Dan Meersman is 2012 Superintendent of the Year
Posted 07 February 2013 · 5,543 views
Dan Meersman, director of grounds at the Philadelphia Cricket Club, is recipient of the 2012 TurfNet Superintendent of the Year Award, presented at the Syngenta booth this afternoon.  Shawn Potter, Director of Marketing for Syngenta Professional Products, presented the award.
Meersman was joined after the announcement by his father, Mike, and brother, Jason, both golf course superintendents, along with his wife and two children.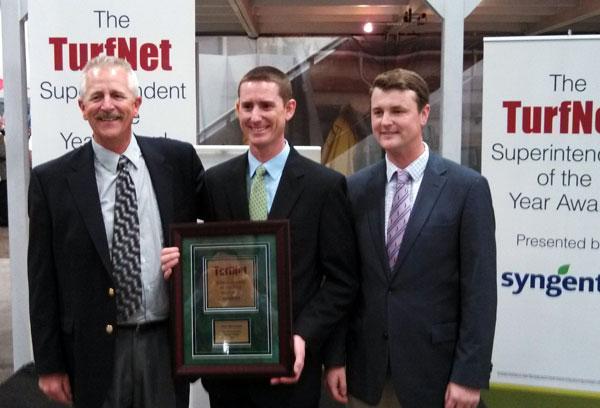 Dan Meersman flanked by his father Mike (left) and brother Jason.