Dooks Golf Club: Best Kept Secret
Posted 31 August 2015 · 4,315 views
Before my internship at Lahinch was over, my family made the trip across the pond to see the sights and play some golf... but mainly to play some golf. As I have previously mentioned we are a golfing family, so a trip to the homeland of golf couldn't be more fitting.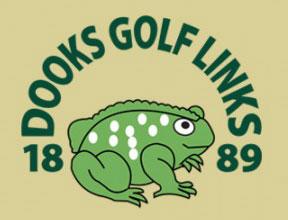 The first course we played was Dooks Golf Club. Dooks was founded in 1889 and for 100 years it remained a 9 hole course, as membership fought modernization. Eventually, in 1970, it was lengthened to 18 holes, with later improvements carried out by Martin Hawtree
The course has made a few headlines lately as it lies on the opposite side of Dingle Bay from Inch Peninsula, where Mike Keiser (of Bandon Dunes and Cabot Links fame) is seeking to add to his catalogue of impressive golf courses.
Dooks is one of Ireland's best kept secrets. It is not a part of the Ballybunion/Trump at Doonbeg/Old Head/Lahinch club, which is part of it's charm. The course is not situated on dunes as dramatic as Lahinch, but the scenery is second to none, as it is situated among the mountains of County Kerry. 
The course is wonderfully kept with an intriguing layout that provides both challenge and intrigue. It looks more similar to Royal County Down than it's Southwestern Ireland counterparts, with its gorse and dramatic mountain views.
The club logo (above) features the Natterjack toad, commonly found in the area. Its use on the logo signifies the courses commitment to enhance the natural environment, rather than overtake and pollute it.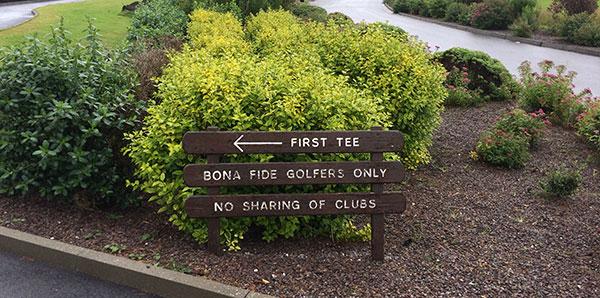 Sign on the walk to the first tee. It proved to be all too true.
I didn't take many pictures as I was enthralled by the views and golf. I wish I would have taken more as the golf course is just as beautiful as the views that surround it. That being said I would recommend Dooks Golf Club to anyone seeking to get off the beaten path a bit, without sacrificing quality.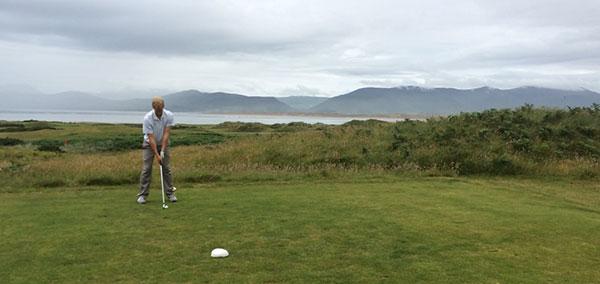 Me teeing off on the par 3 4th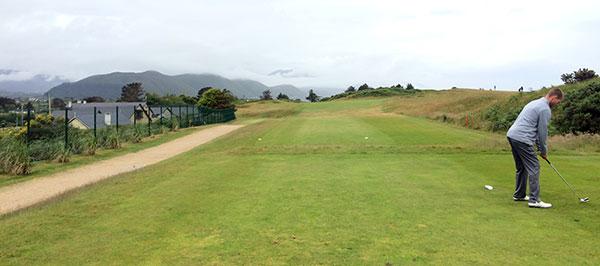 My oldest brother Chris on the par 4 1st.