The next few weeks at the Island Golf Club are going to be very busy. Starting with this weekend we have the Captains day and then the weekend after that we have the Open qualifier. Captains day is a member tournament put on by the course and the elected captain of the course. Its a one-day tournament coming up this weekend. It is normally teams of four that are competing for the best score to win great prizes. Its also a great time for members to talk more with one another and a good time for the captain to play the course.  So the next few weeks are pretty busy around the course.
The golf course is looking fantastic with all the little spots of rain we have been having the course is in tiptop shape. Course Manager Dave Edmondson has only put out about 16 kg/35 pounds of actual nitrogen on 1.1 hectares/2.7 acres of greens thus far in 2017. Height of cut on our greens is 5mm and they are going to stay at that height for a while.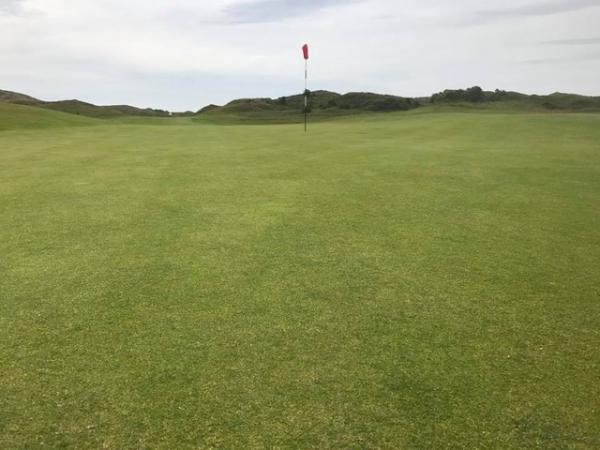 A couple weeks ago we had STRI (Sportsturf Research Institute) visit the course. The STRI is the worlds leading authority on the design, construction and maintenance of golf greens and courses. Their head office is based in West Yorkshire UK. They offer a variety of services not only to golf but also to other sports turf industries. To golf courses though they offer assessments and recommendations to help improve  any problem areas on your greens or course and provide a quick and efficient solution to that problem. They also provide pest, weed, and disease ID and mapping along with many other services.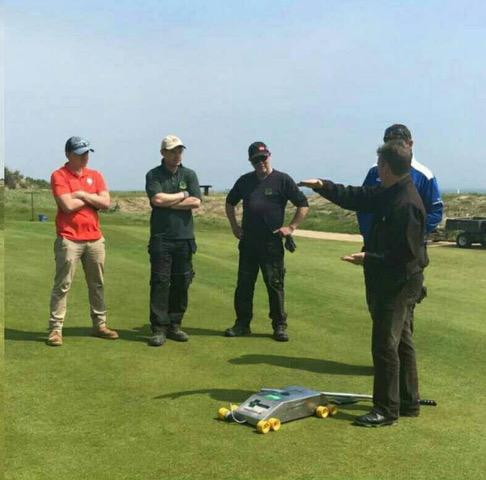 While they were at the Island they were testing the trueness of the greens to see how they would play for the upcoming tournaments. They were using a machine called the STRI Trueness meter. All though I do not know the numbers on the trueness (and doubt they would like me to share them), I know they have been testing the greens for the past three years now at the Island and the greens seem to be improving.