Just a few of the superintendents who have upped their game with TurfNet:
How will TurfNet help you?
You'll join an instant commmunity!
Managing a golf course has been described as "an often lonely and sometimes cruel business". As a TurfNet member, you will instantly join with other top-flight superintendents who can offer support, guidance, quick answers and a friendly ear.

Work faster/smarter/better... without telephone tag.
Rather than trying to contact superintendents in the area for advice, log into the Forum and post a quick question, then check back later in the day. Chances are you'll have suggestions from a wide range of superintendents across the country. Quick and painless problem solving and mistake avoidance... which is what successful turf management is all about today.

Education at your fingertips without leaving your office.
Keep apprised of the latest university research with our TurfNet University webinars, presented by Grigg Bros. We offer at least 24 each year, all available live or on-demand afterwards. Most qualify for GCSAA education credits. Use for staff training!

Spread the wealth.
Set up your assistant(s) and/or equipment tech (you get three login accounts) so they can utilize the Forum to pick up tips and tricks or holler for help if needed. Have your assistant monitor the Forum and bring relevant topics to your attention (he will gain tremendously from it).

Help your equipment tech work better/smarter/faster.
Rather than bang his head against the wall, have him post nagging issues in the Forum to get help from other techs or superintendents. Somebody out there has solved it before!

Get a digest of online activity with TurfNet Monthly.
Miss something on TurfNet.com? We sift through the Forum, blog and news items to bring you the best in print. Pass it along to your staff, or share with your chairman or owner.


Find and hire good staff.
TurfNet.com is the MONSTER of turf industry job boards. Post help wanted ads for free ($35 for non-members), or peruse the resumes to find somebody looking for work.
Liquidate obsolete equipment and parts.
Everyone has a "dust bunny" or two sitting in a corner of filling a shelf in your parts area. List them on TurfNet.com (free for members, $50 for everyone else) and put that revenue back into something useful.
Find a used part to take the sting out of that costly repair.
Use the
Equipment Wanted
section (also free for members) to see if you can pick one up used.
Have a personal blog?
Send us a few course photos, a club logo and a headshot of yourself and we'll whip up a professional custom header image (
like this
) or a complete custom theme (like
this
,
this
or
this
)... no charge! We help you put your best foot forward!
Meet your fellow members in person at GIS.
Call it networking or just call it fun, our famous "Beer & Pretzels Gala" at GIS — now in it's 16th year — is a great place to relax and meet those you see on the Forum. And the pretzels part is tongue-in-cheek (we've only had pretzels once!)
Treat yourself to the TurfNet Members' Trip...
We have arranged a week of golf, maintenance facility tours, camaraderie and good times for TurfNet members... Ireland in 2009, 2010 and 2011 and Bandon Dunes in 2012. All TurfNet members are welcome, but
ya gotta be in it to win it
, as they say. A great way to celebrate the end of a tough season!
---

"I just started utilizing TurfNet this year, and I was an idiot for not doing so earlier. I have gained so much as a superintendent from your site. Thank you again for everything you do."
Timothy Christians
Makray Memorial Golf Course
Barrington, IL
---
Every TurfNet member receives...

---
Yes, you can use Bayer Accolades points!



Contact Eleanor Geddes at 404-461-9602 or egeddes@turfnet.com. She will get you set up.
---
Our pledge to you:

100% Satisfaction Guaranteed
If you're not 100% happy with your TurfNet membership or you feel we've let you down in any way, just contact us at any time and we'll refund your money paid for that entire year. No questions asked. You really have nothing to lose!


---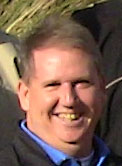 "In these difficult times it is hard to find honesty, hard work and a genuine commitment to much of anything... but the folks at TurfNet bring all this and more to everything they do. The work they do has a huge impact on the golf industry and superintendents, big clubs and small alike. Their vision and efforts are truly appreciated."
Anthony L. Williams, CGCS, CGM
Stone Mountain Golf Club
Stone Mountain, GA
---