Higher calling
Oct 09 2013 | John Reitman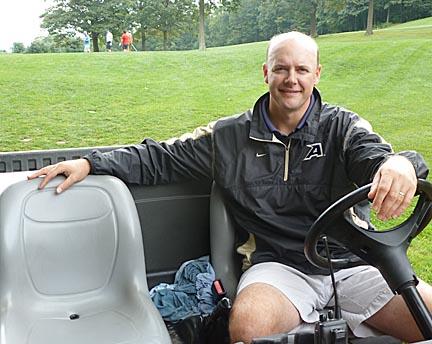 The sounds of field artillery shells
battering the nearby hillsides and automatic rifle fire echoing through the back nine are reminders that the golf course at the United States Military Academy is unlike any other college golf facility. For that matter, it's not like any other U.S. Army golf course either.
Located in the granite uplands of West Point, N.Y., the course (most of which was designed by Robert Trent Jones) is home to the USMA golf team. Operated by the post's Department of Morale, Welfare and Recreation, it also serves as a place of respite for The Point's cadets, the officers who teach them, active military personnel stationed there, alumni, family members and even the general public.
Maintaining a piece of property that serves as a diversion for those who serve their country is a role that course personnel take very seriously.
"They're giving their lives for a greater cause, to better themselves and better their country," said Steven Whipple superintendent at West Point Golf Course since 2003. "The recreational outlet we provide gives them that chance to relax a bit from the everyday pressures they have."
A recreational outlet first, the course also is part of a complex USMA business model that requires it to be self sufficient while also helping to support other MWR departments that do not generate revenue.
"If we don't make money, we're not here," said general manager Megan Shapiro. "The money we make is reinvested in the golf course, but we also support other MWR facilities. Our soldiers cannot take care of their duties if their children are not taken care of. When they know their kids are in a safe environment and taken care of properly, if their family is taken care of, then they can focus on their mission."
On this day, the USMA class of 1988 is having a reunion golf outing hours before Army's first football game of the season. From the outing, to the cadet parade in the afternoon to the game that evening, there is a sense of camaraderie throughout the campus that is non-existent at many other traditional colleges and universities. 
That sense of togetherness is a byproduct of the shared sacrifice of cadets, alumni, staff and active personnel who willingly put themselves into harm's way. During times of war, days that otherwise would be a cause for celebration, often bring mixed emotions, says Mike Jaye, a 1981 USMA graduate, former instructor at The Point and the father of a current cadet.
"No one likes to brag about playing golf when your colleagues are deployed overseas," said Jaye, who retired from the Army in 2009 as a lieutenant colonel and now teaches mathematics at the Naval Postgraduate School in Monterey, Calif. "It's not frowned upon to play, but everyone has it in the back of their mind that there is a stigma to playing golf when others are suffering. Everyone likes to play, but there is a paradox."
The season's first football game has brought USMA alums back from across the country and around the world. Few from the class of 1988 playing the course on this day appear to be concerned with wayward tee shots or missed putts. There is a higher calling today, for participants as well as those who stand guard over the course they are playing.
"They're challenged and pushed every day," Whipple said.
"This golf course is a place for them to share memories and to have that ability to come together and enjoy that atmosphere. That is a unique and special thing for us to be able to provide that for them."
Later in the day, USMA alumni filled the parade grounds for a longstanding gameday tradition - the cadet parade. As cadets emerge from around Washington Hall to march in full uniform in the blazing sun, statues of George Washington, Douglas MacArthur and George Patton are reminders that this is no ordinary college campus. Another Army tradition, howitzers fired from behind the stands at Michie Stadium after each score, foretell a 28-12 win over Morgan State in the season-opener that evening.
Shapiro is a civilian employee of the post on her third "tour" at the USMA course. A native of Highland Falls, the tiny town outside the gates of The Point, she worked her way through college as a member of the grounds crew, and was named the facility's assistant manager upon graduation in 1997 from the State University of New York at New Paltz. She was named general manager in 2010 after serving 10 years at the golf course at Fort Hood, Texas.
There, she remembers the eerie feeling of how desolate Fort Hood appeared in the months following 9/11 when the installation's omnipresent tank fleet almost disappeared overnight as the units and those who man them were sent to Iraq.
While most of the USMA population is comprised of cadets in training, The Point is an active garrison that deploys personnel overseas.
"There is no true unit here that goes out. Do soldiers deploy from here? Yes. They are replacing soldiers who have passed, or are seriously injured," Shapiro said. 
"I have a new appreciation for what these golf courses mean since I've come back (to West Point), especially since these people have signed up to serve during a time of war."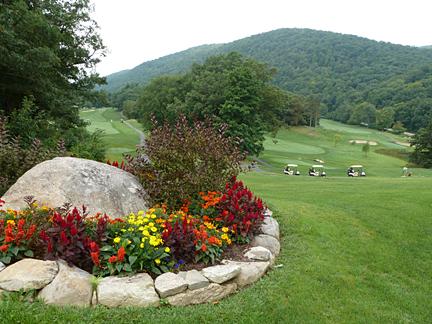 The original USMA course was built in the late 19th century where the parade plain is today, and one of the original putting greens still exists there overlooking the Hudson River. The Jones design opened in 1948, and German prisoners of war supplied much of the heavy lifting during construction. Despite the cheap labor, the project ran over budget because of the difficulties associated with working in the rocky terrain and was halted after 10 holes. It was finished at a later date, but by whom and when remains somewhat of a mystery, according to Whipple.
Although the primary function of the course is first and foremost a recreational outlet for military personnel, it is hardly a layout for the faint of heart. Rocky, hilly terrain coupled with greens with severe slope and undulations combine for a layout that plays far longer than the 6,000 yards reflected on the scorecard.
"You have to have every shot in the bag to play here," said Jaye, who served as president of the golf council while stationed at USMA.
Any civilians playing the course quickly are reminded that the property is part of an active military installation. Cadets learn to operate field artillery in the nearby hills, and the sound of a 105mm howitzer that is capable of sending a 30-pound shell on a 2-mile journey is one that is not soon forgotten. Nor is the repeating sound of M-16 fire from a rifle range near the 14th hole.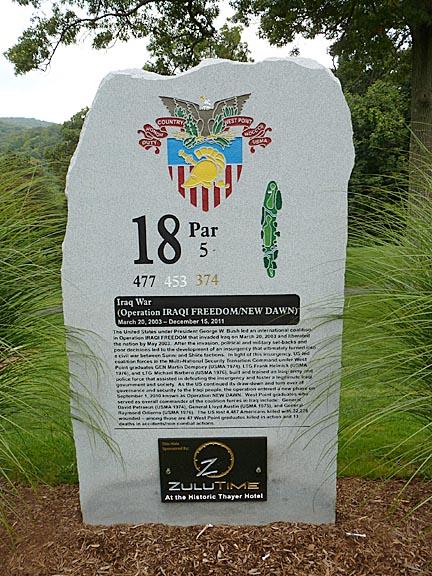 Further reminders of The Point's history are on every tee, where faux granite tee markers provide a history of 18 different armed conflicts, dating from the American Revolution to the current campaigns in Afghanistan and the Middle East.
Whipple's goal is to make the property the best golf course in the Army portfolio.
Since he became superintendent at West Point 11 years ago, Whipple has spent $20,000-$30,000 per year on drainage upgrades. The severe terrain means drainage problems he fixes one year, create new ones the next. 
"Pretty much every hole on the course has received a significant amount of new piping," he said. "It's ongoing, because new issues develop each year as water seeks a new path.
"The conditioning of the playing surface is right there," said Whipple who coaxed Stimpmeter readings of 12.5 for the recent club championship. "Our challenge is aesthetics, things like bunker maintenance, cart path restoration, new tee boxes. Then we'll be in the right spot."
Some would say he already is there.
"Honestly, I figured he would've been scarfed up by another club by now," Jaye said. "Steven does a great job. And he recognizes the purpose of the place."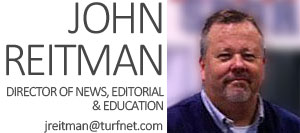 Article: Higher calling