John Zimmers, Oakmont Country Club, Oakmont, Pennsylvania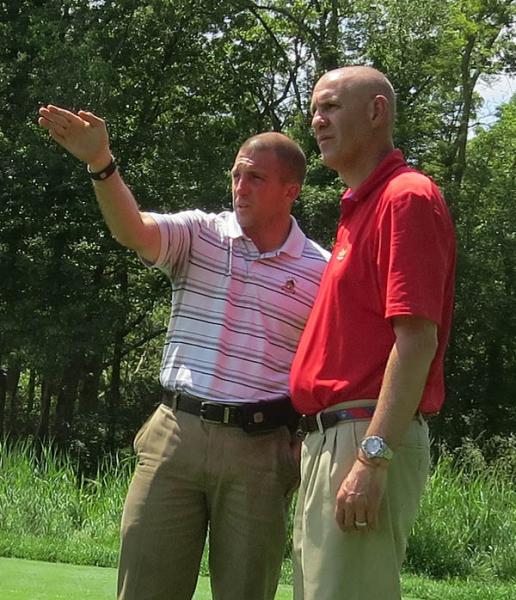 According to legend, John Zimmers was a pretty good baseball player back in the day at Tyrone High School in west-central Pennsylvania. But it has been his work in the golf business that grabbed the attention of folks back in his hometown of Tyrone.
On Jan. 28, Zimmers was one of eight people inducted into Tyrone High School's Golden Eagle Monogram Club.
The 2007 TurfNet Superintendent of the Year Award winner, Zimmers, 45, has been superintendent at Oakmont since 1999 after spending three years as superintendent at Sand Ridge Golf Club in Chardon, Ohio.
Zimmers got his start in the business by happenstance when he answered a help-wanted ad in the Altoona Mirror. That ad had been placed by Paul R. Latshaw at Wilmington Country Club in Delaware, more than 200 miles away. His career includes overseeing two U.S. Open championships (2007, 2016), a U.S. Women's Open in 2010 and the 2003 U.S. Amateur.
Dave Delsandro, Oakmont's director of U.S. Open operations and projects, was on hand to announce Zimmers' induction.
"John is the absolute best," Delsandro said in the Altoona Mirror. "He is such a great manager, honest, hard-working, and a good communicator."
The Monogram Club is a group open to all letter-winners from Tyrone Area High School. It began Honor Group inductions in 1988 and has added a new class to the group every other year since 2001.