It's not a trip without swag!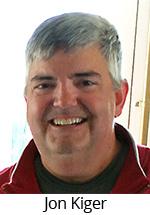 One of the ways we promote future trips is by having plenty of shirts, hats, and other gift items from our previous trips in circulation. With our domestic trips it's easiest to have these items shipped to (or provided by) the host resort to greet our attendees on arrival, but the gift boxes for the foreign trips need to be sent out in advance so participants can pack the items themselves.

Swag boxes being sent out of the UPS Store in Atlanta.
Swag is also a great way to acknowledge and thank our sponsors for their support of the trip. This year our swag gift box has a variety of items. Syngenta is supplying long sleeve pullovers and a dozen Pro V1 golf balls and SandTrapper is supplying hats.
I suggested something a little different to Ocean Organics: each participant receives a DVD of the movie Tommy's Honour (about the life of Young Tom Morris and his father Old Tom.) The movie was in extremely limited release last spring and most participants hadn't seen it. It was filmed in and around St. Andrews and is set at many of the courses we are playing on the trip. Its also a great look at the history and traditions of golf in Scotland.
The folks at Carnoustie Golf Links sent their booklet on all the environmental projects around their series of golf courses, and I created a trip guidebook with all the details about each day's golf and activities.
Mike Cook tweeted a photo of his swag upon its arrival at his home:

I can't report on our gift items without giving a shoutout to Divots Sportswear our Atlanta-based provider of hats and shirts. Their service and patience is very much appreciated. We are probably not the easiest customer to deal with since we have relatively small orders and usually need a fast turnaround, but they always manage to come through for us with quality products and smiling faces.

Divots has been a great supplier for us over the years.

If you or your course are looking for a new supplier for your crew uniforms, consider contacting Divots and you may find them a great alternative. Ask for Michelle and tell her TurfNet sent you.
How do you get your own TurfNet swag? Sign up for next year's trip (hint: you'll have to cross the Atlantic and it helps to enjoy Guinness. The dates are October 12 20, 2018).