Alert! Golf Course Dogs Are At Risk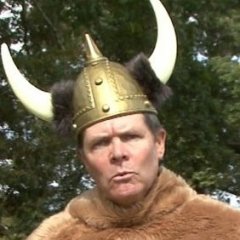 The vast Rockbottum CC intel surveillance net has picked up increased anti-golf dog chatter while monitoring golf course board meetings.
An informant over at Prissy Drawers Country Club told us that during a recent visit to Rockbottum CC, their Green Chairman, Delbert Spores, had an uncomfortable experience with Chopper, our golf course dog.
Delbert said Chopper and friends were appallingly insensitive in their ridicule of his post round Prancersize workout.
To learn more, study this Mad Golf Prophet film from 2011.