Decomplexification: A Skeletal Golf Theory Film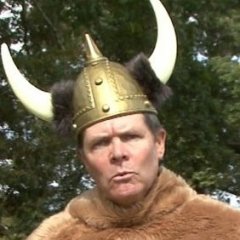 It's growing season and everyone has the throttle rammed to the wall.  This is usually when we produce short goofy films with subliminal messages . . . because there is little time for jocularity.
But, as of now, time is critical.  This film, "Decomplexification" is too important to hold until the first hard freeze. 
*WARNING!  This film contains CLASSIFIED golf operations material.  Do NOT allow members, clubhouse personnel or architecture forum posters access to this film.