Scott Powers: The Big Smoke*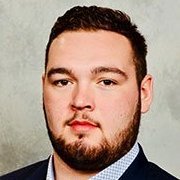 Hello all,
As many of you already know I am interning at the Royal Automobile Club in England and will be doing some blogging for TurfNet while I'm here. I have recently graduated from the University of Guelph and decided to shake things up by moving across the pond. 

The Royal Automobile Club is situated just south of London in a little town called Epsom. Being home to just over 30,000 residents, the town has the perfect balance of big city amenities with a true small-town feel

Although it might look like Epsom is a ways away from London, it really isn't. On an average day I can get from my doorstep into the heart of the London within an hour via train. Once into the big city then the "tube" or subway is the best way to get around. The transportation system here is chaotic but somehow works extremely well. Being from the middle of nowhere in Southern Ontario I have only been exposed to public transport for one year in Toronto... which I found extremely difficult to navigate at the time. By London standards, it was a piece of cake.

Little did I know what I was getting myself into in London. But two months in I am finally getting the hang of it. The map below illustrates not only the spaghetti bowl of subway lines but overall vibe of the city: organized chaos. 

When I'm not exploring the city, I am back in Epsom riding my noble steed wherever I need to go. Whether that's the pub or gym, this old girl takes me there. I picked her up a couple train stops over for only 30 quid (about $55USD) and it has been the best investment I've made here. The club is just over 3 km outside of Epsom and makes for a very scenic and peaceful daily bike ride in. 

When I'm not menacing the streets of Epsom on my budget pedal-powered Harley, I'm in my room (below) back at the club Facetiming my friends and family back in the great white north. What is the deal with the rope hanging from my ceiling? That's the makeshift clothesline I rigged up because clothes dryers apparently don't exist in England. 

My room is in a wing of the iconic clubhouse. The staff kitchen is three floors below so it's very convenient to get my complimentary meals, and it's only a 2-minute walk to the maintenance facility. 

I look forward to sharing more of my intern life here over in the UK with you.
Cheerio for now!