Doug Ayres, Corral de Tierra CC, Corral de Tierra, California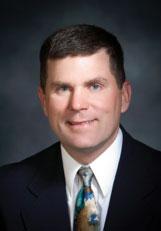 After taking a hiatus from GIS Orlando a year ago, Doug Ayres is returning this year as the show gets a little closer to home, which for him is near California's Monterey Peninsula.
Among the items on Ayres' schedule this year are, of course, classes the first two days of show week, followed by networking with colleagues from other parts of the state and around the country. Networking for Ayres involves much more than just catching up with other superintendents. He uses the time to learn what they are seeing on their golf courses, what they're doing about it and what is going on throughout the industry in general.
"It's difficult to travel around during the season, which is year-round on the Central Coast of California, and see what other courses are doing differently" he said. "The GIS provides an opportunity to hear about what is going on in the industry as a whole. It also provides the opportunity to have face-to-face conversations with superintendents from all over the U.S. and hear what new and exciting things they are doing at their specific site."
Through the years, Ayres has developed a reputation throughout California's Central Coast as a superintendent always looking for new projects and looking for projects he can do in-house. Because of that, he's also always on the lookout for new equipment needed to complete something new that will make Corral de Tierra a better golf course without breaking the bank.
"I like equipment," he said. "It's a great place to see what is out there and to glean ideas on how to modify our existing fleet to better meet the needs of our course."