Scott Witte, CGCS, Cantigny Golf, Wheaton, Illinois
Networking, education, kicking tires, looking at new products. All are common and valid reasons for attending the Golf Industry Show. Scott Witte noted another reason to attend.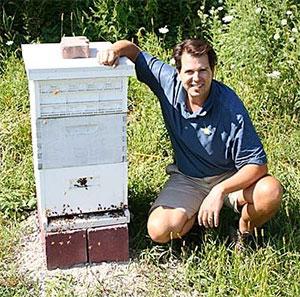 "I'll be squeezing in some golf with great friends," he said. "This has more value than most think. ?Many great ideas come from seeing how the other guys do it. Also a great opportunity to experience a great variety of golf course architecture, and glean ideas from the best of them."
Witte, who initiated The Bee Barometer Project at Cantigny, also will be using his time at GIS to try to expand and improve his bee-raising operation.
"I will, however, be spending a lot of time on the show floor searching for future partners for The Bee Barometer Project," he said, "meeting with Bayer, Syngenta, Rain Bird and native prairie seed companies."
In the market for new mowing equipment, Witte is eager to learn more about hybrid fairway mowers, Toro's zero-turn bunker rake unveiled last year in Orlando and GPS-assisted spraying equipment.