Mark Hoban, Rivermont Golf & Country Club, Alpharetta, GA

Mark Hoban, who has built a career on a minimalist philosophy that includes organic and low-risk products as well as incorporating native grasses, has a specific list of things he is looking for this year at the Golf Industry Show.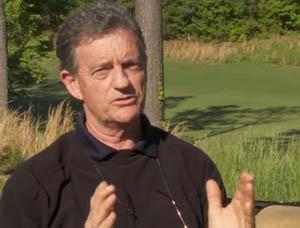 Hoban brews his own compost tea and in November was named winner of the Georgia Golf Environmental Foundation Environmental Leader of the Year Award, and he wants to learn more about efficacy of biological products and how long they persist in the soil.
"I am hoping to look and find biology technology type products that will improve the soil health and help protect the plant as well," Hoban said. "I am really looking for a biological insect control. I also want to ask the chemical manufacturers about what their insecticides are doing to the microbial populations in the soil. I am shooting for (a product that is) the least disruptive to the soil community and yet takes care of cutworm outbreaks that are putting too much pressure on my greens."
He also is seeking new ways to relieve soil compaction.
"I am interested in the air inject equipment that reduces compaction down to 12 inches and has several ports so as to break up the soil and several depths," he said. "I want to utilize this on my approaches where compaction is my No. 1 issue."