Eddie Roach Jr., Jimmie Austin Golf Club at OU, Norman, OK

There are many reasons the Jimmie Austin Golf Club at Oklahoma University is annually named one of the country's best college golf courses (it's ranked No. 17 on the Golfweek list of Best Campus Golf Courses).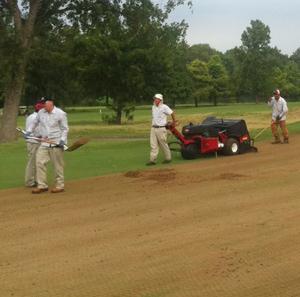 Not the least of these reasons is superintendent Eddie Roach Jr. and his desire to maintain his education.
Like other superintendents, Roach cited three main reasons he is attending this year's Golf Industry Show in San Antonio: continuing education, networking opportunities and the chance to see new and improved products and equipment designed to make his job easier and the Jimmie Austin OU Golf Club a better facility for its players.
"The Golf Industry Show is an opportunity for golf course superintendents who strive to be better at their profession," Roach said.
"All of the education, networking opportunities, equipment and products that are being showcased at the show give any superintendent all of the tools they would need to do their jobs more professionally and more efficiently."