Shawn Greenbird, Indian Hills GC, Lambton Shores, Ontario

The course at Indian Hills Golf Club in Lambton Shores, Ontario, has been conspicuously absent of golfers for the past month.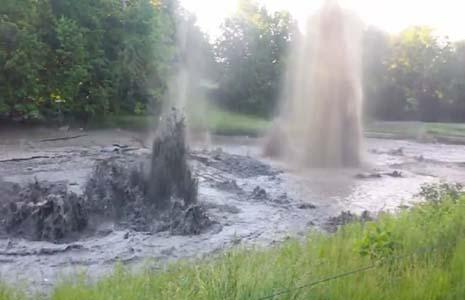 The problem has not been disease, or inclement weather at the course located about 30 miles due east of Michigan?s thumb. Instead, natural gas eruptions that have popped up in mid-June in a pond closed the course while officials could test the danger the phenomenon posed. 
Utility officials said they did not have a line in the area, and local government officials immediately declared a state of emergency at the course that is owned by the Kettle and Stony Point First Nation of the Chippewa tribe, and warned golfers and others to stay away. 
The geysers, which first erupted June 17, have since stopped. The front nine reopened July 18, and more holes might reopen soon. Officials still not have determined the cause of the gas leak, and until they do, holes surrounding the pond, namely Nos. 10, 11 and 17, will remain closed.
Scientists, who have been on site since the leaks were detected, say the gas is a combination of butane, ethane and methane gases.