Mike McCormick, assistant, Oakmont Country Club

No one could blame Mike McCormick if he is seeing trees in his dreams - or nightmares.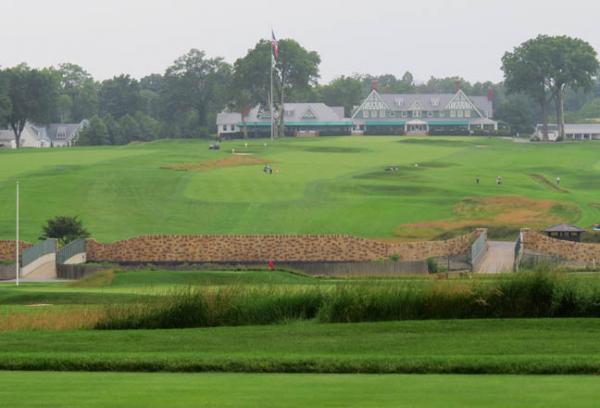 The assistant superintendent under John Zimmers at Oakmont Country Club, McCormick manned a chainsaw during a recent tree-removal project that included not only the few remaining trees around the golf course, but thousands more that covered the steep hillside east of Pennsylvania's Turnpike and a railroad line that cut through the property.
Part of an overall tree-management plan that has included removing more than 7,000 trees in the past five years, the recent project along the turnpike has helped open up the property in preparation for next year's U.S. Open.
"I think I remember cutting down every tree," McCormick said.
Because of the severity of the slope, debris was raked to the bottom of the hill, packed into bulk bags from Fairmount Minerals/Best Sand, then hauled up to the top using a track hoe and cable. 
Coordinating the project to ensure the safety of Oakmont employees as well as motorists meant working with officials from the turnpike office and the Carload Express railroad company. 
The project also required some selling among the members, said Zimmers, who has gradually been removing trees at Oakmont since he arrived there in 1999.
"You have to start small. That's why it's taken such a long time," Zimmers said. "A majority of the people thought it would be really good, because you could see a little bit more, and some people have the foresight to be able to see that. But there were others who said 'I don't know if I'd do that. You're going to hear the turnpike more; you're going to see the (turnpike) sign.'  At the end of the day, everyone has embraced this. They realize that the turnpike is part of who we are here, and the railroad tracks are part of who we are."