Jamie Kapes, Woodway CC, Darien, Connecticut

Woodway Country Club in Darien, Connecticut was the first of nearly 40 golf courses with a confirmed diagnosis of problems stemming from the use of ALT 70. Communicating regularly with members and keeping them up to date on the problem as well as the cure was critical to the success of the recovery process.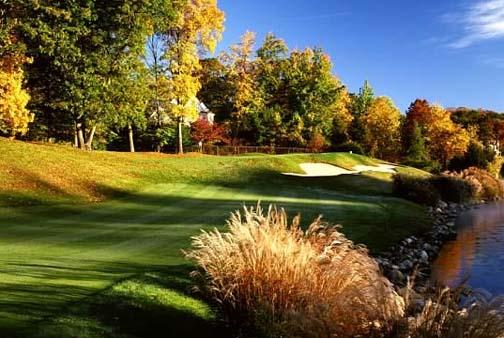 ALT 70 is a fungicide with the active ingredient aluminum tris (O-ethyl phosphonate) that is marketed and distributed by United Turf Alliance. It, along with Viceroy 70DF, an identical product available through United Phosphorus, were pulled from circulation by Nova Source earlier this year after it was learned both were tainted with herbicide.
Woodway was coming out of an especially challenging winter that left annual bluegrass on the course susceptible to damage. Applications of ALT 70 in early April were designed to help coax bluegrass and bentgrass into an early green up. Instead, the bluegrass never budged. Superintendent Jamie Kapes knew something was afoot when the bentgrass, which should have emerged from winter unharmed, began to show signs of stress after a second fungicide application in late April.
"I thought we were sitting on winter kill," he said. "It wasn't long before I knew something else was going on. The Poa was stunted and the bent was dying, which debunks all the winter kill theories."
It was when he examined an area on the 15th fairway where a spray unit sprung a leak that he knew the problem was with his fungicide application. By mid May, 70 percent of the turf on Woodway's greens was gone.
Within a few days similar problems popped up at another 20 or so clubs. It was another several weeks before the company officials confirmed that an herbicide had mistakenly been added to the mix.
By then, Kapes had been busy seeding like crazy. When the presence of an herbicide had been announced, his fear was that the seed might not take.
Among the many keys to surviving this tragedy was constantly communicating with members whose trust he had earned during his previous seven seasons.
"It was one of the toughest years of my career," he said. "Fortunately, the members trusted me.
"That was earned. Nothing is lucky. When things happen you have to deal with it. I had kept records of everything we applied and when. You can't mope or make excuses, you just have to get it fixed."