Inverness Club is a Donald Ross designed 18-hole championship golf course located in Toledo, Ohio.  Inverness, which is recognized as a national historic landmark, opened in 1903.  Inverness has hosted four U.S. Opens, two PGA Championships, two U.S. Senior Opens,  U.S. Amateur,  U.S. Junior Amateur, and the Solheim Cup.  Inverness is the only club to have hosted the U.S. Open, U.S. Amateur, U.S. Senior Open, and U.S. Junior Amateur Championships.  Inverness is the home of the USGA Greens Section which was established prior to the 1920 U.S. Open.  The championship course recently underwent a major renovation in 2017 led by architect Andrew Green.  The club has plans for another renovation in 2024 including installing a new irrigation system,  renovate/add bunkers, multiple green extensions, add tees, and large scale drainage projects.  Inverness Club looks forward to hosting the 2027 U.S. Women's Open and the 2029 U.S. Amateur.  Inverness is currently ranked 65th by Golf Digest. https://www.golfdigest.com/story/inverness-club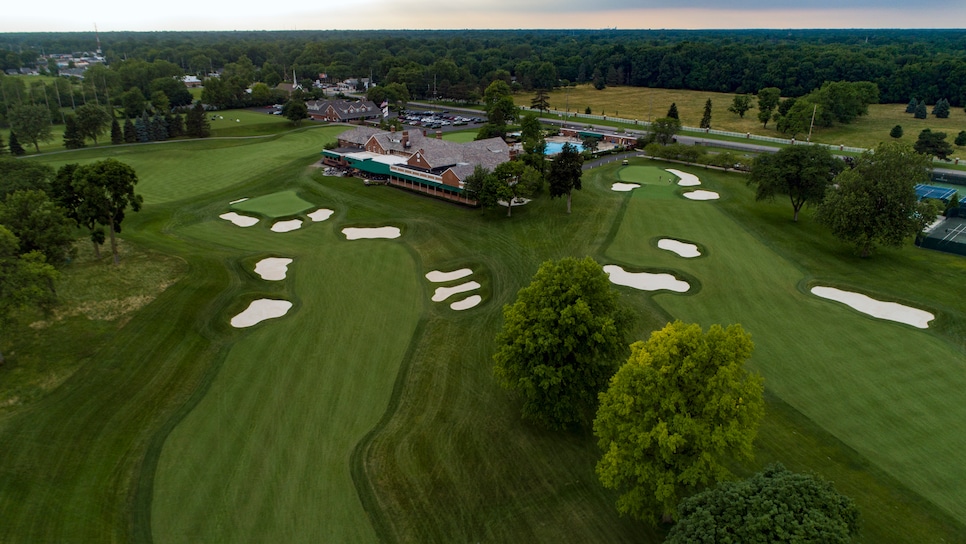 Inverness is seeking motivated individuals willing to learn and be developed into a future Golf Course Superintendent.  Working along side experienced leader, John Zimmers, Interns will be exposed to all facets of day to day tasks necessary to maintaining a championship level club at the highest level. 
            Our mission here at Inverness Club is to develop your agronomic, management, and networking skills to gain the necessary experience needed to excel in a very competitive industry.  Intern positions play a important role in our day to day operations and the individuals will have the opportunity to gain valuable experience with IPM management, leadership, record keeping, irrigation/water management, mowing practices, etc.  
           Interns will be involved with daily course setup and preparation.  You will perform mowing tasks of all our maintained turf.  Water management is vital with maintaining championship level conditions so gaining that experience will continue to help your development. You will be have the opportunity to work with a new fleet of John Deere equipment.  Interns will have exposure to all our cultural practices from topdressing to aerification techniques to IPM management which will lay a foundation for success in this industry. This role will expose you to the responsibilities of being a Superintendent and you will gain an understanding of the work necessary to achieve success.
Experience:
Not required
Education:
Working towards a degree/certificate in Turf grass Management or related field
Application Instructions:
Send cover letter and resume to Chris White at cwhite@invernessclub.com
Job Benefits
On-Site Housing, Uniforms, Pro Shop Discounts, Golfing Privileges
Date Job is Available
---