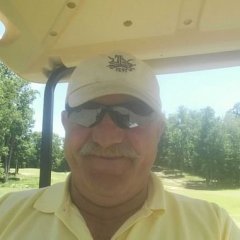 Master certified pesticide applicator with 12 years experience as superintendent and assistant superintendent. Irrigation, chemicals, and turf my strong points. A scratch golfer and love of turf. Toro STS use and irrigation auditing. Proven track record and leadership abilities with scheduling coordination among all departments in golf course management areas. Experience with Bermuda ultra dwarf, Zoysia turf and bentgrass including colonial bent. Always willing to go the extra mile for golfer enjoyment and providing excellent playing conditions. Active in the GCSAA and working towards class A status. Hands on superintendent/Manager, not a desk jockey.  Willing to relocate anywhere for right company who strives for a great golf course, profitability, golfer satisfaction, and forward thinking for future long-term growth. Benefits not needed.
Education
Pennsylvania State  B.S. in Turf Science and Management 2006 to 2010
Delaware State  M.S. in Plant Psychology
Qualifications
Certified Master Pesticide Applicator. Budgeting and Planning, Tournament planning. Scheduling, Greens Committee experience. Pesticide licensed in Delaware, Pennsylvania, Maryland, and Virginia
Work History
Eugene (Gene) Weiser
709 Memorial Dr
Winthrop, ME 04364
(207) 620-6242
207-417-0518
eugeneweiser@outlook.com 
Career Summary 
•      Bachelor of Science in Turf Science and Business Management 
•      Experienced in Bermuda, Bentgrass, and zoysia turf, especially in mid transition zone 
•      26 years military leadership experience under combat and peacetime conditions
•      Crew leadership and training
•      Golf Course General Management and Tournament planning 
•      Budgeting planning and implementation
•      Irrigation design and installation
•      Golf Course construction experience
•      Human Resource experience especially in employment law and benefit management
•      Audubon certification experience
•      Maine Certified Commercial Master Pesticide Applicator in Turf, aquatics, Biting Fly, Structural, Outdoor ornamental, and General Vegetation
•      Certified Fertilizer Applicator 
•      Class B Member GCSAA 4 points needed for Class A certification and Maine GCSA
•      Experience in Greens Committee Chair
•      +2 Handicap and avid golfer
Experience 
Irrigation and spray tech
Belgrade Lakes Golf Course Belgrade, ME
 Fill in position offered by Superintendent Phil Landry after leaving Meadows Golf Club to remain in golf industry while searching for another superintendent position.
Superintendent
The Meadows Golf Club Litchfield, ME
January 2018 to July 2018
Public 18-hole course with 75 members New ownership as of 2018.
Hired to bring course to next level and bring maintenance up to standards with no operating budget. I maintain all equipment, care for greens, tees and fairways and entire 220-acre course with 2 people. Irrigation repair, Irrigation pump monitoring and repairs (old Diesel engine pump requiring constant watch).  Left due to ownership changing paths after hiring and not honoring contract, lack of budgeting (no budget), inability to schedule personnel to properly do jobs. Lack of attention from ownership concerning golf course and course maintenance. 90 to 100-hour work weeks became unhealthy to handle.
Superintendent
Lake of the Woods GC,
Locust Grove, VA 
May 2017 to Feb 2018
Private equity 18-hole course with approximately 400 members. Budget $500,000, equipment leased by Lake of the Woods association and maintained by their mechanic. USGA and push-up Bent/Poa greens, Bermuda fairways, zoysia/ Bermuda tees.  In addition to golf course maintenance, we also maintain the community soccer fields by spraying, over seeding and providing direction to the Lake of the Woods maintenance department.  Key Responsibilities:  • Retrain crew in course set-up, proper equipment operation and other cultural practices • Improve golfer/maintenance relations • Attend local GCSA functions and meetings • Analyze soil reports for foliar applications and micronutrients.  • Monitor grounds for disease and insect population thresholds • Crew scheduling
Left because of offer from The Meadows Golf Course for higher 5-year contract, shorter season, and benefits not offered by Lake of the Woods  
Grow-in Superintendent 
Gibson Island GC,
Gibson Island, MD 
April 2016 through November 2016 
Private 18-hole course with bentgrass from tees to greens with Bluegrass fescue roughs. Major project included building and grow in of an 80-10-10 professional croquet court for new club house.  • Along with the standard duties, my primary objective was to maintain and grow in a new professional croquet court of Penn A-4 bentgrass on an 85-10-5 mix for the new clubhouse being built. This has occurred during one of the longest hottest and driest summers on record.  • Implement and executed new mosquito control program including recordkeeping, pesticide research and suggesting to General Manager for purchasing • Smaller projects included coordinating with subcontractors installing new irrigation systems and exterior ornamental plantings and implementing new irrigation schedules for course and new clubhouse using the Toro STS system. 
Grow-in and Irrigation Superintendent
Garrison Lake GC,
Smyrna, DE 
February 2014 through November 2015 
e
18-hole public course with average of 250 rounds daily first year and 350 round average second year. Bentgrass tees to greens with mix fescue for roughs.  • Began when course opened for public play. Started meeting with club members to address concerns, playability problems and improvements and implemented a new program to begin repairs where needed, especially cart paths, weed control, and watering stations.  • Started and completed major irrigation repair involving repair or replacement of approximately 450 heads, booster pumps, and main pumps before main season start. Left after grow-in and irrigation system completed so new superintendent from Company could take over
Internship/Assistant Superintendent 
Reems Creek GC,
Weaverville, NC 
March 2008 through January 2014 
18 Hole semi-private course over 195 acres. Average daily rounds 200+. Budget 650000. Bentgrass greens and tees, Bermuda fairways, tall fescue roughs. Began as intern 2 years for graduation of BS in Turf Management. Two major projects as intern year 1, rebuild 6 collars and greens. Year 2 rebuild putting green to USGA specs. As assistant:  • Learned budgeting and implementing budget with superintendent approval.  • Used EOP for chemical purchases.  • Crew leadership and training of new hires.  • Learned hiring process • Used soil reports to plan fertilizer applications • Learned insect control by population monitoring 
Senior Battalion Master Gunnery Sergeant
MOS 0369 Combat Unit Leader 2/2 US Marine Corps 
July 1980 through November 2006 
Instill and maintain comradery and discipline throughout the battalion  • Budgeting and logistics; ability to move battalion strength Marines anywhere in world with proper equipment with 24 hours  • Training of junior NCOs' in military etiquette, customs, and traditions to pass to enlisted personnel. 
Education
Bachelor of Science Turf Science and Management 
Pennsylvania State University
2006-2010 
Master of Science University of Delaware
Plant Physiology
2016-2018 (Thesis on Development of bentgrass resistance to drought, heat, and dollar spot)
Continuing Education Ongoing education through the GCSAA and additional continuing education for pesticide credits
Books
•      So, you want a golf course looking Back yard
•      General Math and sprayer calibration for golf course superintendents, Assistants, and Everyone Else
Date Available