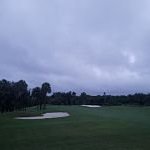 Golf Course Superintendent or Assistant Superintendent job
Career Advancement.  Seeking a position as a golf course superintendent / sports turf manager.
Education
Some College.  University of Nebraska - Lincoln.
Qualifications
Turfgrass management and horticulture education plus work experience since 2008.
Work History
Advancement from internships to assistant superintendent in the last ten years.
Date Available