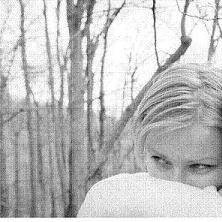 Landscape Manager or Assistant Superintendent job
By Dani Emerson,
Danielle E. Spencer
100 Ambush Street, Apt 101
Yorktown, VA 23693
e.daniemerson@gmail.com
(757)528-5117
Employment
Gardener 1996-2001
American Golf - Reston National Golf Course/Bristow Manor Golf Club Reston, Virginia
Oversaw all garden maintenance and landscape installations for two golf courses. Maintained ornamental gardens, property trees, and assisted with turf maintenance. Worked directly with golf course superintendents to improve course appeal by planning and installing gardens, water features, and stonework.
Estate Gardener 2001-2002
JW Townsend Landscaping Charlottesville, Virginia
In charge of landscape maintenance and replacements for upscale landscape clientèle. Duties included pruning, weeding, planting, transplants, irrigation maintenance, disease diagnosis and treatment, chemical and organic solutions, etc.
Landscape/Lawn care Technician 2002-2005
Turf Builders, Inc. Springfield, Virginia
Worked with residential and commercial clients to improve and maintain turf and landscape health. Duties included chemical and fertilizer applications to all landscape elements, turf renovation, landscape renovation and installation, tree and shrub pruning, seeding, aeration, estimates/sales, and customer service follow ups.
Landscape/Design Manager 2005-2007
Betty's Azalea Ranch Fairfax, Virginia
In charge of all landscape office duties, client services, and personnel. Daily work included but was not limited to: appointments, designs, writing contracts, installation schedules, repairs, snow removal, billing, and hiring of skilled workers. Developed strong client relationships, leading to record sales for the 2005 fall/winter season.
Landscape/Par 3 Manager 2007-2011
Windyke Country Club Memphis, Tennessee
Head of landscape operations and Executive Par 3 golf course for a 54-hole country club. Managed a five-person crew responsible for all landscape areas, common areas and executive golf course. Landscape duties include all facility garden maintenance, irrigation, renovations, landscape design, installation and renovation. Executive par 3 involving all daily course assignments, as well as irrigation repair/installation, chemical/amendment applications, turf renovation, tree pruning, etc.
Residential Maintenance Manager 2011-2012
Michael Hatcher and Associates Memphis, TN
Assisted Department head in all aspects of running a high-end residential landscape maintenance department. Responsibilities included: management of 6 year-round maintenance crews, plant additions and replacements, irrigation service, installations and repairs, chemical applications, equipment inventory and maintenance, sales and designs, account maintenance, product purchasing, weekly schedules, personnel management, etc.
Operations/Account Manager 2012-2013
US Lawns Newport News, Virginia
Ran daily operations in all aspects of business for locally owned commercial landscape maintenance company. Ran 4 year-round maintenance crews, designed and implemented property enhancements, cultivated skilled staff, maintained equipment, etc.
General Manager 2017-2018
Venture Turf Management Yorktown, Virginia
Head of locally owned and operated landscaping company. Responsible for all aspects of business including commercial maintenance crews, commercial and residential spray techs, scheduling, hiring, sales and enhancements, equipment maintenance and repairs, snow removal, and working with property managers to develop close business relationships and a superior landscape.
Account Manager 2018-present
LandCare Richmond, Virginia
Managed local commercial landscape portfolio for large national company. Worked closely with property managers to maintain and improve property conditions and appeal. Responsible for new sales, maintenance contract renewals, snow contracts and management, enhancement design sales and installations, irrigation service and sales, and hiring skilled subcontractors. Worked closely with production managers to ensure high standards of quality were met and maintained
Skills
Studied Horticulture/Landscape Management, NVCC

Certified Commercial Chemical Applicator

Fluent Spanish speaker

Diagnosis of plant diseases and pests, including chemical and organic treatments

Turf and landscape irrigation installation and repair

Operation of most landscape/turf machinery

Relative computer skills, including Aspire, Clip, Asset, Horticopia, Toro, Rainbird, and Quickbooks software

Alternative experience working in retail positions, driving a horsedrawn carriage, animal care, as a musician, and as a baker
Date Available