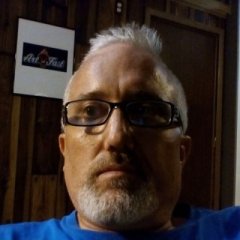 Career 25 plus year automotive mechanic that discovered I love being a mechanic at a golf course. 
Skill set includes: well verse with Stihl and Echo 2 cycle engines, Kubota diesels, Briggs Vanguard series, Honda GX series and several Kohler 4 stroke engines. I also have extensive experience with all Jacobsen model mowers either rotary or reel and several Toro models as well. I am an excellent 12 volt DC electrician with both diagnosis and repair and also have hydraulic experience in system diagnosis and repair as well as reading schematics.
Experience repairing and operating equipment such as skid steers, tractors as well as mini excavators, and all other small equipment found on a golf course and do not mind operating any of it if needed.  I'm also a good mig welder and fabricator with the knowledge and ability to make things that get the job done, especially at crunch time.
Experience rebuilding Jacobsen gang reels, such as bearing and seal replacement roller adjustment, unit disassembly for cleaning and inspection.  I also have experience sharpening both reels and bed knives.
I also have extensive experience in the different systems found on late model equipment, such as computer controlled fuel and spark management, starting and charging systems also PCM controlled, CAN BUS network used for communication between computers and EPA mandated emission control systems.
I can find, order and inventory parts, and have the basic computer skills required for managing a shop in an organized manner. Also the ability to keep service and repair records of equipment and vehicles and excellent communication skills as well. 
I have a strong attention to detain and absolutely will not "guess" at the problem. It has to be verified per the service manual before any new part is ordered or installed, unless otherwise instructed. I also insist on a clean work area and cleaning equipment prior to service, and tools and equipment weather personal or company supplied staying organized and operational at all times.
Extensive amount of personal tools and equipment, valid SC drivers license and transportation. I also have no criminal history or record.
Education
CPCC in Charlotte NC  Associate Degree in Applied Science and Automotive Service
Olympic High in Charlotte NC Class of 1989
Qualifications
Listed in resume
Work History
Listed in resume
Date Available