Olympia Fields a tough test for pros and members alike
Jun 14 2017 | John Reitman
If the world's best women players wanted to know in advance what awaits them at the next major championship of the season, they could have played the North Course at Olympia Fields on pretty much any day since it opened in the spring.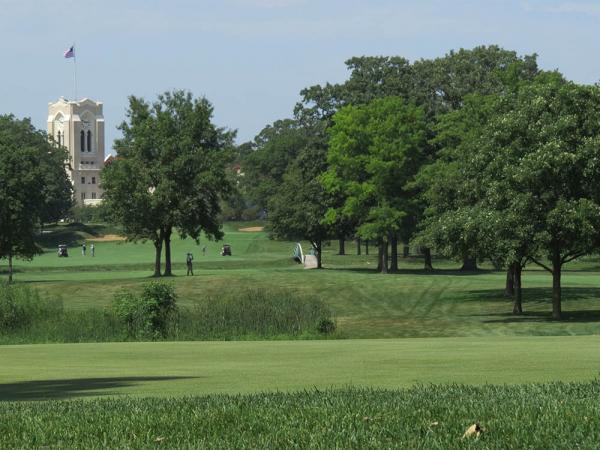 "To be honest, we really haven't changed too much on the golf course," said Sam MacKenzie, CGCS, director of grounds at the club in suburban Chicago. "They're going to playing it the way our members do every day."
A par 70 at nearly 7,400 yards, the North Course at Olympia Fields already is a grind for members throughout the playing season. MacKenzie and his 40-person crew have to keep it tournament ready every day anyway, so when the women's PGA (formerly the LPGA Championship) came calling, there wasn't much prep work to be done.
The biggest difference the women will see during this years KPMG Women's PGA Championship, scheduled for June 29-July 2, is a reversal of holes 2-8 and 10-18.
Holes 1 and 10 will remain the same. Holes 2 through 9 will become 11 through 18, and 11 through 18 will be 2 through 9. The change is mostly for logistics, not strategy, MacKenzie said.
"The finishing holes on our front nine are slightly stronger," MacKenzie said. "But we're mostly changing them because there is more room for bleachers and pavilions behind the finishing holes on our front nine."
For example, a grove of oak trees behind the North Course No. 18 would have to be removed to put bleachers there for the gallery. But that grove of trees has been there since the Willie Park Jr. design opened in 1924.
"We're happy with those trees the way they are," MacKenzie said. "They leave us enough light to grow grass on that green, and they've been here since the club was built. We don't want to take those out."
Olympia Fields has a long history of championship golf dating back to its early beginnings.
The site of two U.S. Open Championships and a pair of PGA Championships, the North Course opened with a bold statement in the early '20s.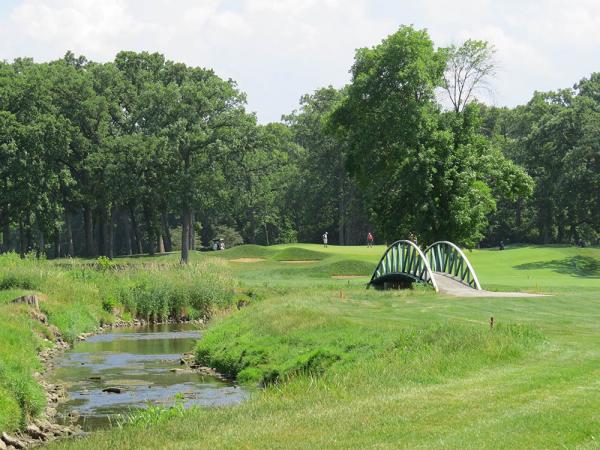 In the first four years after the North Course opened, Walter Hagen won the 1925 PGA Championship and the 1927 Western Open, and Johnny Farrell beat Bobby Jones in a playoff to claim the 1928 U.S. Open.
When the Women's PGA Championship comes to town, LPGA No. 1 Ariya Jutanugarn will try to do something even Hagen never accomplished - win a major championship on Olympia Fields' North and South Courses.
Jutanugarn, who has won six times in the past 13 months, including last week's Manulife LPGA Classic in Waterloo, Ontario, and last year's Women's British Open, won the 2011 U.S. Girls Junior Championship on Olympia Fields' South Course.
She and the rest of the field will find in the North Course, a beast of a layout that doesn't need to be tweaked or tricked up to be hard.
Fairways will be cut at .400, rought height will be down from 2015 when the U.S. Amateur was here and way down compared with what the USGA wanted for the 2003 U.S. Open on the North Course that was won by Jim Furyk.
"We'll be targeting green speeds of about 11.5 (on the Stimpmeter). That's what the PGA wants," MacKenzie said. "We might be able to go a little faster. But if they ask me to back off, I'm fine with that. It's easier to back off than go the other way. The USGA asked us to back off for the 2015, and that was OK with me. We gave them what they wanted, and the golf course held up. That's our goal this year."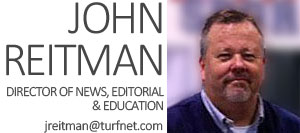 Article: Olympia Fields a tough test for pros and members alike