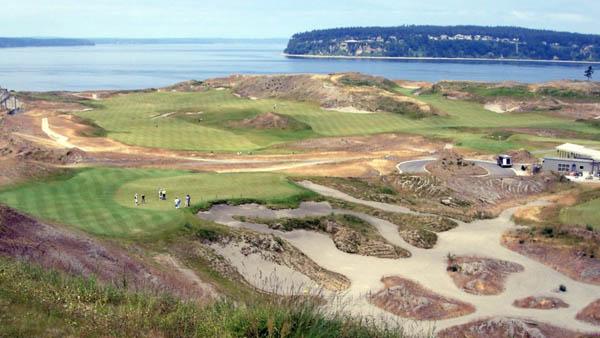 When Chambers Bay opened a decade ago, it was touted as an all-fescue golf course. By the time the U.S. Open was held there in 2015, many of the putting surfaces had begun to succumb to the pressures of Poa annua, which is the Pacific Northwests dominant turf type.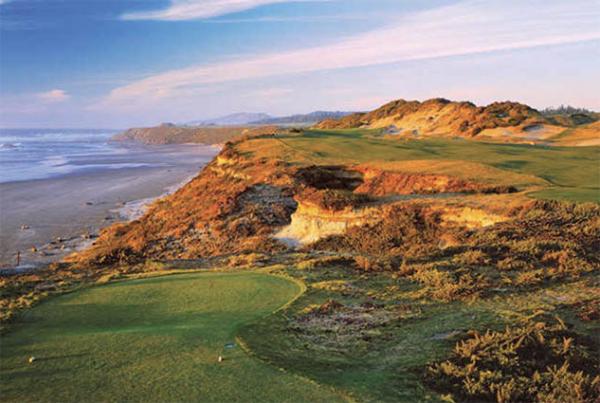 Those mixed-stand greens, a problem exacerbated by an abnormally warm spring, made for a dramatic U.S. Open in which the turf, not the golf being played on it, took center stage.
Officials in Pierce County, Washington, which owns the course, have withdrawn from the 2019 U.S. Amateur Four-Ball Championship while a transition to Poa annua putting surfaces continues. The event will be played at the Pacific Dunes course at Bandon Dunes on the Oregon coast. The four-ball championship will now return to Chambers Bay in 2021.
Hot, dry conditions prevailed in the run-up to the 2015 U.S. Open forced the ground crew to water more than usual, providing conditions that were perfect for a Poa annua invasion. Players complained about putting conditions throughout the tournament with one pro comparing the greens to putting on broccoli.
The decision was made this past summer to allow the Poa annua to overtake the fescue and sod where needed. The process will continue into next year as course and USGA officials monitor the progress and where new sod will be needed.
The USGA and Chambers Bay also are working together to recontour several greens and improve spectator viewing areas in hopes of securing another U.S, Open.
Chambers Bay was the site of the 2010 U.S. Amateur and 2015 U.S. Open championships, while Bandon Dunes has hosted the 2006 Curtis Cup Match, the 2007 U.S. Mid-Amateur, the concurrent U.S. Womens Amateur Public Links and U.S. Amateur Public Links Championships in 2011 and the inaugural U.S. Womens Amateur Four-Ball Championship in 2015.