Brandon Horvath, Ph.D., University of Tennessee: What are you guys thinking?

Jan 23 2018

Have you ever wondered what makes university turfgrass professors tick? If so, you're not alone.In this TurfNet University Webinar, Brandon Horvath, Ph.D., turfgrass pathologist at the University of Tennessee, will take attendees on a step-by-step approach to research- and science-based problem s...
more webinars »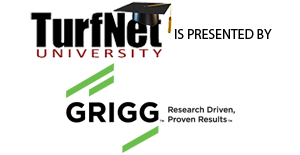 Smart Guided Systems

posted Today, 02:50 PM by Fred Gehrisch

"Has anyone heard of this company or are using their GPS system on your sprayers?  Just got an email from them offering a GPS spray system for an attractive price.  Not sure it will work i..."

SDS's

posted Today, 02:34 PM by Roger Brink

"Is anyone using MSDS online to manage their SDS's? Is it worth the cost? What other methods are people using besides the old paper trail. There has to be an easier way. Thanks "

identifying proper hydraulic hose sizes

posted Today, 01:40 PM by Jeff Moore

"so ive been trying to convince the boss to buy our own hydraulic setup for the shop to make hoses.....i deal with lawson and they have decent setup and starter pkg   of std sizers 1/4..."
Rutherfordton, North Carolina
$3,500.00
Rutherfordton, North Carolina
$5,000.00
Rutherfordton, North Carolina
$3,000.00
Hector's Shop: End Grease Gun Frustration
Hector's Shop: Extreme Shop Makeover, 2018
Kevin Ross: Tree Pruning BMP... The Undercut
Latest from the blogs...
Welcome New Members!
Paul Wagner

Boulder Ridge Country Club, Lake in the Hills, Illinois

Joe Hollis

Druid Hills Golf Club, Atlanta, GA

Brian Moffett

The Haven Country Club, Boylston, MA

Ann E Schrader

PGA Golf Club, Port St. Lucie, FL

Ted Maddocks

Ekwanok Country Club, Manchester, Vermont

Nick Kelly

Fairmount Country Club, Chatham NJ

Brian Weismantel

Fairmount Country Club, Chatham NJ
THANK YOU TO OUR PROGRAM SPONSORS:
— PROGRAM SPONSORS —
— PROGRAM SPONSORS —
— PROGRAM SPONSORS —
QUOTABLE:
"There are two lasting bequests we can hope to give our children. One of these is roots; the other, wings."


— Hodding Carter
TurfNet