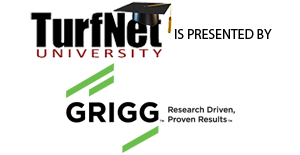 ClubCar motor upgrade?

posted Today, 01:24 PM by Thomas Mynaugh

"I have got a 2001 Electric Carryall 1 where the motor has failed. Any of you guys ever change and upgrade the motor and even perhaps the wires and controller? Thanks. "

PPE Poster

posted Yesterday, 02:42 PM by Christian Scheller

"Hello, I am looking for a PPE Poster that has a list of main machinery used on golf courses and required PPE for each piece of equipment. If anyone has one or knows where to purchase one, please co..."

Pond Fountains v Windmill Bubblers

posted Feb 03 2016 by Dan Mausolf

"I am looking at replacing our pond fountain. I am starting to look at adding a windmill bubbler as well. Does anyone have anything good or bad about fountains and/or bubblers? Thanks "
Jim Alwine: Colorize wood chips to blend with mulch
Sports Turf Management at historic Trinity College Dublin
Hector's Shop: Troubleshooting charging systems
Welcome New Members
Michael Sokolowsky

Hampton Golf Village, Cumming, GA

Mark Stencel

Dismal River Golf Club, Mullen, NE

Patrick Reilly

Maderas Golf Club, Poway, CA, USA

Doug Spofford

Kwiniaska Golf Club, Shelburne VT

John Heldman

Clear Creek, Lake Tahoe, Ca

Matthew Rogers

Gulph Mills Golf Club, King of Prussia, PA

Joseph Candelore

McCall Golf Course, Upper Darby, PA
THANK YOU TO OUR PROGRAM SPONSORS:
— PROGRAM SPONSORS —
— PROGRAM SPONSORS —
— PROGRAM SPONSORS —
QUOTABLE:
"One father equals a hundred schoolmasters."


— George Herbert
TurfNet.com