NOMINATE A GREAT SUPERINTENDENT AS SUPERINTENDENT OF THE YEAR!
more webinars »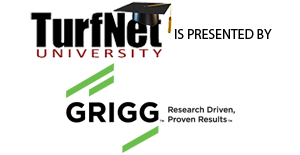 Golf Simulator?

posted Nov 17 2017 by Dustin Riley

"Good afternoon,   There is a discussion brewing about possibly purchasing and operating a golf simulator during the winter months.  The simulator would be erected within our Clubhouse din..."

Molasses

posted Nov 16 2017 by Kevin Ross, CGCS

"In yesterdays webinar there was a question about molasses. I took this photo at a presentation years ago and use it in a talk I give called "The Fundamentals of Turf". Yesterdays question made me t..."

The Job Interview - CNBC

posted Nov 16 2017 by Kevin Ross, CGCS

"Anybody watching this? Little on the stupid side, but occasionally some great takeaways. Interesting questions asked once in a while. They also put candidates in interesting situations. Last night..."
olmsted twp, Ohio
$14,500.00 Olmsted Twp, Ohio
$1,000.00
Baraboo, Wisconsin
$3,000.00
Kevin Ross: Solar Power at Eagle Ranch GC
Hector's Shop: Battery Trickle Charger for Winter Storage
Communication: Simple Business Card Call List
Latest from the blogs...
Welcome New Members!
William Shrum

Shooting Star, Teton Village, Wyoming

Brian Heydinger

Findlay Country Club, Findlay, OH

Ben Albrecht

Birkdale Golf CLub, Huntersville, NC

Will Clark

Eagle Creek Golf Club, Joplin, Mo

Daniel Payson

Ak-Chin Southern Dunes/ Troon, Maricopa, AZ

Eric Shomaker

Mountaintop Golf and Lake Club, Cashiers, NC

Jason Tharp

La Gorce Country Club, Miami Beach, Florida
THANK YOU TO OUR PROGRAM SPONSORS:
— PROGRAM SPONSORS —
— PROGRAM SPONSORS —
— PROGRAM SPONSORS —
QUOTABLE:
"Shared laughter creates a bond of friendship. When people laugh together, they cease to be young and old, teacher and pupils, worker and boss. They become a single group of human beings..."


— W. Lee Grant
TurfNet.com