CHECK OUT OUR GIS17 BLOG COVERAGE, PRESENTED BY LEBANON TURF
more webinars »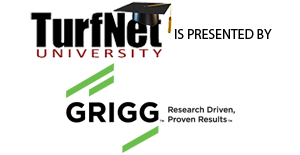 People Management

posted Yesterday, 04:06 PM by Chuck Barber

"I wanted to ask some questions with my own answers and seek your input at the same time.  I've often said that the best and most difficult part of my job is the people.  We have good idea..."

Lifeline Herbicide

posted Feb 23 2017 by Brian Nettz, CGCS

"I am wondering if anyone has tried this product on any of their landscape or turf sites? We are looking for an effective alternative to RoundUp here in Presidio and someone brought this product up...."

Abrams, Wisconsin
$22,500.00

Kissimmee, Florida
$39,000.00

Las Vegas, Nevada
$15,000.00
Kevin Ross, Outside the Box: Zone Management
Hector's Shop: Extend Wi-Fi range with a Wi-Fi repeater
Train Your Best Friend: Keeping Your Pooch Fit in the Off-Season
Latest from the blogs...
Welcome New Members!
Jerry McVety

Davey Golf, Michigan

Harmony Landing Grounds

Big Spring Country Club/Harmony Landing Campus, Goshen, KY

Brian Wenrich

Twisted Dune Golf Club, Egg Harbor Twp, NJ

John Whisler

Astoria Golf and CC, Warrenton, OR, USA

Eric Doherty

ISTRC, Lenexa, KS

James Strutton

Sun Eagles Golf Club, Eatontown NJ 07724

Phill Cahoon

Willow Creek Country Club, Sandy, Utah
THANK YOU TO OUR PROGRAM SPONSORS:
— PROGRAM SPONSORS —
— PROGRAM SPONSORS —
— PROGRAM SPONSORS —
QUOTABLE:
"True religion is the life we live, not the creed we profess."


— J.F. Wright
TurfNet.com