SUBMIT A PHOTO FOR THE 2019 SUPERINTENDENT'S BEST FRIEND CALENDAR!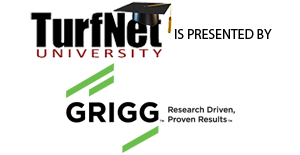 Procedures on washing up reel mowers

posted May 20 2018 by Bill Brooks

"Does anyone have their  employees put reel mowers into backlap while they wash  them off? I really don't want to be doing extra lapping or grinding.  Any help I would appreciate..."

Rossi & Kreuser podcast: Managing growth

posted May 18 2018 by Peter McCormick

"I hope you guys take a break and listen to Frank Rossi's latest Frankly Speaking podcast chat with Dr. Bill Kreuser of UNL.   Fascinating talk about using clipping yield to guide PGR and ferti..."

Conserve SC T&O (Spinosad)

posted May 18 2018 by Brian Nettz, CGCS

"I'm looking for some real world results for use of Conserve on greens for cutworm control.  I'm also looking at Acelepryn but it's toxic to honeybees.  If Conserve gets decent results for..."
Ann Arbor, Michigan
$13,950.00
Akron, New York
$4,950.00
Akron, New York
$4,950.00
Kevin Ross: Document Projects with Before/After Photography
Hector's Shop: Upgrade to LED Lighting
Black Girls Golf: Career, Friendships, Fun...
Latest from the blogs...
Welcome New Members!
Christopher Smith CGCS

Hollow Brook Golf Club, Cortlandt Manor, NY

Mark Powers

Golf Course, Batesville,In.

Brent Vardsveen

The Old Works Golf Course, Anaconda, MT

Lonnie Aller

The Golf Club at Black Rock, Coeur d'Alene, Idaho

Ernest Kirkland

Long Point, Amelia Island, Florida

Christopher Eckstrom

Menlo Country Club, Woodside, CA

John Worts

Spring Brook Country Club, Morristown, New Jersey
THANK YOU TO OUR PROGRAM SPONSORS:
— PROGRAM SPONSORS —
— PROGRAM SPONSORS —
— PROGRAM SPONSORS —
TurfNet