more webinars »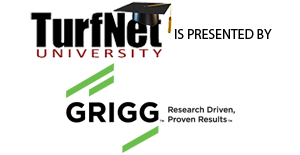 Manganese Sulfate

posted Oct 25 2016 by Paul Hallock

"Looking for a supplier/suppliers in the Michigan region that sell AG grade fertilizers, most importantly Manganese Sulfate.   Thanks in advance................... "

buffalo blower slide actuator

posted Oct 24 2016 by Jeff Moore

"hello i have an older stylr buffalo blower model kb2...the slide actuator 4 inch stroke    stopped working it cost around 300 bucks through the dealer  does anyone know of any online..."

Philmac service 90

posted Oct 23 2016 by Jeffrey Urquhart

"PVC system with acme swings.  I have a Philmac service acme insert 90 and I was told the "green plastic" ribs were for HDPE.  The contractor mentioned that PVC required a metal mesh type..."
UF Turf School I: Evidence-Based Turf Management
Hector's Shop: The Spark in Your Plug
Chris Tritabaugh: Stay humble and have fun
Latest from the blogs...
Welcome New Members!
mickey subotic

Tampa Palms GCC, Tampa

Dale Robinson

Spanish Oaks Golf Course, Spanish Fork, UT

Stephen Wickstrom

Burning Tree Country Club, Greenwich CT

Matt Eggerman

Ballpark of the Palm Beaches, West Palm Beach, Florida

Greg Hinton

Odessa Country Club, Odessa, TX

Joanna Sinacori

Service Plus Pest Control, Boca Raton, FL. USA

Greg Wadden

Nicowynd Golf Club, Surrey, British Columbia
THANK YOU TO OUR PROGRAM SPONSORS:
— PROGRAM SPONSORS —
— PROGRAM SPONSORS —
— PROGRAM SPONSORS —
QUOTABLE:
"High achievement requires an emotional investment. Unfortunately, there are scores of people who do not make the investment - who do not feel strongly about anything..."


— Theodore Isaac Rubin
TurfNet.com