more webinars »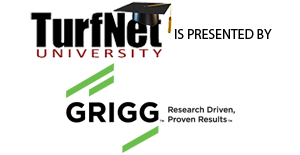 Battery Operated Equipment

posted Today, 01:19 PM by Christian Munoz_2302

"Wondering what battery operated equipment turfnet members prefer, if anyone uses battery operated equipment on golf courses-clubhouse lawns, around cottages, pool lawns, etc.  Looking at Sthl..."

SmithCo SuperStar Hydrostat Switch

posted Today, 09:02 AM by Steven Scott

"We have an older (mid-late 90s) SmithCo SuperStar Bunker Rake that we need to tow out of the barn for repairs and I cannot locate the bypass valve on the hydrostat.  We don't have a manual nor..."

Toro 5410

posted Yesterday, 07:43 AM by Richard Caughey

"One of my 5410s has slowed down and has a slight whine in hydraulics when moving ,   Not sure if it is main pump wheel motor or other ? "
Akron, New York
$4,900.00
Akron, New York
$895.00
Akron, New York
$795.00
Kevin Ross: Solar Power at Eagle Ranch GC
Hector's Shop: Battery Trickle Charger for Winter Storage
Communication: Simple Business Card Call List
Latest from the blogs...
Welcome New Members!
Kyle Steidel

Caves Valley Golf Club, Owings Mills, Maryland

Matthew DiMase

The Abaco Club on Winding Bay, Abaco, The Bahamas

Doug Hausman CGCS

Dakota Dunes Country Club, Dakota Dunes, SD

Chris Hord

Palm Valley Golf Club, Ponte Vedra, FL

Todd Fyffe

Westmoreland Country Club, Wilmette, IL

Brian O'Malley

River Vale Country Club, River Vale, NJ

William Shrum

Shooting Star, Teton Village, Wyoming
THANK YOU TO OUR PROGRAM SPONSORS:
— PROGRAM SPONSORS —
— PROGRAM SPONSORS —
— PROGRAM SPONSORS —
QUOTABLE:
"One day, in retrospect, the years of struggle will strike you as the most beautiful."


— Sigmund Freud
TurfNet.com