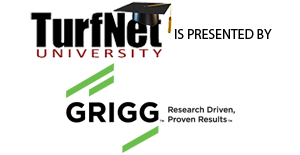 5700 d sprayer fuel pump question

posted Sep 25 2015 by Jeff Moore

"hey guys just seeing if anyone can answer a question...I wanted  to replace the fuel pump on this machine bc I always have had intermittent issues with the engine bogging down losing power blo..."

Gremlins in a Toro 5700

posted Sep 25 2015 by Dustin Riley

"I have a Toro 5700 Multi-Pro sprayer that has an unpredictable and intermittent issue that I'm hoping someone else may have seen.  We are experiencing a short distance spike in press..."

Greens Roller Research or recommendations

posted Sep 25 2015 by Dustin Riley

"Good day Turfers,   I am considering replacing my 2005 Salsco Roller and am searching for some research I remember seeing, but can't locate.  The research presented green speed data compa..."
The Mad Golf Prophet: Review, and more Predictions (2:29)
Randy Wilson with Mark Hoban: Dead Bentgrass? (4:09)
Kevin Ross: Cured-in-Place Pipe (6:18)
Check out the Toro Video of the Month here »
Welcome New Members
Adam Suelflow

Woodmont Country Club, Rockville, MD

Julie Atherton

OB Sports Golf Management, Scottsdale, AZ

Jeffrey Burgoyne

Legends Golf and Country Club, Fort Myers, Florida USA

John Fulling

Kalamazoo Country Club, Kalamazoo, MI

Shawn Doty

Brook Lea Cc, Rochester, NY

adam baggerman

north ranch country club, westlake village ca

RJ Graham

Tanner Valley Golf Course, Syracuse, NY
A HUGE SHOUTOUT TO OUR BLOG SPONSORS:
— BLOG SPONSORS —
— BLOG SPONSORS —
— BLOG SPONSORS —
QUOTABLE:
"If there is no wind, row."


— Latin Proverb
Welcome to TurfNet.com