more webinars »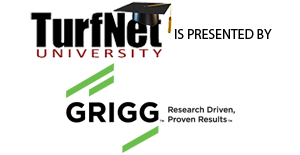 Maintenance Facility Renovation

posted Aug 17 2017 by Storm Lupier

"Hello all,   We'll soon be starting on the renovation of a 20 year old golf maintenance facility.   We are limited to an extent by the exiting perimeter walls of each building within the..."

electric EZ GO a no go

posted Aug 16 2017 by Brian C. Mohr

"I have a 2014 electric EZ GO with the automatic brake.  Pulled up to the green and parked to finish the hole.  Returning to cart and the pedal does nothing with the brake locked.  Ba..."

Team Building with Department Heads

posted Aug 16 2017 by Jonathan Heywood

"Recently my GM (who is a great GM and an even better guy) asked how do we go about creating a better team building atmosphere among department heads.  I get along with pretty much all of my de..." Olmsted Twp, Ohio
$2,750.00

Olmsted Twp, Ohio
$25,550.00

Olmsted Twp, Ohio
$16,750.00
Hector's Shop: Bolt Extraction
Randy Wilson: Fishin' at Rockbottum
Brian Boll: Maintenance Calendar Keeps Staff in the Loop
Latest from the blogs...
Welcome New Members!
Arthur Morgan

Myrtle Beach National Golf Club, Myrtle Beach SC

William Misenhimer

The Honors Course, Ooltewah, TN

Anthony Lubrano

Horizon Hill Farm, LLC, Glenmoore, PA

John McCarthy_11613

Brookfield Country Club, Roswell, GA

Sam Kadi

Fairchild Wheeler Golf Course, Fairfield, CT

Shaun Satterly

DLF Golf & Country Club, India

Eric David

United States Naval Academy Golf Club, Annapolis, MD 21402
THANK YOU TO OUR PROGRAM SPONSORS:
— PROGRAM SPONSORS —
— PROGRAM SPONSORS —
— PROGRAM SPONSORS —
QUOTABLE:
"Courage is contagious. When a brave man takes a stand, the spines of others are often stiffened."


— Billy Graham
TurfNet.com