more webinars »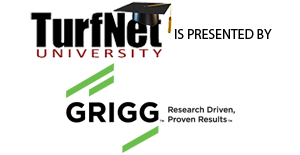 Toro Flex 2100 "Tracking"

posted May 17 2017 by Paul Van Buren

"I mowed greens with one of our Flex 2100s this morning and was amazed at how much it wanted to go left. Like a car out of alignment. The mower looked torqued at about a 5 degree angle just to keep..."

Rear Roller Scraper

posted May 17 2017 by Greg O'Heron

"Any ideas on how to attach a rear roller scraper on Toro Triplex Mowers? "

TurfNet Members Trip to St. Andrews Scotland! Sign up today!

posted May 17 2017 by Jon Kiger

"Have you always wanted to play the Old Course at St. Andrews? The TurfNet Members Trip to Scotland may be your best chance to play this historic course.   After four successful trips to Irela..." Olmsted Twp, Ohio
$8,000.00

Marysville, Ohio
$500.00

Placentia, California
$2,000.00
Hector's Shop: Don't Blow Your Fuse
Kevin Ross: Ross & Rossi, Ranting!
Kevin Ross: "No spill, no mess" bulk liquid product delivery
Latest from the blogs...
Welcome New Members!
Mike Ciaravino

Hanah Mountain Resort & C.C., Margaretville NY

Paul Kersnick

Village green golf course, Hickory Pa

Windsong Farm Club

Windsong Farm Golf Club, Independence, Mn, 55359

Dan Sexton

Smoky Mountain Country Club, Whittier, NC

Tim Kelley

Wetherington Golf & Country Club, West Chester, Oh

Justin Myrick

Hyde Park Golf and Country, Jacksonville, FL

Jeffrey Lesoine

Pocono Farms Country Club, Tobyhanna, PA
THANK YOU TO OUR PROGRAM SPONSORS:
— PROGRAM SPONSORS —
— PROGRAM SPONSORS —
— PROGRAM SPONSORS —
QUOTABLE:
"Don't go around saying the world owes you a living. The world owes you nothing. It was here first."


— Mark Twain
TurfNet.com