more webinars »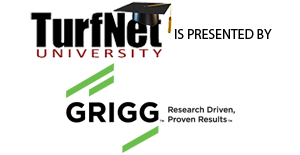 air 2g2 drawing in air

posted Oct 19 2017 by Barry Gardner

"Hello all anyone had any experiences with their air 2g2 seeming to draw air into the fuel system, bubbles can be seen in the fuel filter, when the fuel level in the tank drops to half full or less?..."

Off-Season Education Option: TurfNet's 2018 Trip to BIGGA's Conference in the UK

posted Oct 14 2017 by Jon Kiger

"Based on the success of the TurfNet Members Education Trip to BIGGA's BTME conference in January 2017 we have put together another turnkey package to the same conference in Harrogate, Yorkshire, En..."

Jake eclipse2 122f

posted Oct 13 2017 by Richard Caughey

"Looking at eclipse 2 for greens mowing , Cut is excellent ! Looking for some feed back we currently mow at .110 with toro flex 21 which has been a decent mower.   Rich "
Claremont, New Hampshire
$2,600.00
Claremont, New Hampshire
$3,000.00 Olmsted twp, Ohio
$3,500.00
Communication: Simple Business Card Call List
Hector's Shop: No Hourmeter? Fix that!
Randy Wilson: The Verticutters Reunion Tour 2017
Latest from the blogs...
Welcome New Members!
Mike Jones

WindRiver Golf Club, Lenoir City, TN 37772

Jay Ervine

Seven Oaks Country Club, Bakersfield, California

Tim Zevotek

Roaring Fork Club, Basalt, Colorado

Daniel Coughlin

Trump National Golf Club, Briarcliff Manor NY

Gary Myers_12221

Hot Springs Village, Hot Springs Village, AR

Tim Edwards

Out Door Country Club, York, PA

Nathan Gingrich

Quail West Golf and Country Club, Naples, FL
THANK YOU TO OUR PROGRAM SPONSORS:
— PROGRAM SPONSORS —
— PROGRAM SPONSORS —
— PROGRAM SPONSORS —
QUOTABLE:
"Boredom arises from routine. Joy, wonder, rapture arise from surprise."


— Leo Buscaglia
TurfNet.com