SUBMIT A PHOTO FOR THE 2019 SUPERINTENDENT'S BEST FRIEND CALENDAR!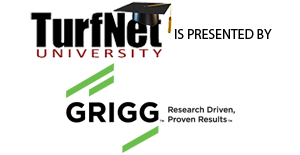 Driving Range Mats

posted Yesterday, 02:11 PM by Pat Kelley

"Looking for recommendations for new mats for the driving range. There are a lot of new real feel mats. I would like to know if anyone has installed some that the members love and have held up to us..."

US Open and public perception

posted Jun 21 2018 by Peter McCormick

"Wondering what you guys think about the Open (and other Majors) with regard to the perception of the game among casual, dormant and/or potential new golfers in our era of desperately needing to gro..."

Hole Location Software

posted Jun 20 2018 by Dustin Riley

"Good morning,   My chairmen has been inquiring about the potential implementation of a daily pin sheet.  Specifically, one that could be tied to an app so that we are printing off 100s of..."
OLMSTED TWP, Ohio
$4,500.00 Minneapolis, Minnesota
$850.00 Williamsburg, Virginia
$2,000.00
Kevin Ross: Easy, quality, durable construction plans
Kevin Ross: Document Projects with Before/After Photography
Hector's Shop: Upgrade to LED Lighting
Latest from the blogs...
Welcome New Members!
John Stach

The Hammock, The Villages

Philip Cuffare

Oakland Hills Country Club, Bloomfield Hills, MI

Brett Harris

Albany Golf and Beach Club, Nassau, The Bahamas

Patrick Affolder

McAllen Country Club, Mcallen, Texas

Trevor Marsh

Saratoga Lake Golf Club, Saratoga Springs NY 12866

Christopher Smith CGCS

Hollow Brook Golf Club, Cortlandt Manor, NY

Mark Powers

Golf Course, Batesville,In.
THANK YOU TO OUR PROGRAM SPONSORS:
— PROGRAM SPONSORS —
— PROGRAM SPONSORS —
— PROGRAM SPONSORS —
TurfNet