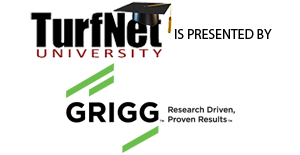 Dump Trailer

posted Yesterday, 09:20 AM by Michael Elliott

"I found an older post about this but looking for an update.  We are in the market for a dump trailer and I am looking for some options.  We want a three way dump feature as well as someth..."

Share your demons

posted Nov 24 2015 by Paul MacCormack

"Hey Turfnet Gang,    I am in the process of developing my next series (and next conference talk)for the "Mindful Super" and wondered if you would lend a hand. A couple of years back I sta..."

Toro 835 Irrigation Heads

posted Nov 24 2015 by Brian Benedict

"Just wanted to reach out to you all and solicit your feedback.  For several years now we have been improving 2 fairways at a time upgrading our irrigation system / coverage each year.  We..."
Another Picatinny tip: Topdresser fills sand bags
TurfNet test drives GolfBoard
Ben Beard: Boost Productivity with a Mobile Toolbox
Welcome New Members
jeffrey schaefer

PGA National Resort and Spa, Palm Beach Gardens Florida

JoelRandall

The harvester golf club, Rhodes, Iowa

Shawn Treibly

City of Grand Prairie/Prairie Lakes Golf Course, Grand Prairie, TX

KD Davis

Royal Oaks Country Club, Dallas, TX

Matthew Wilson

The Gardens RV Village, Crossville TN

Bill Irving

Lawrence Country Club, Lawrence, KS

David Bortz

Cable Hollow Golf Course, Russell, Pa.
A HUGE SHOUTOUT TO OUR BLOG SPONSORS:
— BLOG SPONSORS —
— BLOG SPONSORS —
— BLOG SPONSORS —
QUOTABLE:
"It's not whether you get knocked down, it's whether you get back up..."


— Vince Lombardi
Welcome to TurfNet.com