more webinars »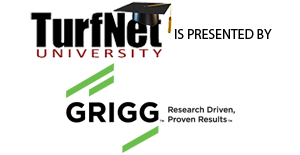 Has anyone used a consulting firm?

posted Dec 02 2016 by Trevor Burlingame

"Good afternoon,   My GM has asked me to look into consulting firms for the entire operation.  We have had the USGA in a few times but the club would like more than that.   Have any o..."

Winter Tees

posted Dec 02 2016 by Paul Capri

"  Have you tried not having any tee markers out for the winter and letting players Tee Up from anywhere on the tee?  If you have tried this or seen it done let me know the results, Good o..."

Used Heavy Utility trucks

posted Dec 02 2016 by Kevin Glover, CGCS

"I have been a long time Cushman user for my heavy utility trucks.  I am looking to pick up something different soon. Probably looking at a used: ProGator or Workman this time.     My..."
Hector's Shop: Live at TETAC | Carolinas GCSA C&S
Kevin Ross: Build a Rope Reel
Hector's Shop: Ultrasonic carb cleaner
Latest from the blogs...
Welcome New Members!
Tim Halvorson

Wildflower Golf Course, Detroit Lakes, MN

Andrew Goehler

Old York Road Country Club, Ambler, Pennsylvania, United States

Nick Boswell

Gates Park Golf Course, Waterloo, Iowa

Jeremy Turton_4546

Traditions at Chevy Chase, Wheeling, IL

Maurice

Maredo Commercial LLC, Chillicothe, Missouri, USA

Michael Creeden

Sandy Run Country Club, Oreland, Pa

Jeff Kellison

Olympic Club, San Francisco CA
THANK YOU TO OUR PROGRAM SPONSORS:
— PROGRAM SPONSORS —
— PROGRAM SPONSORS —
— PROGRAM SPONSORS —
QUOTABLE:
"There are many things in life that will catch your eye, but only a few will catch your heart. Pursue these."


— Michael Nolan
TurfNet.com