more webinars »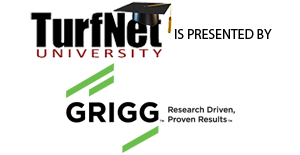 Team Building with Department Heads

posted Today, 04:43 AM by Jonathan Heywood

"Recently my GM (who is a great GM and an even better guy) asked how do we go about creating a better team building atmosphere among department heads.  I get along with pretty much all of my de..."

Employment Contract:Performance Bonus

posted Yesterday, 12:01 PM by Dustin Riley

"Good morning Turfnetters,   I searched the forum, but am hoping for a fresh discussion.     I'm looking for some guidance and ideas.  My employment agreement will be due for ren..."

Toro 3500 engine oil leak

posted Yesterday, 10:53 AM by Jason Vollrath

"I have a 2005 3500-D with over 4000 hrs on it and it has started to leak oil from the back of the engine by the fan.  I have not been able to tell where it is coming from.  I suspect the..."

Brockport, New York
$5,500.00

Brockport, New York
$13,500.00

Winnipeg, Manitoba
$13,900.00
Randy Wilson: Fishin' at Rockbottum
Brian Boll: Maintenance Calendar Keeps Staff in the Loop
Hector's Shop: Repairing a Clutch Cable End
Latest from the blogs...
Welcome New Members!
Sam Kadi

Fairchild Wheeler Golf Course, Fairfield, CT

Shaun Satterly

DLF Golf & Country Club, India

Eric David

United States Naval Academy Golf Club, Annapolis, MD 21402

John Orr

Wenatchee Golf and Country Club, East Wenatchee, WA

Paul B Latshaw

Merion Golf Club,

Michael Steiner

Beaver Creek Country Club, Hagerstown, MD

Rich Tacconelli

Raritan Valley Country Club, Bridgewater, NJ
THANK YOU TO OUR PROGRAM SPONSORS:
— PROGRAM SPONSORS —
— PROGRAM SPONSORS —
— PROGRAM SPONSORS —
QUOTABLE:
"To handle yourself, use your head; to handle others, use your heart."


— Donald Laird
TurfNet.com