SUBMIT A PHOTO FOR THE 2019 SUPERINTENDENT'S BEST FRIEND CALENDAR!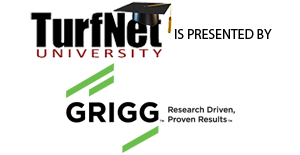 Jury Duty

posted Today, 07:13 AM by Adam Engle

"Anybody know what the New York State and federal law is in regards to paying employees while on jury duty?  I will check with club lawyers just looking for a quick answer.   AE "

less for more?

posted Jun 16 2018 by Ken Thompson

"I think that most of us may be in the same situation - that it is hard to find applicants, and I have had no choice but  to lower standards and raise pay rates to fill positions. It is becomin..."

hydralic triplex

posted Jun 15 2018 by Pete Van De Hey

"i can not justifie the cash for a hybrid triplex,   who has the best triplex,  hydralic reels,  taking in number of blades,  roller type,   mowing at .125,   which one..."
Corfu, New York
$24,995.00
Rutherfordton, North Carolina
$300.00
Rutherfordton, North Carolina
$450.00
Kevin Ross: Easy, quality, durable construction plans
Kevin Ross: Document Projects with Before/After Photography
Hector's Shop: Upgrade to LED Lighting
Latest from the blogs...
Welcome New Members!
Brett Harris

Albany Golf and Beach Club, Nassau, The Bahamas

Patrick Affolder

McAllen Country Club, Mcallen, Texas

Trevor Marsh

Saratoga Lake Golf Club, Saratoga Springs NY 12866

Christopher Smith CGCS

Hollow Brook Golf Club, Cortlandt Manor, NY

Mark Powers

Golf Course, Batesville,In.

Brent Vardsveen

The Old Works Golf Course, Anaconda, MT

Lonnie Aller

The Golf Club at Black Rock, Coeur d'Alene, Idaho
THANK YOU TO OUR PROGRAM SPONSORS:
— PROGRAM SPONSORS —
— PROGRAM SPONSORS —
— PROGRAM SPONSORS —
TurfNet