more webinars »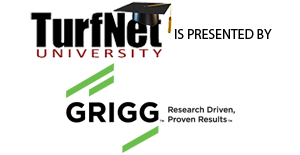 Jap Beetles

posted Yesterday, 01:20 PM by Michael Blackwood

"Wow,! In all my years I don't know if I have ever seen the amount of jap beetles mating and laying eggs as I've seen in the last week. Un-friggin-believable. Gonna have to go almost wall-to-wall wi..."

Herbicide sponge dauber wand

posted Jun 23 2016 by Nick Folk

"Does anyone have a home made design for one of these?  typically made out of pvc, cant find any thread of it on here.  thanks.     "

Wildlife signage

posted Jun 21 2016 by Keith Smith

"Has anyone taken additional steps for warning against dangers of wildlife since the Disney incident? Are do you already have signage, restrictions in place? "
Hector's Shop: Quick 'n Easy Shop Air Hose Kit
Kris Bryan: 2016 TurfNet Technician of the Year
Kevin Ross: Get your irrigation heads dead center level
Latest from the blogs...
Welcome New Members!
Adam Moore

Worcester Country Club, Worcester, Massachusetts

Lawrence Snyder

Eagle Creek Golf Club, Orlando, FL. USA

Robert Reehoorn

Aldarra Golf Club, Sammamish, WA

Tee Fox

Red Sky Golf Club, Wolcott, CO

E. Shawn Ross

Rancocas Golf Club, New Jersey

Paul Grose

KING RANCH, BELLE GLADE FL

Jay Gratton

Old Tabby Links on Spring Island, Okatie, SC
THANK YOU TO OUR PROGRAM SPONSORS:
— PROGRAM SPONSORS —
— PROGRAM SPONSORS —
— PROGRAM SPONSORS —
QUOTABLE:
"A handful of patience is worth more than a bushel of brains."


— Dutch proverb
TurfNet.com