more webinars »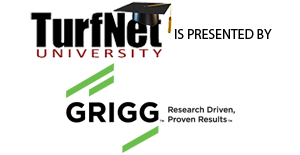 Slides to Digital-Anyone try this?

posted Yesterday, 09:56 AM by Kevin Ross, CGCS

"I know I've posted slide to digital Q's before, but here is something new I thought I might try and was wondering if anyone else has done this?   I have a ton of 35mm slides. I've gone through..."

Member Voting

posted Sep 21 2017 by Phil Shoemaker Jr.

"We are putting together information packets for our membership to vote on a $6.5 million project, Irrigation replacement, sand bunker renovation and cart path replacement. (no design changes)..."

Fairway punching - heaving tearing frustration(s) - Colorado clay

posted Sep 20 2017 by Mark Krick, CGCS

"We're wrapping up our aeration: greens, tees, fairways and have had quite a bit of heaving-tearing from our relative new Toro ProCore 1298 fairway aerators.  Those units replaced our old..." olmsted twp, Ohio
$3,500.00 olmsted twp, Ohio
$3,000.00 olmsted twp, Ohio
$850.00
Randy Wilson: The Verticutters Reunion Tour 2017
Hector's Shop: Phillips or JIS?
Hector's Shop: Bolt Extraction
Latest from the blogs...
Welcome New Members!
Gricelda Garcia

DeSantis Landscapes, 7907 State St Salem OR

Daniel Miller

Half Moon Bay Golf Links, Half Moon Bay, CA

Robert Kamp_17182

Hamlet golf and country club, commack, n.y.

Kristian Waagen

Marbella Country Club, San Juan Capistrano, California

Robert Mitchell

FarmLinks Golf Club, Sylacauga Alabama

David Heiser

White Manor Country Club, Malvern, PA

David Levin

The Palencia Club, Saint Augustine, FL
THANK YOU TO OUR PROGRAM SPONSORS:
— PROGRAM SPONSORS —
— PROGRAM SPONSORS —
— PROGRAM SPONSORS —
QUOTABLE:
"Most of us walk around as if we're sleeping. We really don't experience the world fully because we're half-asleep, doing things we automatically think we have to do...""
— Morrie Schwartz
Tuesdays with Morrie
TurfNet.com