more webinars »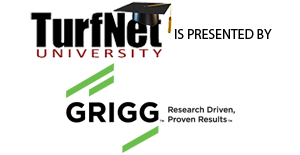 Interview questions for new superintendent

posted Feb 16 2018 by Jim Hesselbrock

"After 37 years at my current position, I am retiring this spring. I have been asked by the search committee to help them come up with some questions to ask potential candidates. I'd like some sugge..."

Volume-metric Water Costs

posted Feb 15 2018 by Sean A Hoolehan CGCS

"Does anyone have a rate they are being charged for irrigation water? I would prefer something in the acre foot range.Just trying to put some sort of reasonable dollar figure together in the event t..."

Rotary spreader attachment for calibration

posted Feb 13 2018 by Jeff Johnson

"I know there's an attachment for rotary spreaders to catch the fertilizer when calibrating, in fact we have one, but it's really old and I don't recall the brand or where we bought it. It's time fo..."
Shelby, North Carolina
$300.00
Reading, Pennsylvania
$50.00
olmsted twp, Ohio
$4,850.00
2017 Superintendent of the Year Award Presentation
Hector's Shop: Battery Cable Maintenance and Replacement
Kevin Ross: Deconstructing Inside the Ropes at GIS2018
Latest from the blogs...
TURFNET AT BTME HARROGATE, 2018
It's Tuesday – Time to Hit the Stands!


"Tuesday represented the first chance to visit the trade show at BTME. Booths (called "stands" in the local vernacular) are generally smaller at this show than at GIS. As you'd expect, the major mower manufacturers have larger stands in order to display multiple piece..."

Read more →
PRESENTED BY

AND


RANDY WILSON:
Here at the 'Rock
Lightning! Lightning! Lightning!


"The Mad Golf Prophet (MGP) has just issued a Lightning Warning for the upcoming golf season.  *Note:  This is not a "Lightening" warning, the spelling preferred by heavy internet users, because that would indicate weight reduction or a severe increase in pasty, pale skin . . . like when you go to..."

Read more →
presented by


FRANK ROSSI:
Frankly Speaking
Real Science Behind Climate Change, with Dr. Art DeGaetano


"In this episode of Frankly Speaking, Frank Rossi chats with Dr. Art DeGaetano of Cornell University about the underlying science of climate change. Dr. DeGaetano is a professor in the Department of Earth and Atmospheric Sciences at Cornell University and Director of the Northe..."

Read more →


PAUL MacCORMACK:
The Mindful Superintendent
The View...


"We are well into the New Year and hopefully most of the resolution hoopla has passed us over until next year. It seems that the resolution craze has simply become yet another fabricated holiday that marketers and advertisers use to sell us things that we just don't need. They know that if every n..."

Read more →


THE RENOVATION REPORT

THE LADDER TurfNetRADIO podcast series
Jared Weight of Muirfield Village Golf Club


"In this episode of The Ladder, host John Reitman chats with Jared Weight, assistant superintendent at Muirfield Village Golf Club, Dublin, OH, about his career path, working with Paul B. Latshaw and Chad Mark, and golf course conditioning in Pittsburgh... among other..."

Read more →


JOE FEARN:
Third Way Green
Orbiting the Giant Hairball...


"Several years ago at a previous job, I became mired in a funk. This funk had to do with the politics of my organization, and with how those politics frequently seemed to force me to work in ways that I did not support. This was not a new situation for me. Many people..."

Read more →


MATT LEVERICH:
Career & Tech Interchange
Winter Career and Technology Checklist


"For many of you winter is the only time you are able to really spend much time in the office. So, I thought I would include a few things we've covered at different times over the last several years that you can take action on now... when you actually have some time f..."

Read more →

LIVING LEGENDS: Where are they now?
David Stone, of The Honors Course in Ooltewah, TN


"In this episode of Living Legends, presented by the Nufarm Insider, host John Reitman chats with David Stone, retired superintendent at The Honors Course in Ooltewah, TN. Stone had been at The Honors Course since construction in 1982 (that's 35 years for anyone counting) and u..."

Read more →


TURFNET MEMBERS TRIP TO SCOTLAND, 2017
Looking after the Non-Golfers...


"A big part of our international members trips is making sure the non-golfers have side activities to partake in while the rest of the group is away playing golf. Thursday was moving day where as a group we were checking out of the hotel in St. Andrews and moving into..."

Read more →
PRESENTED BY

AND


THE PIN SHEET
regional updates

DAVE WILBER: The Turfgrass Zealot

PETER McCORMICK: View from the Cheap Seats
Matters of the heart...


"Yesterday was Valentine's Day, that Hallmark-perpetuated day of roses, chocolates and mushy greeting cards that gives a nice uptick to the mid-February economy. Sounds kind of cynical, doesn't it?   But no! I went whole-hog yesterday with a $6.99 greeting card (Hallmark, nothing but the best), a dozen roses, a warm cinnamon bun from the bakery, and date night by a roaring fi..."

Read more →
Welcome New Members!
Kevin lamb

Hawkshead Golf Course, South Haven MI, 49090

Drew Goehler

Whitemarsh Valley Country Club, Lafayette Hill Pa 19444

James Rusnic

Raritan Valley Country Club, Bridgewater, NJ

Chris Kelley

Landscapesunlimited LLC, USA

Kraig Binder

Rolling Hills Country Club, Paducah, KY

Alan Vadala

North turf sports and golf contracting, North Attleboro, MA

Mark Moers

Chaska Town Course, Chaska, Minnesota
THANK YOU TO OUR PROGRAM SPONSORS:
— PROGRAM SPONSORS —
— PROGRAM SPONSORS —
— PROGRAM SPONSORS —
QUOTABLE:
"Failures are few among people who have found a work they enjoy enough to do it well. You invest time in your work; invest love in it, too."


— Clarence Flynn
TurfNet