CHECK OUT OUR GIS17 BLOG COVERAGE
more webinars »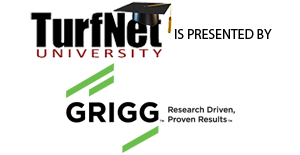 Interesting stump grinder

posted Today, 08:30 AM by Peter McCormick

"I just came across this 3-pt hitch stump grinder that I'm seriously considering picking up. I've got a ton of 6-10" stumps that I'd like to get rid of and this seems like it would work nicely witho..."

Do greens need to be Aerified?

posted Feb 18 2017 by Jonathan Burke

"The attached article was brought to my attention by my General Manager. The article can be found in the January/February 2017 issue of The Boardroom, a publication for The Association of Private Cl..."

North Attleboro, Massachusetts
$9,800.00

East Setauket, New York
$5,000.00
Akron, New York
$2,000.00
Hector's Shop: Extend Wi-Fi range with a Wi-Fi repeater
Train Your Best Friend: Keeping Your Pooch Fit in the Off-Season
Kevin Ross: Water Bottles Tested
Latest from the blogs...
Welcome New Members!
Eric Doherty

ISTRC, Lenexa, KS

James Strutton

Sun Eagles Golf Club, Eatontown NJ 07724

Phill Cahoon

Willow Creek Country Club, Sandy, Utah

Alan Davis

Willow Creek Country Club, Sandy, Utah

Mark Stallone

Cream Ridge Golf Club, Cream Ridge NJ 08514

Peter D Hunter

Randall's Island Park Alliance, New York, New York

John Gilland

Ozark Country Club, Ozark, AL
THANK YOU TO OUR PROGRAM SPONSORS:
— PROGRAM SPONSORS —
— PROGRAM SPONSORS —
— PROGRAM SPONSORS —
QUOTABLE:
"Never mistake knowledge for wisdom. One helps you make a living, the other helps you make a life."


— Sandra Carey
TurfNet.com