Brandon Horvath, Ph.D., University of Tennessee: What are you guys thinking?

Jan 23 2018

Have you ever wondered what makes university turfgrass professors tick? If so, you're not alone.In this TurfNet University Webinar, Brandon Horvath, Ph.D., turfgrass pathologist at the University of Tennessee, will take attendees on a step-by-step approach to research- and science-based problem s...
more webinars »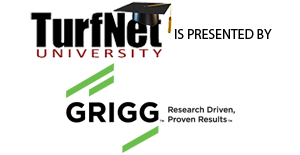 rough mower

posted Yesterday, 08:51 AM by David Snyder

"was looking for a rough unit and found the tri max snake pto mower looks pretty nice anyone have any opinions on it. thanks "

Management Books?

posted Jan 12 2018 by Dustin Riley

"Good morning,   With the GIS right around the corner, I expect to have some free time in the airport and on the plane.  I'm looking for recommendations for a management type book that can..."

Hourly Rate's Moving Forward

posted Jan 11 2018 by Brian Benedict

"Just wanted to hear from the masses on the increasing minimum wage as it begins now and goes through 2021.  I actually have no issue with the increase as $11.00 per hour in Metropolitan NY is..." Denver, Colorado
$150.00
Akron, New York
$6,500.00
Akron, New York
$1,495.00
Hector's Shop: End Grease Gun Frustration
Hector's Shop: Extreme Shop Makeover, 2018
Kevin Ross: Tree Pruning BMP... The Undercut
Latest from the blogs...
Welcome New Members!
Sean A Hoolehan CGCS

The Retreat and Links, Silvies Valley Ranch, Seneca OR

Craig Sullivan

Wianno Club, Osterville, Ma

Stephen Klatcher

Meadowbrook Golf and tennis, 1700 Huntigdon Valley PA 19006

Jeff Cholewa

Northbrook Park District, Northbrook, Illinois

Shaun Terry

Richmond Country Club, Richmond, VA

Mary Boyle

Shadow Ridge Country Club, Omaha, Ne

Matt Kerens

Paramount Country Club, New City, NY
THANK YOU TO OUR PROGRAM SPONSORS:
— PROGRAM SPONSORS —
— PROGRAM SPONSORS —
— PROGRAM SPONSORS —
QUOTABLE:
"If you tell the truth, you don't have to remember anything."


— Mark Twain
TurfNet