more webinars »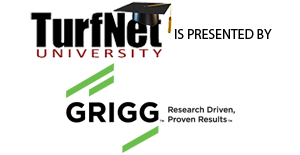 overseeding greens

posted Yesterday, 08:11 AM by Pete Van De Hey

"I know someone knows this,  there a company in England  that makes units that will fit a greens mower that will  will put down bent grass ,  I need the manufacturer  webb...."

walkie talkies

posted May 25 2016 by Pete Van De Hey

"I know this has been gone over a number of times, but what radio works the best for the money, i am having all kinds of problems with the midland gxt,  which is a cheap unit.  thanks pete..."

Pre Mix Tanks-recommendations

posted May 25 2016 by Michael Blackwood

"Hi Folks,   Did an unsuccessful search on this thus the post...thinking about getting a pre-mix tank for our chemicals and like to get some feedback on who is doing what.  Thanks in advan..."
BT@HB: Easy-Lift Topdressing Drag Mat
Jim Nedrow: DIY Poly-Tube Greenhouse
Affordable, Portable Early Morning Equipment Lights
Latest from the blogs...
Welcome New Members!
Eric Scharf_12837

Sunland Village East Golf Club, Mesa, Arizona

Beach Executive

The Beach Company, Charleston, SC

Ed Mellor

colts neck golf club, colts neck nj

Michael Moyer_12924

Bear Trap Dunes, 7 Clubhouse Drive Ocean View, DE

Robert Browns

Salt Creek Golf Club, Chula Vista, CA

Eric Bennett

Venice Golf and Country Club, Venice, FL

Fanny Mason

Capstone Landscape Management, Greenville, SC, USA
THANK YOU TO OUR PROGRAM SPONSORS:
— PROGRAM SPONSORS —
— PROGRAM SPONSORS —
— PROGRAM SPONSORS —
QUOTABLE:
"Honor thy father and thy mother."


— Exodus 20:12 KJV
TurfNet.com