more webinars »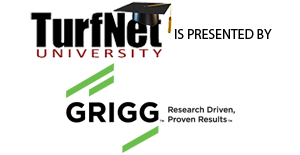 green speed, nitrogen, and iron

posted Yesterday, 06:23 PM by Castle Jeremy

"I am searching for a very lean nitorgen diet on ultradwarf bermudagrass. I however do not trust manufacturers on Nitrogen amounts on products. I understand nitrogen is in almost every product, but..."

Toro Network 8000 Sensor Input Board

posted Yesterday, 04:27 PM by Jim Husting, CGCS

"This is a stretch and a reach out....but after 23 years my Sensor Input Board part# 995-60 has given out! This is a discontinued item, unfortunately and I am doing some research to see if Toro will..."

Groundsmaster 328D

posted May 23 2017 by Mark Grogan

"Have an 94 mower which takes forever to heat the glow plugs to start. After it starts runs fine, It only has 8800 hrs hate to give it up "

Olmsted Twp, Ohio
$9,500.00

Ann Arbor, -- Other/None
$12,250.00

Olmsted Twp, Ohio
$30,000.00
Ski rack makes great hose-pulling bracket
Hector's Shop: Don't Blow Your Fuse
Kevin Ross: Ross & Rossi, Ranting!
Latest from the blogs...
Welcome New Members!
Stephen Shea

Aeration technology inc., TAVERNIER , florida

Mike Ciaravino

Hanah Mountain Resort & C.C., Margaretville NY

Ken Welzien

Silver Spring Country Club, Ridgefield, CT

Paul Kersnick

Village green golf course, Hickory Pa

Windsong Farm Club

Windsong Farm Golf Club, Independence, Mn, 55359

Dan Sexton

Smoky Mountain Country Club, Whittier, NC

Tim Kelley

Wetherington Golf & Country Club, West Chester, Oh
THANK YOU TO OUR PROGRAM SPONSORS:
— PROGRAM SPONSORS —
— PROGRAM SPONSORS —
— PROGRAM SPONSORS —
QUOTABLE:
"An optimist sees an opportunity in every calamity; a pessimist a calamity in every opportunity."


— Winston Churchill
TurfNet.com