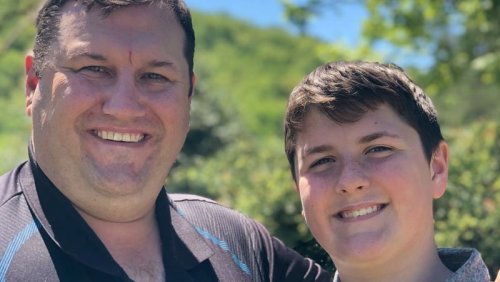 Editor's note: Rather than talk about what golf course superintendents and their teams are doing in response to the threat of COVID-19, TurfNet recently talked to a few people throughout the industry for an ongoing series about what they are doing in their newfound time at home.
For more than 10 years, Sundays at the Tegtmeier house in Des Moines, Iowa, have been reserved for family dinners, but the introduction of the term "social distancing" to everyday vernacular has put those group meals on hold - at least for the time being.
As people isolate themselves in their homes to limit the spread of the COVID-19 virus, life hasn't come to a halt, but it sure has changed it quite a bit. Those changes have not been all bad. For many, newfound time at home has helped bring families together in other ways.
Des Moines Golf and Country Club remains open for play, so Rick Tegtmeier and his team are working every day while still practicing social distancing. The only other place he frequents is the grocery store. Otherwise, he and wife, Sherry, have been staying close to home.
"This past Sunday we canceled our weekly family dinner. That one hurt," he said. "We are playing cribbage against each other again. We haven't done that for a long time."
Some activities have required a bit more innovation, like building a new table for the deck, watching on Facetime as a friend hit golf balls into a pasture, and sitting in the driveway celebrating Happy Hour, while shouting to their neighbor across the street.
"He had gone on spring break and was keeping his distance from everyone," Tegtmeier said.
More than 600 miles away in Dublin, Ohio, Chad Mark, like Tegtmeier, has been busy at the golf course. When he is not at work at Muirfield Village Golf Club, he is polishing up his athletic skills.
A longtime high school basketball coach, Mark and his sons, Drew, Ryan and Brett, stay busy playing hoops in the driveway. With gyms in Ohio closed, he's boxing using the Title Boxing system to get in his workouts.
"My wife, April, has done a great job structuring their day. Get school work done and get outside to work on sports," Mark said. "April and I have gone for more walks in the neighborhood, and we notice more people are outside."
University of Tennessee turfgrass pathologist Brandon Horvath and his family have spent much more time together during the past couple of weeks. Dinner time has been better - home-cooked meals and no fast food, as well as conversation at the table - because everyone isn't rushing off to soccer practice or games.
Instead of racing off to the soccer fields, he and 15-year-old son, Alex, (pictured at right) have spent more time together, beating up on each other playing Rocket League, a soccer video game. The games tend to get a little intense, but all in the spirit of good sportsmanship.
He's also started reading more and time home with family has helped him appreciate things all of us tend to take for granted from time to time.
"Everything is just a little slower right now," Horvath said. "I've gotten back to reading. It's been a while since I've read a book cover to cover. I pick up books, skim through them and read a few chapters, then I get bored or I don't have time to finish them. Now, I have time.
"I've realized during this how much we take for granted and how quickly it can be taken away. I'm more appreciative of the little pleasures."
Ryan Gordon, superintendent at The Club at Snoqualmie Ridge near Seattle, says he hasn't really discovered any new activities, but has embraced the lost art of quality family time at home.
That has included he and wife Liz helping their 10-year-old son, Knox, plan his distance learning, doing puzzles and baking cookies. 
"I don't remember the last time I baked anything," Gordon said via email. "I've also enjoyed having Knox teach me to play some of his video games and sitting across from my wife in a comfortable chair chatting while she works on jigsaw puzzles. Our family meals are much more elaborate, delicious and the conversation at the dinner table has been better because we are not all rushing off to the next thing - baseball practice, email or picking up that thing at the big-box store somewhere."
Their video game of choice so far has been Fortnite.
"Overall, it's been a bigger emphasis on quality over quantity," he said. "People are figuring out what's essential and what's not. All the white noise is slowly fading away."