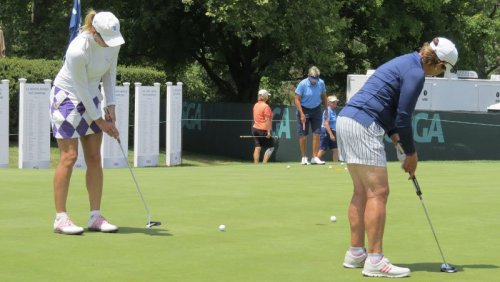 Golf remained on its record-setting pace of popularity in September as people who have been stuck inside and at home continued to seek opportunities to get outside.
As summer came to an end, year-to-year rounds-played increased by nearly 26 percent in September, a figure that equates to some 12 million rounds, marking the largest monthly gains of the year compared to 2019. 
September also marked the fifth consecutive month of increased rounds play and the third in which play was up in all 48 contiguous states, according to a monthly report from Golf Datatech. In fact, every state in the lower 48 experienced double-digit gains.
The year got off to a quick start with gains of 11 percent in January and 19 percent in February, then dropped in the early days of the pandemic with monthly losses year-to-year of 8 percent in March and 42 percent in April. That was followed by five consecutive months of gains peaking in September with increases of 25.5 percent.
With play up in seven of nine months so far in 2020, year-to-date rounds played were up by 8.7 percent.
Last month, Jim Koppenhaver tempered the good news about golf's newfound popularity in 2020 with some realism, raising the question of whether the increase in rounds play will be enough to offset losses elsewhere throughout the operation - namely food and beverage and outings. 
He suggested gains of 11 percent might help offset those losses, and with gains of nearly 9 percent in the books through September and favorable weather throughout much of the country already through October, picking up another couple of percentage points isn't unreasonable, especially since September doubled industry projections.
Monthly gains in play ranged from 10 percent in Alabama to 46 percent in Minnesota. The only state where play was down was Hawaii (40 percent), which is under strict Covid travel restrictions. The report does not measure play in Alaska.