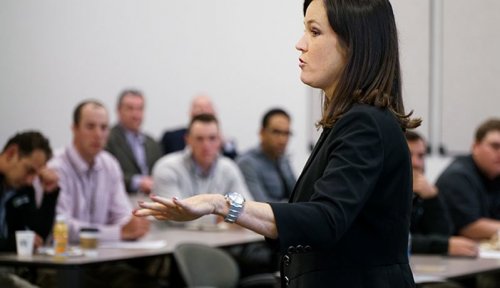 Green Start Academy, a joint educational initiative by Bayer, John Deere and Rain Bird specifically for assistant superintendents, is headed to Pinehurst Resort this year.
The three-day event is scheduled for Nov. 15-17. Applications will be accepted July 1 through August 1.
Green Start Academy was established in 2006 to help develop aspiring leaders by bringing the best and brightest of the industry together for a career-changing experience. The agenda includes educational sessions from top industry experts and breakout sessions with industry leaders. 
 
The move to Pinehurst will include changes other than just physical location. This year, attendees can expect additional new events and added emphasis on mentorship and networking.
 
Green Start Academy is open to assistant superintendents from the U.S. and Canada who are looking to advance their careers and build connections within the Golf industry. The 2021 application period will be open from July 1 through August 1, and selected participants will be notified by August 16. To apply or learn more about the 2021 event, visit the Green Start Academy website.