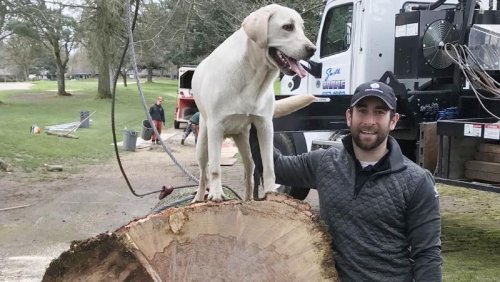 The first step toward recovery is recognizing there is a problem.
Not even four years into being a superintendent at Charbonneau Golf Course in Wilsonville, Oregon, Danny Vandecoevering was struggling to find what just about all golf course superintendents seek - that almost-mythical balance between life at home and at work.
Unable to find that yin and yang, Vandecoevering left the business for a sales position with Wilbur-Ellis, a California-based supplier of products to the agriculture and turf industries.
"Any long-term career success is going to come back to one's ability to have a healthy work-life balance. I struggled finding that on the golf course," said Vandecoevering, who still lives in Wilsonville. "I emphasize 'I' I struggled leaving the course at the course, and in reality, I struggled leaving the course at all, but that comes back to my ability to choose to manage that in a healthy way. Ultimately, I wasn't in an environment where I was going to be a good husband and father. I can't emphasize enough, that was a function of my personality and the organization I was a part of. That's not to say that every superintendent job is like that."
An Oregon State graduate, Vandecoevering, 30, started working on a golf course in high school and was an assistant at Snoqualmie Ridge in Washington where he worked for friend and mentor Ryan Gordon. Those two first met in 2009 when Gordon was the assistant at Snoqualmie and Vendecoevering, then a student at Oregon State, volunteered for the Boeing Classic, a Champions Tour event in the Seattle area.
He quickly developed into a leader and coach and showed an eye for detail work. A natural leader, he also has a self-professed love for the physical labor side of the job.
"I find it so much harder to sit still nowadays," he said.
Once he became the head man, responsibilities changed and so did accountability. Eventually, he realized his most important job was at home with  wife, Marie, and 3-month-old son, Troy.
There had to be another way to earn a living and still stay connected to the industry he loved.
"It can be really tough to not head back to the course on a Saturday afternoon when it's hot out, or you get a call that there's an irrigation break," he said. "I feel like we talk about work/life balance in the industry as if it's easy to just let there be dead turf on the golf course. 
"I'm glad I don't have to be stuck in between that rock and that hard place while we raise our son."
As much as he knew he had to make a career change, Vandecoevering said pulling the trigger wasn't so easy. His wife offered support, but tried hard not to influence his decision. 
"I have the most supportive wife in the world," he said. "I was fortunate enough to have been approached by Wilbur-Ellis with the opportunity. It took me a couple of months to really come around to the idea. I would talk about pros and cons with my wife often, but she maintained a poker face. The day I told her I was ready to commit to the change she broke and told me how relieved she was to see me get out of my current situation. All that said, I would have made the decision much earlier if I had known she felt that way all along."
Vandecoevering admits sales is not a cookie-cutter profession and might not be for everyone looking to make a change in the golf business.
"The sales role can take you to your limits," he said. "But for my skill set, it seems so much more manageable."
Still, the profession has its rewards, and Vandecoevering called upon some previous experiences with sales reps when making his decision and deciding what his place in the golf industry would truly be if he no longer were a superintendent. Ultimately, helping other superintendents achieve their goals made him feel pretty good about his new career choice.
"I worked with some really talented reps who weren't salesmen; they were truly my agronomic advisors," he said. "I respected them as much as any superintendent, and their example showed me that applying yourself in a sales role could not only be rewarding, but provide an opportunity for me to have a positive impact on the industry at-large."
A former employer once told him: " 'Why do all golf course superintendent's think that the whole turf thing is all they can do? You manage staff, you manage budgets, you manage incredibly high expectations, you have to coordinate maintenance for massive events, you have to know hydraulics and electricity' That's so true," he said. "The one thing that makes any superintendent successful is an unrelenting dedication to learning new things and adapting to change. If you've done that successfully as a golf course superintendent, then you're going to do well in whatever you do next."