All Classifieds
— Featured Listing —

Location: Sparta, New Jersey
Used equipment listings are free for TurfNet members.
Make sure you're
signed in
first.
Non-members: You may purchase used equipment listings for $50 each.
You must first
register for a free guest account
so you can edit/delete or post additional jobs in the future. Return to this page and you'll see a "Post an Ad" button.
— Featured Listing —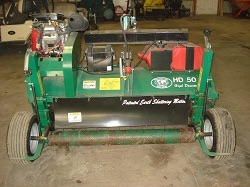 2011 Planetaire HD 50
Location: Burlington, Ontario
Sort listings by category
Sort by type of seller
All Classifieds