CHECK OUT OUR GIS SHOW COVERAGE BLOG! >>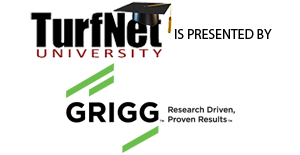 Toro GreensPro 1240

posted Yesterday, 01:16 PM by Paul Van Buren

"Anybody in Turfnet land purchased one of these "new" rollers from Toro?  We've only used DMI here but I did find this roller has some features that could benefit our greens.  Mainly the s..."

Smart Fit System

posted Mar 01 2015 by David Brudwick

"Just wondering if anyone is using Standards Golf Company Smart Fit System (Flag Poles and ST 2000 Cups)?? If you are, have you had any problems. Can you use the smart fit ferrule on a par aid flag..."

Tight Toro Reels?

posted Feb 26 2015 by Thomas Mynaugh

"I noticed today that after installing new reels and bearings on a 3250 triplex, the reels are tight. No bedknife contact at all. Is this normal with this reel? Perhaps just tight seals? Thanks. "
Randy Wilson: Brilliant Career Advice (2:05)
Scott Rettman: Easy, Waterproof Irrigation Map Book (1:30)
Kevin Ross: 3 Tips to Upgrade Your Office Efficiency (5:33)
Check out the Toro Video of the Month here »
Welcome New Members
Dan Vetere

Walpole Country Club, Walpole MA

Matthew Stevens

The Cliffs Valley, Travelers Rest, SC

Mike Hawley

Lake view C.C, North East Pa

John Rutter

Bedford Hills Golf Club, Temperance, MI

Rob Roy

The River Club, Suwanee, GA

Bill Ahlstedt

Deerpath Golf Course, Lake Forest, IL

Jacob Olsen

Desert Canyon Golf Course, Mountain Home, ID

Thomas Zabel

Lake of Isles, North Stonington, CT

Justin Dorman

Roxiticus Golf Club, Mendham, NJ,

Steve Datwyler

The Club at Ravenna, Littleton, CO
QUOTABLE:
"Whenever you see a successful business, someone once made a courageous decision..."


— Peter Drucker
Welcome to TurfNet.com