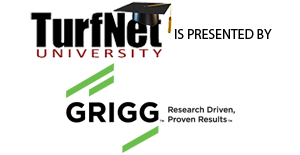 Fairway aerator

posted Today, 05:56 PM by Timothy Walker CGCS

"Looking at mid size fairway aerators...John Deere 1500 and 2000 or Redexim verticore and toro 864.... "

Long range plan

posted Today, 03:18 PM by Jason Haines

"Hi all,   I'm working on a long range plan and my biggest challenge so far is formatting it in a way that is meaningful. How does everyone org..."

Blowing clippings out of bunkers

posted Today, 07:49 AM by David Soltvedt

"We have Signature sand from Ohio.  The good stuff.  $135 a ton to get it to our door.  That's no typo.  We're remote.   Ve..."
Welcome New Members
J Rehr

Forsyth Country Club, Winston-Salem NC

Andrew Engelbrecht

Rotonda Golf & CC, Rotonda West, FL

Thomas Cleveland

Pembroke Pines Country Club, Pembroke NH

Asa High

Adena Golf & Country Club, Ocala, FL

Dave McDonald

Merion Golf Club, Ardmore, PA

Howard Horne

East LAke Golf Club, Atlanta Ga.

Will Heffernan

Battle Creek Golf Club, Broken Arrow, Oklahoma

Christopher Bennett

Fountaingrove Golf and Athletic Club, Santa Rosa, CA

Chuck Eberle

Windstar on Naples Bay, Naples FL

Stephen R. Tucker

Tranquilo Golf Club @ Four Seasons Orlando, Lake Buena Vista, FL
QUOTABLE:
"There are many things in life that will catch your eye, but only a few will catch your heart. Pursue these."


— Michael Nolan
Welcome to TurfNet.com