From the TurfNet.com Newsroom:more news »»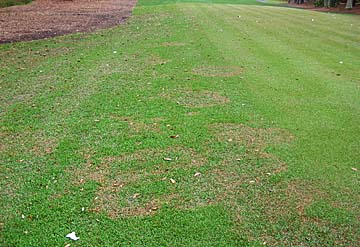 Although large patch and its hosts have been around a long time, little is understood about this blight disease that affects warm-season turfgrasses.
Read story →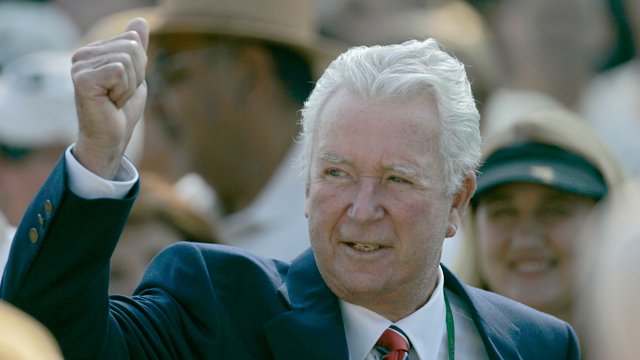 The 1964 U.S. Open champion, who pioneered golf telecasts, died two days after his 82nd birthday and less than two weeks after his induction into the World Golf Hall of Fame.
Read story →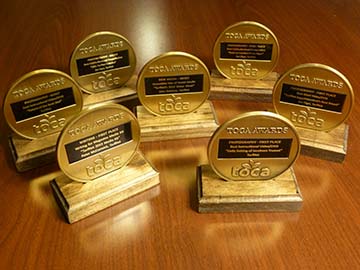 In its 24th year, the Turf and Ornamental Communicators Association is a 200-plus member association comprising editorial, advertising and marketing professionals working in various segments of the green industry.
Read story →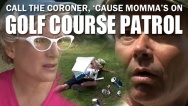 Randy Wilson: Golf Course Patrol (2:38)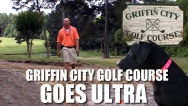 Randy Wilson: Griffin City Golf Course Goes Ultra (4:42)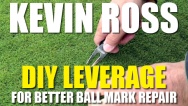 On Course with Kevin Ross: DIY Leverage for Better Ball Mark Repair (2:32)
Upcoming Webinars

more webinars »»
Recent Topics in The Forum **
Golf course labor tracking app


posted Today, 05:54 AM by Peter McCormick




"Received the following inquiry today and it doesn't ring any bells with me:   "A while back a saw a video about using a Google app for calcula..."

Toro turfguard and negative salinity


posted Yesterday, 05:27 PM by Thomas Mynaugh




"How can salinity be negative? Here is a snap shot of a couple of sensors installed in a California green construction method. "

Anyone's club using boxgroove.com


posted Yesterday, 04:43 PM by Joe Wachter CGCS




"Looking for any information on club's using http://www.boxgroove.com.  Good, bad, indifferent?   Thanks "
**Members Only
Marketplace: For Sale

Irrigation:
new Rain Bird 900
, Palm Desert, California -
$129.87
Greens Roller:
2008 Salsco 9067 - gas
, Sarasota, Florida -
$7,900.00
Topdresser:
2000 Turfco CR-10 Material Handler
, Sarasota, Florida -
$10,400.00
more for sale »»
Latest from the blogs...

RANDY WILSON: Here at the 'Rock
"Golf has changed.  The ball is different.  It stays in the air much longer than ever before.  Grooming standards have changed.  Golfer expectations have changed.   The golfer's equipment is highly..."

Read more →


DAVE WILBER: The Turfgrass Zealot
""Have you lost your f**king mind?" The voice said as it roared out of the office. I was 5 minutes early for my meeting with Superintendent Z. It was clear that something was wrong. "Well, answer me..."

Read more →


FRANK ROSSI: Frankly Speaking
"Low and slow is an excellent strategy for cooking meats that need time to tenderize. I'm sure the Maestro has a good recipe to insert here. Low and slow also describes the season we have had to date with low temperatures that are keeping..."

Read more →


PAUL MacCORMACK:
The Mindful Superintendent
"Okay, now that you have a few more holes in your vocabulary because of last weeks post (Speak No Evil), its time we start to talk about filling the voids. It doesn't take a whole lot of effort... j..."

Read more →
Welcome New Members
Chris Miranda, , Sharon, MA
Nelson Caron_5253, The Ford Plantation Golf Club, Richmond Hill, GA
Pam Boettger, ,
Jim Wyffels, Spirit Hollow GC, Burlington, IA
Victoria Smith, Shaker Hills Country Club, Harvard, MA
Reagan Hobbs, The Golf Club at Summerbrooke, Tallahassee, FL
Mark Figurella_318, Barrington Golf Club, Aurora, OH,USA
Rudy Trevino, City of Las Cruces Parks & Recreation, Las Cruces, New Mexico, USA
Sean Anderson, Card Sound Golf Club, Key Largo
Michael Posey, Hoover Country Club, Birmingham, Alabama
QUOTABLE:
"You only lose energy when life becomes dull in your mind. You don't have to be tired and bored. Get interested in something. Get absolutely enthralled in something. Throw yourself into it with abandon..."


— Norman Vincent Peale