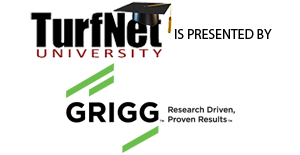 LOPA Water Systems

posted Yesterday, 09:09 AM by Chris Tritabaugh

"I have been given some information on the LOPA water conditioning system. They do not have a website, only an informational brochure.   The sy..."

Embark Discontinued?

posted Oct 19 2014 by Michael Blackwood

"Hearing a lot of scuttle-butt about PBI Gordon dropping Embark…??? Any thoughts out there? Anyone think it will get picked up by another comp..."

converting toro 3100 to rotary decks

posted Oct 18 2014 by John Overby

"looking for a used 3500 with a bad engine and frame would like to convert our 3100 to a rotary "
Welcome New Members
Christopher Hetrick

Sleepy Hollow Golf Course, Clyde, OH

Todd Huslig

Sandia Golf Club, Albuquerque, NM

Kenneth Brunermer

Montour Heights C. C., Coraopolis PA

Andrew Morrissette

Brookhaven Country Club, Dallas, TX

Sean Charles

Round Hill Club, Greenwich, CT

Roberto Santiago

Silvermine Golf Club, CT

Jeramie Gossman

Southview Country Club, West St. Paul, MN

Andrew Saulnier

Clare Golf and Country Club, Comeauville, Nova Scotia, Canada

Pat Shaw

The Bull, located at Pinehurst Farms, Sheboygan Falls, WI

Corey Underhill

Palos Verdes Golf Club, Palos Verdes Estates, CA
QUOTABLE:
"Pleasure in the job puts perfection in the work."


— Aristotle
Welcome to TurfNet.com