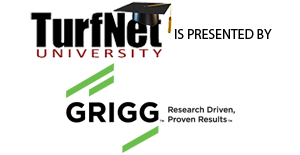 What are you doing to control geese?

posted Today, 06:31 AM by John Reitman

"This Minnesota town opens hunting season on the golf course.     "

Leaky pilots on Toro 855's

posted Sep 19 2014 by Tony Gustaitis, CGCS

"Has anyone experienced any problems with pilot's leaking on newer (2 to 4 years old) Toro 855's. We would have heads that looked like they were wee..."

Replacing Toro Grounds Master 1000 engine

posted Sep 18 2014 by Jeff Sweet

"We have a 15 year old Toro Grounds Master 1000 with the Kawasaki FD620D engine. The engine puked and having a hard time locating a replacement onli..."
Welcome New Members
Dale Kuehner

7 Springs Golf Course, Elizabeth, PA

Elliott Lewis

High Mt GC, Franklin Lakes, NJ

Tom Higgins

Jumping Brook Country Club, Neptune, NJ

A Steven Willingham

Grand Ridge Golf Club, Luling, La

Craig Houseknecht

MTE Turf Equipment Solutions, Tewksbury, MA

Brandon Popp

Minnesota National Golf Course, McGregor, Mn

Carol Howe

Shell Point Golf Club, Fort Myers, FL

J Rehr

Forsyth Country Club, Winston-Salem NC

Andrew Engelbrecht

Rotonda Golf & CC, Rotonda West, FL

Thomas Cleveland

Pembroke Pines Country Club, Pembroke NH
QUOTABLE:
"The most useless day is that in which we have not laughed..."


— Charles Field
Welcome to TurfNet.com