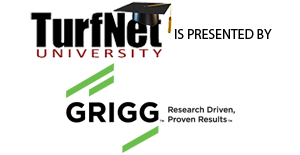 Irrigation Water Use History

posted Dec 19 2014 by Sam Reznicek

"In the last few weeks I finished totaling up and analyzing my irrigation water use for 2014.  I have been at this facility for 4 years now, an..."

Equipment Lease/Purchase

posted Dec 19 2014 by Jon Balch

"Hi everyone, my name is Jon Balch and I am the new equipment manager for Saratoga Lake Golf Club.  I have read so many threads on Turfnet and..."

Digital Scale

posted Dec 18 2014 by Stanley Heidinger

"We are currently in the market to replace our scale for measuring fertilizer, fertilizer spreader calibration, etc. Does anyone have a recommendati..."
The Golf Course Superintendent: The profession that makes golf playable (2:52)
Hector's Rewind: Shop Floor Prep and Paint (3:27)
Kevin Ross: Easy slideshow app (7:16)
Check out the Toro Video of the Month here »
Welcome New Members
kevin scanlon

Olde Homestead Golf Club, New Tripoli PA

Rick Reed

Arboretum Club, Buffalo Grove, IL

Randy Booker

Otter Creek Golf Club, Otterville, Ontario, Canada

Greg Evans MG

Ealing Golf Club, Greenford, UK

Matthew James

Old Elm Club, Highland Park, Illinois

David Swift

Minnehaha Country Club, Sioux Falls, SD

Jason Miller

Blessings Golf Club, Fayetteville, AR

Jeremy Adkins

Angel Park Golf Club / OB Sports, Las Vegas, NV

Noah Gesslr

The Golf Club at Dove Mountain, Marana, AZ

Gene Contino

Belle Glade Country Club, The Villages
QUOTABLE:
"A handful of patience is worth more than a bushel of brains."


— Dutch proverb
Welcome to TurfNet.com