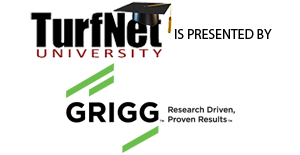 Briggs V-Twin rebuild tips

posted Yesterday, 10:47 PM by Sam Reznicek

"After having a Briggs V-Twin out of a 2007 Sandpro snap a connecting rod this summer, I am just getting around to rebuilding the engine.  It i..."

Green and/or tee construction

posted Yesterday, 06:53 PM by Dan Mausolf

"For those that have built or rebuilt greens or tees, which method did you use and why? USGA,mix only, true push-up? Thanks for input. I'm looking a..."

Fleet Management and Tracking

posted Yesterday, 03:45 PM by Michael Stachowicz

"Can anyone point me into the direction of a GPS based Fleet Management System?  I have look at Toro's system, and while it looks outstanding,..."
Randy Wilson: The Green Whisperer 2015 (2:36)
Rewind: Cooking with the Maestro... The Maestro's Meatballs (15:56)
Randy Wilson: Sharpening Chainsaws the Rockbottum Way (3:10)
Check out the Toro Video of the Month here »
Welcome New Members
Chris Erickson_8875

Shadow Hawk Golf Club, Richmond, TX

Nicholas Lubold

Overbrook Golf Club, United States

Leo Gottgens

Columbia Country Club, Chevy Chase, MD

Mark Barton

Twin Lakes Golf Association, Mountain Home,AR

Sean Hoolehan

Wildhorse Resort & Casino, Pendleton, OR

Scott Austin

Myakka Pines Golf Club, Englewood, FL

David Hutchinson

Congressional Country Club, Bethesda, Maryland

Bill Townsend

Oakfield Golf Club, Nova Scotia

Kevin Moores

Oakfield Golf and Country Club, Enfield, Nova Scotia

William Cygan

Winged Foot Golf Club, Mamaroneck, NY
QUOTABLE:
"Character is like the foundation of a house; it lies beneath the surface and everything else rests upon it."


— Unknown
Welcome to TurfNet.com