CHECK OUT OUR GIS SHOW COVERAGE BLOG! >>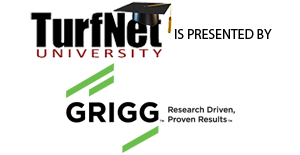 Job Announcement That Was Easy to Miss

posted Yesterday, 01:48 PM by Michael Stachowicz

"Posted today was the Turf Manager for Arlington Cemetery Position.  You can find it here: https://www.usajobs....tails/396345300   This is a pretty cool job. It would be good for a t..."

Labor Tracking/Digital Job Board.

posted Yesterday, 10:34 AM by Scott Pavalko

"Does anyone have experience using the ASB taskTracker or Ground2Control systems.  I am looking for something primarily for labor tracking however the full capability of Ground2Control intrigue..."

Leaning Range Flagsticks

posted Yesterday, 08:11 AM by Corey Haney

"Anyone have a fool proof method of getting the range flagstick to stay in position?  Seems like the range pickers do a fine job of hitting or nudging them which loosens the cup and the flagsti..."
Randy Wilson: Brilliant Career Advice (2:05)
Scott Rettman: Easy, Waterproof Irrigation Map Book (1:30)
Kevin Ross: 3 Tips to Upgrade Your Office Efficiency (5:33)
Check out the Toro Video of the Month here »
Welcome New Members
Dan Vetere

Walpole Country Club, Walpole MA

Matthew Stevens

The Cliffs Valley, Travelers Rest, SC

Mike Hawley

Lake view C.C, North East Pa

John Rutter

Bedford Hills Golf Club, Temperance, MI

Rob Roy

The River Club, Suwanee, GA

Bill Ahlstedt

Deerpath Golf Course, Lake Forest, IL

Jacob Olsen

Desert Canyon Golf Course, Mountain Home, ID

Thomas Zabel

Lake of Isles, North Stonington, CT

Justin Dorman

Roxiticus Golf Club, Mendham, NJ,

Steve Datwyler

The Club at Ravenna, Littleton, CO
QUOTABLE:
"Life doesn't come with an Instruction Book; that's why we have fathers."


— H. Jackson Browne, Jr.
Welcome to TurfNet.com