NOMINATIONS ARE OPEN FOR TECHNICIAN OF THE YEAR >>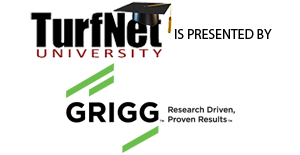 any updates on the 5410 cut issues?

posted Apr 16 2015 by Jeff Moore

"just seeing if anyone has come up with any solutions to the double cut lines being seen on these units?? "

7316 coring tines

posted Apr 15 2015 by Mark Perry

"Hey, Anyone have any suggestions for coring tines for the Verti-drain 7316? Want to hit some fairways this summer and wonder what people may have had some success with. Don't need to go realy deep,..."

GPS Mapping

posted Apr 15 2015 by Cory Brown

"I am interested in GPS mapping our drainage system following an upcoming drainage project and was wondering if anyone has completed this kind of work in-house.  I could of course hire someone..."
Growing the Game: Foot Golf (2:57)
Hector's Shop: Turn your overhead hoist into a track dolly (2:54)
Growing the Game: Wine & Golf (4:38)
Check out the Toro Video of the Month here »
Welcome New Members
Jason Hendrick

meadowbrook golf course, wyoming, RI

Jeff Fjosne

Perham Lakeside Golf Club, Perham

James Johnson

Railwood Golf Club, Holts Summit, MO

Michael Moyer

Bear Trap Dunes Golf Club, Ocean View, DE

Eric Conley

NCR country club, Kettering, Ohio

Dick Roels

Deere and Company, Moline, IL

Dave Ellison

Newark Country Club, Newark, Delaware

Jim Harris

Green Pride Co, Washington, IL

Ray Gowin

Windy Acres Golf Course, New Bloomington, OH

Michael MacGillivray

BAYVIEW Golf and Country Club, Thornhill, Ontario
QUOTABLE:
"To handle yourself, use your head; to handle others, use your heart."


— Donald Laird
Welcome to TurfNet.com