From the TurfNet.com Newsroom:more news »»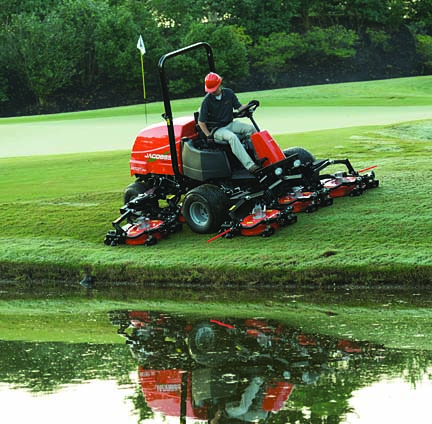 Powered by a 65.2 horsepower Kubota turbo-charged diesel engine, the AR722T is designed for use on intermediate rough cut, green and tee surrounds and sports and recreation fields.
Read story →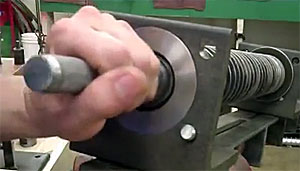 New kit securely holds cutting unit rollers without damage; includes tools for removal and replacement of bearings, races and seals.
Read story →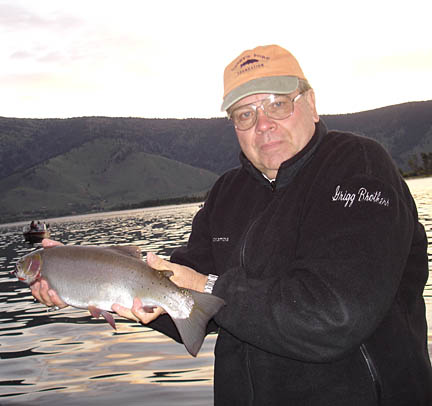 Gary Grigg, CGCS, who has been a superintendent, consultant, association president and the face of a fertilizer company that bears his name, will retire at year's end.
Read story →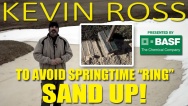 Kevin Ross: To Avoid Ring-Around-The-Bunker, SAND UP! (2:28)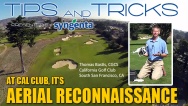 Thomas Bastis, CGCS: Aerial Reconnaissance (3:22)
Matt Crowther, CGCS: Cheap (free) Dragging Solution (1:18)
Upcoming Webinars

more webinars »»
Recent Topics in The Forum **
Fast Food Workers Strike


posted Today, 01:57 PM by Jim Schmid




"Fast food workers are striking for higher wages ($15/hour).  California minimum wage will rise to $10 per hour by 2016.  Is anyone consid..."

Foot Golf


posted Yesterday, 08:58 PM by Clay Putnam, CGCS




"Was introduced to this concept today by a golf pro chap. Sounds crazy but after some thought, watching the video, and a conversation with my teenag..."

Diamond K 0-0-50


posted Yesterday, 03:47 PM by Thomas DeKoning




"I have been using Green Flo 0-0-25 as a K source with my foliar spray every 2weeks.  4oz rate supplies the greens with .14#K/M.  I am con..."
**Members Only
Marketplace: For Sale

Greens Roller:
2005 Jacobson Fairway/Rough LF 3800
, chandler, Arizona -
$5,000.00

Miscellaneous:
Grouser 1300
, Summit, New Jersey -
$3,000.00

Triplex Greensmower:
1996 Toro Greensmaster 3100
, Mount Laurel, New Jersey -
$1,000.00
more for sale »»
Latest from the blogs...

RANDY WILSON: Here at the 'Rock
"Momma has a standard method for dealing with NTV events.  (Nocturnal Teenage Vandalism)  I've never figured out how her method works, but I do know it dates back to her military service. Momma was..."

Read more →


DAVE WILBER: The Turfgrass Zealot
" When we Turfheads are turned out into the pastures of the real world, all kinds of interesting things happen. I hear the stories all the time. Chiefly, how, if X, Y or Z business would be run like..."

Read more →


FRANK ROSSI: Frankly Speaking
"The pathology papers are among the most popular at these meetings each year and this year was no exception. As I penned on Day One the the potassium effects on anthracnose was a highlight and it continued with an excellent presentation b..."

Read more →


PAUL MacCORMACK:
The Mindful Superintendent
"I was fortunate enough to take a few days off last week and take a fall trip with my extended family. This trip has grown into an annual family ritual that we all enjoy. This years edition took to..."

Read more →


MATT LEVERICH:
Career & Technology Interchange
"Recently a thread in the Forum was started relating to its use, and I offered some advice on mobile devices. I really enjoy viewing TurfNet from my iPhone due to the mobile version o..."

Read more →


PETER McCORMICK:
View from the Cheap Seats
"Another nugget from the archives... A discussion took place in the TurfNet.com Forum this past month about interns and their university-imbibed book knowledge but lack of any semblan..."

Read more →
Welcome New Members
Robert Kelly, Orchard Park Country Club, Orchard Park, NY
Scott Steinfeldt_269, The Chanticleer Foundation, Wayne, PA
Ben Exline, Eaglewood Resort, Itasca, IL
Jared Viarengo, Applebrook Golf Club, Malvern, PA
Julia Springsteen, Pheasant Hill Country Club, Owego, NY
Pete Misilewich, Colonial Springs, East Farmingdale, NY
Stephen Locke, Colonial Springs Golf Course, East Farmingdale, NY
Larry G. "Goose" Goostree, Temple Hills C.C, Franklin TN 37069
Timothy Meyer, Beacon Hill Country Club, Atlantic Highlands, NJ
Eric Materkowski, St Clair Country Club , Upper St. Clair, PA
QUOTABLE:
"You can't stop the waves, but you can learn to surf."


— unknown