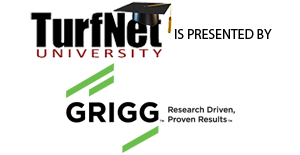 Turf Fuel

posted Yesterday, 12:20 PM by Nathan Jordan

"What is the origin of the Turf Fuel product line? Several posts on Twitter piqued my interest. I reviewed the company's website and the information..."

Fescue options

posted Aug 28 2014 by Dan Mulder

"Looking at options of the many fescue blends on the market to seed into some no mow areas and came across Aurora Gold. Any opinions from..."

Workman 3200 hydraulic pump

posted Aug 28 2014 by Peter Gorman

"Looking to replace the hydraulic pump on our 1995 Toro Workman 3200.  Looking to see if there are used or reconditioned parts available. "
Welcome New Members
J Rehr

Forsyth Country Club, Winston-Salem NC

Andrew Engelbrecht

Rotonda Golf & CC, Rotonda West, FL

Thomas Cleveland

Pembroke Pines Country Club, Pembroke NH

Asa High

Adena Golf & Country Club, Ocala, FL

Dave McDonald

Merion Golf Club, Ardmore, PA

Howard Horne

East LAke Golf Club, Atlanta Ga.

Will Heffernan

Battle Creek Golf Club, Broken Arrow, Oklahoma

Christopher Bennett

Fountaingrove Golf and Athletic Club, Santa Rosa, CA

Chuck Eberle

Windstar on Naples Bay, Naples FL

Stephen R. Tucker

Tranquilo Golf Club @ Four Seasons Orlando, Lake Buena Vista, FL
QUOTABLE:
"If you can?t be a good example, then you?ll just have to be a horrible warning..."


— Catherine Aird
Welcome to TurfNet.com