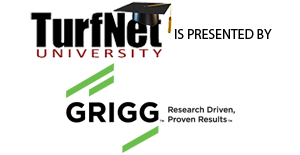 tractor/backhoe attachment

posted Yesterday, 09:30 PM by Mark Perry

"Hey Turfnetters,   Just wondering if any of you have had success with regards to backhoe attachments for a tractor? Going to be in t..."

Greens Mower Brushes

posted Yesterday, 11:11 AM by Doug Larson

"I know brushing is nothing new, but it seems to have made a comeback on pure bent stands. I'm considering buying out-front brushes f..."

Dominican assistant looking for USA job

posted Yesterday, 09:37 AM by Peter McCormick

"I received the attached resume from Robert David Bonilla, currently assistant supt on the Teeth of the Dog course at Casa de Campo in the Dominican..."
Hector's Shop: Spin Grinding 101 on a Foley ACCU-Master 652 (6:22)
2012 Rewind: Kevin Clunis, CGCS | Career Reflections (3:49)
Randy Wilson: The Green Whisperer 2015 (2:36)
Check out the Toro Video of the Month here »
Welcome New Members
Jed Fedor

The Cliffs at Keowee Springs, Six Mile, SC

steve anderson_6302

invernesss club, toledo, ohio

Chris Erickson

Shadow Hawk Golf Club, Richmond, TX

Nicholas Lubold

Overbrook Golf Club, United States

Leo Gottgens

Columbia Country Club, Chevy Chase, MD

Mark Barton

Twin Lakes Golf Association, Mountain Home,AR

Sean Hoolehan

Wildhorse Resort & Casino, Pendleton, OR

Scott Austin

Myakka Pines Golf Club, Englewood, FL

David Hutchinson

Congressional Country Club, Bethesda, Maryland

Bill Townsend

Oakfield Golf Club, Nova Scotia
QUOTABLE:
"The warmth of a friend's presence brings joy to our hearts, sunlight to our souls and pleasure to all of life..."


— Unknown
Welcome to TurfNet.com