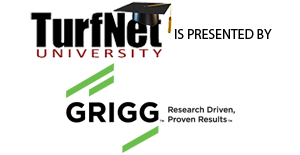 Foot Golf

posted Today, 06:22 PM by Dan Kaar

"This season the course we manage got into foot golf.  DISCLAIMER - I do not own, receive revenue, or have any commercial interest in foot golf..."

Core Collectors

posted Today, 01:08 PM by Bob Wagner

"After yet another frustrating Core-Harvester clean up, I'm looking to ditch that thing.  Just too many ruts and tire marks, scuffing of the tu..."

You can never be too safe when working with a chainsaw

posted Yesterday, 06:17 AM by John Reitman

"(CNN) -- Greg Norman says he is lucky to still have his left hand after a chainsaw accident.   The famed Australian golfer, who won two m..."
Welcome New Members
Dale Kuehner

7 Springs Golf Course, Elizabeth, PA

Elliott Lewis

High Mt GC, Franklin Lakes, NJ

Tom Higgins

Jumping Brook Country Club, Neptune, NJ

A Steven Willingham

Grand Ridge Golf Club, Luling, La

Craig Houseknecht

MTE Turf Equipment Solutions, Tewksbury, MA

Brandon Popp

Minnesota National Golf Course, McGregor, Mn

Carol Howe

Shell Point Golf Club, Fort Myers, FL

J Rehr

Forsyth Country Club, Winston-Salem NC

Andrew Engelbrecht

Rotonda Golf & CC, Rotonda West, FL

Thomas Cleveland

Pembroke Pines Country Club, Pembroke NH
QUOTABLE:
"To do without some of the things you want is an indispensible part of happiness..."


— Bertrand Russell
Welcome to TurfNet.com