Great prizes up for grabs: Show us how you practice SMART WATER MANAGEMENT! >>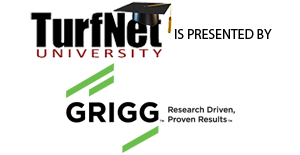 Do I need a computer on my fairway mower?

posted Yesterday, 01:07 PM by David Brandenburg, CGCS

"As I enter my 31st year in turf and 18th as a dual role Super/GM I see the price of equipment as a major problem for the average golf course. It is hard to keep up with any kind of sensible replace..."

Video Service

posted Apr 23 2015 by Hector Velazquez

"I have a question.   I was wondering if there is a demand out there for this type of service (link below).    With the increase in membership at Walnut Creek Country Club, the board..."

Let's Support Hector's Tour

posted Apr 22 2015 by Roland McPhearson

"Ok gents, Hector is about to enter uncharted waters. He set's out on tour next week and we should give him a boost to get going and support to keep him going all year. I value his videos and presen..."
Kevin Ross: Public Service Announcement (2:27)
Chuck Barber: Convert Surplus Machine into a Fairway Roller (2:09)
Growing the Game: Foot Golf (2:57)
Check out the Toro Video of the Month here »
Welcome New Members
Timothy Haines

Mountain Meadows Golf Course/AGC, Pomona, CA

Patrick Janison

Blue Ridge Trail Golf Club, Mountaintop PA 18707

Jason Hendrick

meadowbrook golf course, wyoming, RI

Jeff Fjosne

Perham Lakeside Golf Club, Perham

James Johnson

Railwood Golf Club, Holts Summit, MO

Michael Moyer

Bear Trap Dunes Golf Club, Ocean View, DE

Eric Conley

NCR country club, Kettering, Ohio

Stephen

Korineum Golf Club, Cyprus

Dick Roels

Deere and Company, Moline, IL

Dave Ellison

Newark Country Club, Newark, Delaware
QUOTABLE:
"Don't let yesterday use up too much of today..."


— Erma Phillips
Welcome to TurfNet.com