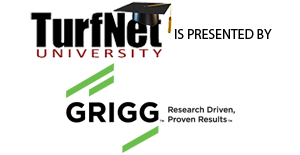 Embark T&O vs Embark 2S

posted Oct 28 2014 by Trevor Burlingame

"As a newbie to Embark use, what is the difference between the T&O and the 2S, other than price and the fact that 2S is being discontinued. "

vertical turbine rebuild or replace

posted Oct 28 2014 by Sam Reznicek

"My irrigation pumpstation was installed in 1995 and as far as I can gather has never been removed from the wet well for any type of maintenance or..."

Primo with snow mold apps

posted Oct 27 2014 by Andrew Hardy

"I used to apply Primo in conjunction with my snow mold apps for a few years and stopped after ice damage 2 winters in a row. Can anyone quantify if..."
Welcome New Members
Allen Turner

Lakewood Country Club, Rockville,MD

Shaune Achurch

East Lake Golf Club, Atlanta

Nikk Dickerson

Owatonna Country Club, Owatonna, MN

Brian Edwards

Color Burst Landscapes, Brentwood

Joseph Eric Greytok

None, Chico Ca

Christopher Hetrick

Sleepy Hollow Golf Course, Clyde, OH

Todd Huslig

Sandia Golf Club, Albuquerque, NM

Kenneth Brunermer

Montour Heights C. C., Coraopolis PA

Andrew Morrissette

Brookhaven Country Club, Dallas, TX

Sean Charles

Round Hill Club, Greenwich, CT
QUOTABLE:
"Laughing at our mistakes can lengthen our own life. Laughing at someone else's can shorten it."


— Cullen Hightower
Welcome to TurfNet.com