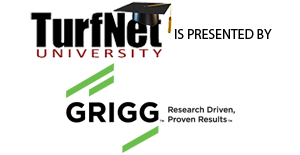 Toro 4100d overheating

posted Oct 24 2014 by Ben Rink

"Our 4100d has had a nagging overheating problem.  Today, it overheated in 30 minutes and the air temp is below 65 degrees.   My mechanic..."

Hector's Shop On Tour

posted Oct 23 2014 by Hector Velazquez

"Starting in May of 2015 Hector's Shop will be going on tour in the USA                      ..."

Phosphite products...what are you using?

posted Oct 22 2014 by Matthew Ponte

"K-Phite and Ele-max 0-28-26 are two products that have been recommended. Anyone using them or have a good article ranking these products? Thx "
Welcome New Members
Nikk Dickerson_4955

Owatonna Country Club, Owatonna, MN

Brian Edwards

Color Burst Landscapes, Brentwood

Joseph Eric Greytok

None, Chico Ca

Christopher Hetrick

Sleepy Hollow Golf Course, Clyde, OH

Todd Huslig

Sandia Golf Club, Albuquerque, NM

Kenneth Brunermer

Montour Heights C. C., Coraopolis PA

Andrew Morrissette

Brookhaven Country Club, Dallas, TX

Sean Charles

Round Hill Club, Greenwich, CT

Roberto Santiago

Silvermine Golf Club, CT

Jeramie Gossman

Southview Country Club, West St. Paul, MN
QUOTABLE:
"Don't judge each day by the harvest you reap, but by the seeds you plant."


— Robert Louis Stevenson
Welcome to TurfNet.com