From the TurfNet.com Newsroom:more news »»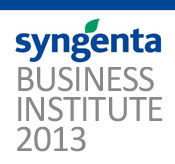 The fifth annual Syngenta Business Institute is taking place this week in Wake Forest, North Carolina, and TurfNet is there.  Ralph Kepple CGCS, Eric Frazier and Rob Williams will be blogging for us from the event.
Read story →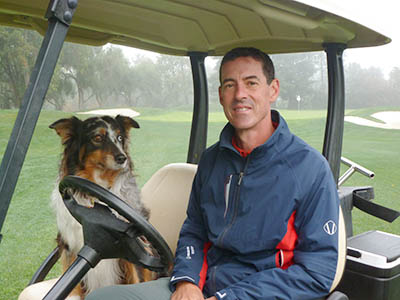 When making decisions to maintain the golf course at La Rinconada Country Club, Kevin Breen looks at the layout through the eyes of a golfer.
Read story →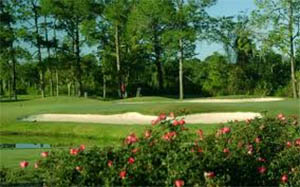 Former superintendent and golf course architect Lloyd Clifton Sr. designed nearly two-dozen courses in Florida and throughout the Southeast.
Read story →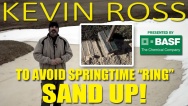 Kevin Ross: To Avoid Ring-Around-The-Bunker, SAND UP! (2:28)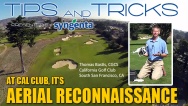 Thomas Bastis, CGCS: Aerial Reconnaissance (3:22)
Matt Crowther, CGCS: Cheap (free) Dragging Solution (1:18)
Upcoming Webinars

more webinars »»
Recent Topics in The Forum **
Quality of Cut Week webcast series


posted Today, 08:01 PM by Peter McCormick




"  Folks, registration is now open for next week's Quality of Cut Week webcast series. We have an outstanding lineup of presenters (seven sess..."

Project Runway


posted Today, 06:13 PM by Hector Velazquez




"Today we finally finished our project in the cold storage area where we keep our utility vehicle's and greens mower.   Updated, lighting, fres..."

Hydrexx vs. Umaxx/Uflexx


posted Today, 01:46 PM by Michael Blackwood




"Seasons Greetings to all,    I am looking to see if anyone has done a cost analysis of using a Hydrexx/Urea mix vs. just buying the Umaxx..."
**Members Only
Marketplace: For Sale

Utility Vehicle:
Various Club Car Carry All 1 & 2
, York, Pennsylvania -
$1,000.00

Walk Greensmower:
John Deere 220A
, Swainton, New Jersey -
$0.00

Utility Vehicle:
John Deere Gator 4x2
, Swainton, New Jersey -
$0.00
more for sale »»
Latest from the blogs...

RANDY WILSON: Here at the 'Rock
"The Powers-That-Be in Golf do not want you to see this video.   We stumbled across this film while preparing to celebrate the anniversary of the date TurfNet first told us to shoot a video.  The da..."

Read more →


DAVE WILBER: The Turfgrass Zealot
"I'm pretty sure that the whole "what do you do in the winter?" thing has pretty much been beaten to death in the popular turfgrass press. After all, pretty much everyone knows that you spend your w..."

Read more →


FRANK ROSSI: Frankly Speaking
"The pathology papers are among the most popular at these meetings each year and this year was no exception. As I penned on Day One the the potassium effects on anthracnose was a highlight and it continued with an excellent presentation b..."

Read more →


PAUL MacCORMACK:
The Mindful Superintendent
"I was fortunate enough to take a few days off last week and take a fall trip with my extended family. This trip has grown into an annual family ritual that we all enjoy. This years edition took to..."

Read more →


MATT LEVERICH:
Career & Technology Interchange
"Recently a thread in the Forum was started relating to its use, and I offered some advice on mobile devices. I really enjoy viewing TurfNet from my iPhone due to the mobile version o..."

Read more →


PETER McCORMICK:
View from the Cheap Seats
"Another nugget from the archives... A discussion took place in the TurfNet.com Forum this past month about interns and their university-imbibed book knowledge but lack of any semblan..."

Read more →
Welcome New Members
Morgan McCauley, , Truckee, Ca
Kip Tyler, Salem Country Club, 133 Forest St, Peabody, MA 01960
Chad Prest, The Cliffs at Keowee Vineyards, Sunset, SC
James Jackson, Valley@Eastport Golf Club, Longs SC
Tyler Wesseldyk, Nassau Country Club, Glen Cove, NY
Robert Kelly, Orchard Park Country Club, Orchard Park, NY
Scott Steinfeldt_269, The Chanticleer Foundation, Wayne, PA
Ben Exline, Eaglewood Resort, Itasca, IL
Jared Viarengo, Applebrook Golf Club, Malvern, PA
Julia Springsteen, Pheasant Hill Country Club, Owego, NY
QUOTABLE:
"We have a choice: to plow new ground or let the weeds grow."


— Jonathan Westover