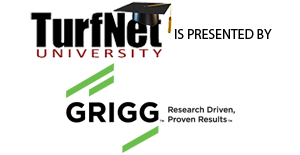 Dogs

posted May 21 2015 by Chuck Barber

"Gentlemen:   Maybe the dog question should be in 'business/personnel' but what type of dog do you have? I am looking to get back in to dog ownership after my change in home ownership status (w..."

Vandalia Rental, Dayton OH

posted May 20 2015 by Kevin Dugger

"Looking for a little insight on Vandalia Rentals in Dayton Ohio.  We are looking to make a rather substantial purchase from them and would just like to find out any info we could on them..."

Flat Drain Pipe

posted May 18 2015 by Trevor Burlingame

"Anyone with any experience with it?  Application would be for fairways.   Thanks in advance. "
Tips & Tricks: Quick-Convert a Utility Cart into a Golf Bag Shuttle (1:14)
Kevin Ross: Quick Sprinkler ID aids irrigation management (4:04)
Blower Modification at French Lick (1:12)
Check out the Toro Video of the Month here »
Welcome New Members
Rob Giampietro

Bull's Bridge Golf Club, S Kent, CT 06785

Keith Wood

Quail Hollow Club, Charlotte, NC

Tom Howard

Reynolds Plantation, Greensboro, GA

Doug Brooks

Castle pines golf club, Castle rock Colorado 80108

Michael Berning

Maplecrest Country Club, Goshen, IN, USA

Brian Velasquez

Rotolo Consultants Inc., Slidell, Louisiana

Frank Carino

Central Turf & Irrigation Supply Inc, Elmsford, NY

Timothy Haines

Mountain Meadows Golf Course/AGC, Pomona, CA

Patrick Janison

Blue Ridge Trail Golf Club, Mountaintop PA 18707

Andre Chojnowski

Silver Spring Country Club, Ridgefield CT
QUOTABLE:
"That it will never come again is what makes life so sweet..."


— Emily Dickinson
Welcome to TurfNet.com