NOMINATIONS ARE OPEN FOR TECHNICIAN OF THE YEAR >>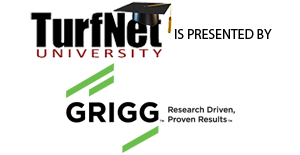 Trimmer / Tool rack for utility vehicle?

posted Yesterday, 01:21 PM by Jim Schmid

"We are about to build some new trimmer racks for utility vehicles, I've seen several of them, but wanted to see if there are any better options that I'm missing out on.  Does anybody have any..."

Spotting Oil Leaks

posted Mar 28 2015 by Nic Hodnefield

"Does anyone have any tricks for spotting oil leaks on turf more easily?  Something in the oil?  Glasses?  A combination of the two? "

Forest Management Plan

posted Mar 28 2015 by Dan Mausolf

"has anyone embarked on a forest management for the golf course? I'd love to see it or a template anyone does. Thanks! "
Hector's Shop: Hector's First GIS (4:35)
Kevin Ross in the Kitchen: Slow-Cooked Flatiron Steak (5:21)
Growing the Game: First Green Field Trip (3:32)
Check out the Toro Video of the Month here »
Welcome New Members
Jordan Hill

Riverstone Golf and Country Club, Brampton, Ontario, Canada

Nick Smith

Wood Ranch Golf Club, Simi Valley, CA

William Parr

Country Club of the Poconos, Marshalls Creek, Pa

Paul Culclasure

Kilmarlic Golf Club, Powell's Point NC

Joe Chastenay

Essex Country Club, Essex Jct , VT

Scott Heron

The Toronto Hunt, Toronto, Ontario. Canada

Jon Vander Vliet

Lawn Wrangler, Millersville, MD

Doug Vanderlee

Penfield Country Club, Penfield, NY 14526

Donald D'Errico

Spring Valley Country Club, Sharon, MA 02067 USA

Keith Daury

Spring Valley Country Club, Sharon, MA 02067
QUOTABLE:
"The first step towards getting somewhere is to decide that you are not going to stay where you are."


— J. Pierpont Morgan
Welcome to TurfNet.com