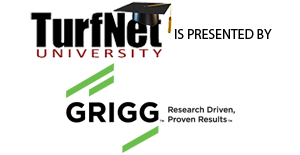 Volunteer Fire calls

posted Today, 10:12 AM by Thomas DeKoning

"Let me start by saying I completly support our local volunteer fire departments and the work they do to keep our communities safe.  That being..."

fuel can spills

posted Today, 09:29 AM by John Overby

" this has been a long time topic in which we all can understand  This time its about fuel cans. Since the blitz company was taken under b..."

Improving Cut in Wheel Tracks w/ Gangs

posted Yesterday, 09:04 PM by Nic Hodnefield

"Does anyone have any tips/tricks/gadgets that could help with cut quality in the tractor wheel tracks when pulling towed gangs?  We pull a 5 g..."
Welcome New Members
J Rehr

Forsyth Country Club, Winston-Salem NC

Andrew Engelbrecht

Rotonda Golf & CC, Rotonda West, FL

Thomas Cleveland

Pembroke Pines Country Club, Pembroke NH

Asa High

Adena Golf & Country Club, Ocala, FL

Dave McDonald

Merion Golf Club, Ardmore, PA

Howard Horne

East LAke Golf Club, Atlanta Ga.

Will Heffernan

Battle Creek Golf Club, Broken Arrow, Oklahoma

Christopher Bennett

Fountaingrove Golf and Athletic Club, Santa Rosa, CA

Chuck Eberle

Windstar on Naples Bay, Naples FL

Stephen R. Tucker

Tranquilo Golf Club @ Four Seasons Orlando, Lake Buena Vista, FL
QUOTABLE:
"I don't know why we are here, but I'm pretty sure it has something to do with enjoying ourselves..."


— Ludwig Wittgenstein
Welcome to TurfNet.com