Posted 18 October 2015 · 3,036 views
The last day of the TurfNet Members' Trip 2015 (for those not extending) kicked off with a 9-hole scramble match at the Ballymascanlon Hotel and Golf Course, the only parkland course on the trip this year.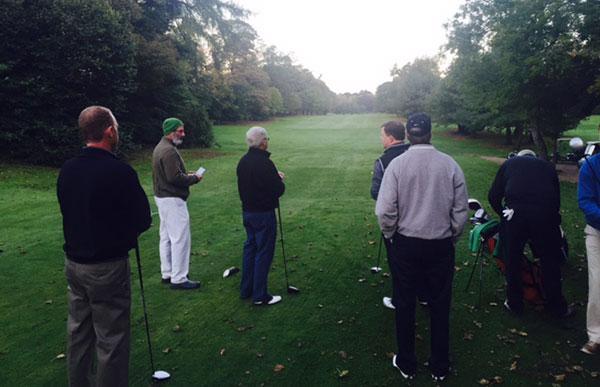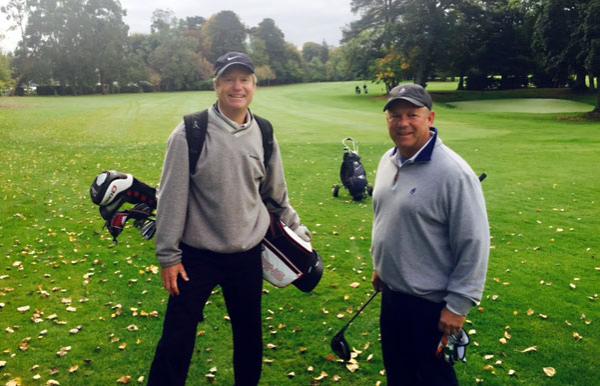 John Gall and John Gosselin are all smiles as the trip winds down on Saturday.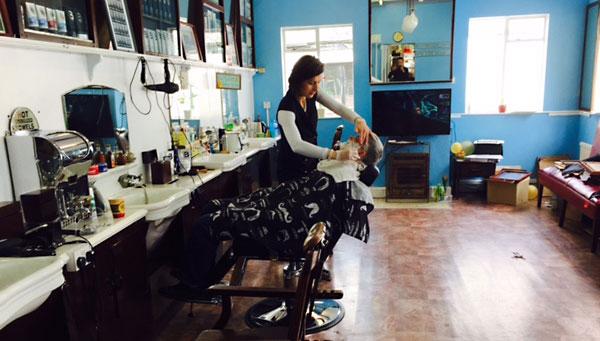 Before the round, trip organizer and Mr. Irish, Jon Kiger, snuck away to 100-year old Lawless Barbers in Dundalk for a hot towel shave. Nice.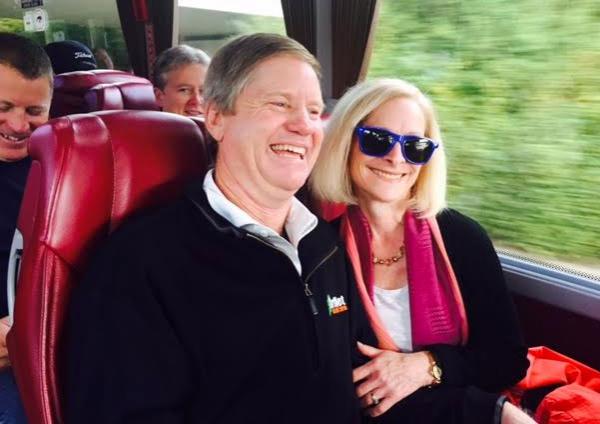 Among the swag for trip attendees were some very stylin' shades from sponsor Aquatrols. Maureen Gall sported them on the trip to the Guinness Storehouse, with hubby John Gall.
No visit to Dublin is complete without a trip to the Guinness brewery at St. James Gate.  The Storehouse covers seven floors surrounding a glass atrium shaped in the form of a pint of Guinness. The ground floor introduces the beer's four ingredients (water, barley, hops and yeast), and the brewery's founder, Arthur Guinness. Other floors feature the history of Guinness advertising and include an interactive exhibit on responsible drinking. The seventh floor houses the Gravity Bar with views of Dublin, and where a pint of Guinness can be enjoyed.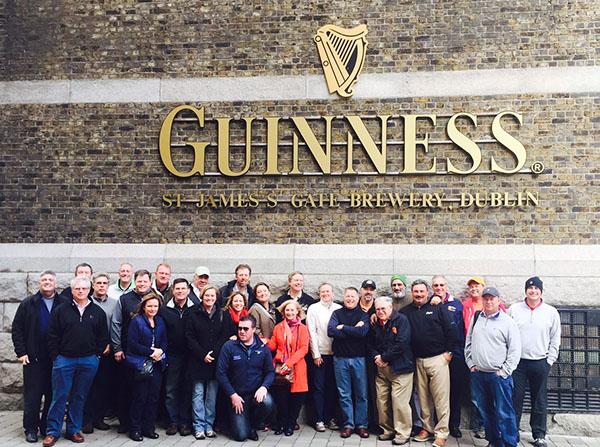 The TurfNet group at the start of the Guinness factory tour.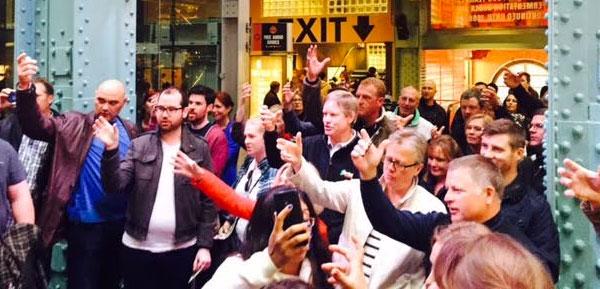 The tour starts with instruction in the classic Irish toast, Slainte'.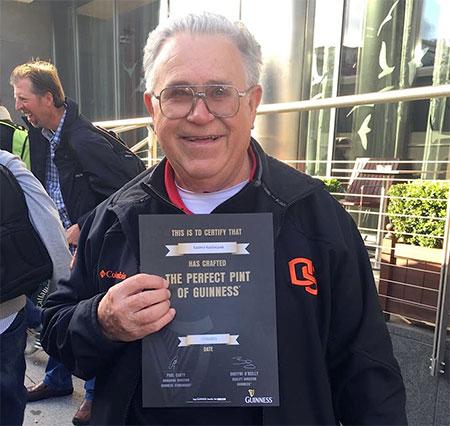 The tour includes hands-on instruction in the art of crafting "The Perfect Pint of Guinness" (it's not as easy as it looks, as Guinness is nitrogen-infused and must be allowed time to settle before topping up). Here Kas Kachmarek, father of Joel and Mark, proudly displays his certificate of achievement in crafting the Perfect Pour.  Slainte', Kas!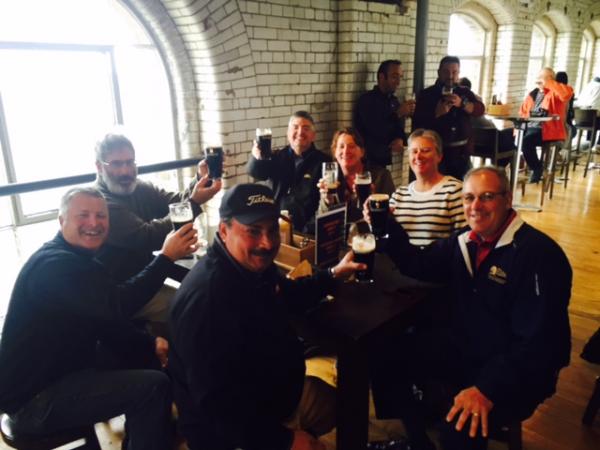 Enjoying a pint in the Gravity Bar.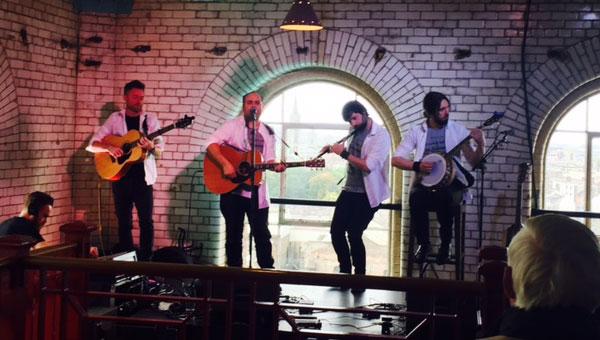 Traditional Irish music is never far away.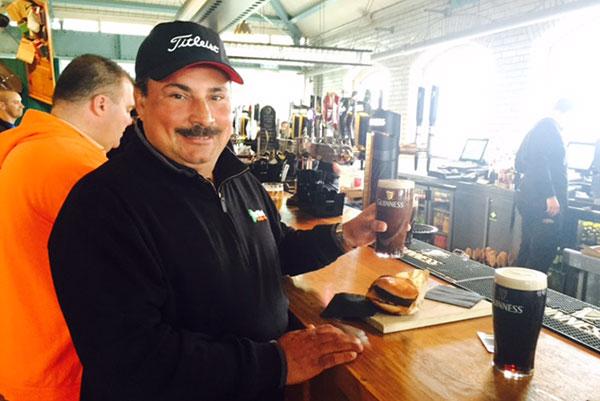 It could be argued that Jorge Croda, as a Mexican national working in Texas, was as far out of his element as anybody on the trip... but he was always with a smile, a kind word and a pint nearby.  It was great having him on the trip.