Posted 06 October 2016 · 25,380 views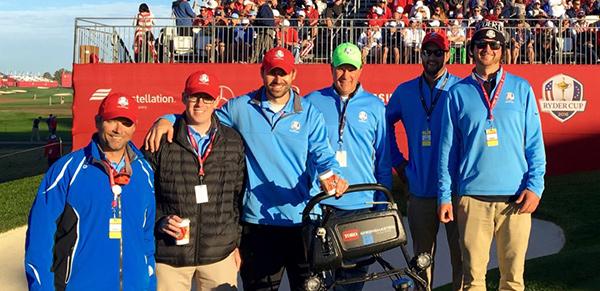 As my 2016 Ryder Cup duty comes to a close, it's nice to reflect back on my experiences. There are a few strong takeaways from the event for me. None of them have to do with any sort of agronomic stuff.
First, the welcome that superintendent Chris Tritabaugh gave to everyone at Monday's orientation was special. He introduced and acknowledged each member of his staff, every volunteer, and all of the industry affiliates (me).  As a TurfNet correspondent, this was the category I fit into for the first time in my career.  Not a volunteer, but still acknowledged. Thanks Chris! It made me feel good, instead of just "some guy" carrying camera equipment around all week.. It made everyone feel good. No question, this set a great tone for the week.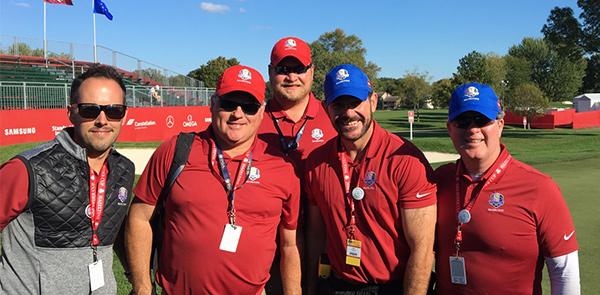 Another takeaway is how strangers can bond together so quickly for a common goal. After orientation on Monday, it took a mere day or two to create a very well-oiled machine. Many times I was out filming and thought it was like poetry-in-motion. Maybe it was because I was looking through a lens taking it all in, and not worrying about keeping my mow lines straight.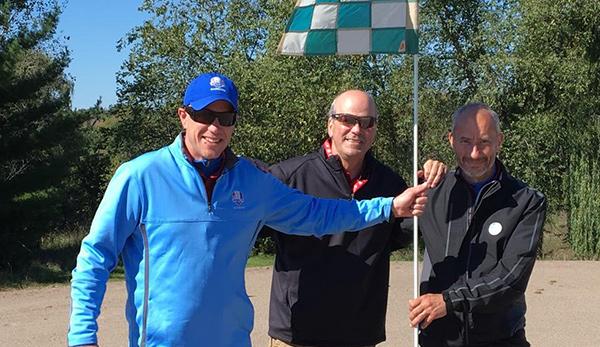 With my new friends from the Swedish Golf Federation...
In my case, I tried mostly not to get in the way. I tried to observe from a distance and not stick the camera in people's faces. It is hard to observe from a distance, when this industry is so welcoming and friendly. Granted, I probably knew half the volunteers in advance, but that still leaves the other half. I was floored by the number of the "other half" that introduced themselves and just started conversations about my ON COURSE videos, agronomics, Colorado... you name it. It all set in when it was time to leave and say our goodbyes. I remember shaking hands with so many people I didn't know before the start of the week. Special.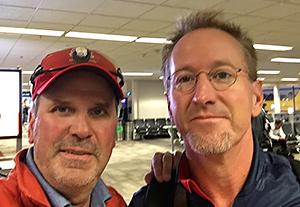 As I got to the airport on Monday morning, things quickly came full circle for me.  I bumped into David Duval from the Golf Channel, and one of the heroes from the 1999 Ryder Cup. When our conversation started, I mentioned the '99 Cup.  His tired facial expression instantly changed to a smile, grinning from ear to ear. I told him I was there in-person, inside the ropes when he made that arm-pumping walk around 14 green as the USA made that improbable comeback. I actually think we both relived that moment for a few seconds, as our conversation became quiet.
Although I had a fabulous time at Hazeltine -- thank you Chris Tritabaugh -- I realized something I hadn't thought of in years.  Personally, the 1999 Ryder Cup will always be branded within me as my greatest moment in golf!
Until next time...