Accident is a reminder that safety comes first
Jun 26 2013 | John Reitman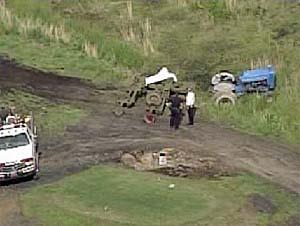 Just about every golf course maintenance facility has one - an old farm tractor that, thanks to the skill of a wily equipment manager, defies time.
While every contemporary red, green or orange mowing unit produced today comes with manufacturer-installed rollover protection that includes a roll bar and seat belt, some of those old agricultural-style tractors that many golf courses still rely upon might lack that same protection.
A recent incident in the Pittsburgh area is a reminder that all pieces of mechanized equipment used on golf courses, regardless of age, must be in compliance with current safety standards, and that any superintendent who has an old tractor that hasn't been retrofitted with contemporary safety features should have his mechanic do so immediately.
On June 10, 66-year-old Dennis Miller was killed when he fell off a farm tractor and into the reels of an open seven-gang unit he was towing at Cherry Wood Golf Course in Apollo, Pa.
Bell Township Police and the Westmoreland County district attorney's detective unit said, according to published reports, that Miller was mowing a flat area near the 14th hole at Cherry Wood when the front of the tractor he was operating tilted upward, ejecting him from the seat and back into the gang unit while it was in operation. It was not known whether the machine had a seatbelt, but if it did Miller must not have been wearing it. It also was not known whether the tractor was equipped with an operator-presence switch that disables the unit when the driver is not seated. When contacted by TurfNet, Det. Thomas Horan of the district attorney's office declined to provide further information.
Rollover protection, including a roll bar and seat belt, is required on all mowers weighing 882 pounds to 1,323 pounds with a lateral or longitudinal stability angle of less than 30 degrees and all mowers weighing more than 1,323 pounds, according to the American National Standards Institute and the Outdoor Power Equipment Institute. Agricultural tractors with an output of 20 hp or more also require rollover protection, according to the Occupational Safety and Health Administration. The exceptions are low-profile tractors as well as those used to tow large agricultural implements, such as harvesting equipment, that would prevent rollovers, according to OSHA. Farm tractors are not required to be outfitted with an operator-presence switch, according to the American Society of Agricultural and Biological Engineers.
Miller had been working on the course for about an hour when a co-worker discovered his body about 3:50 p.m., police said. There were no golfers in the area at the time.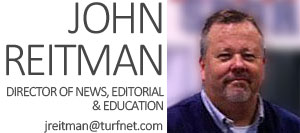 Article: Accident is a reminder that safety comes first