Assistant goes south for the winter to further career
Mar 09 2017 | John Reitman
This has been anything but a typical winter for Brian Conlon.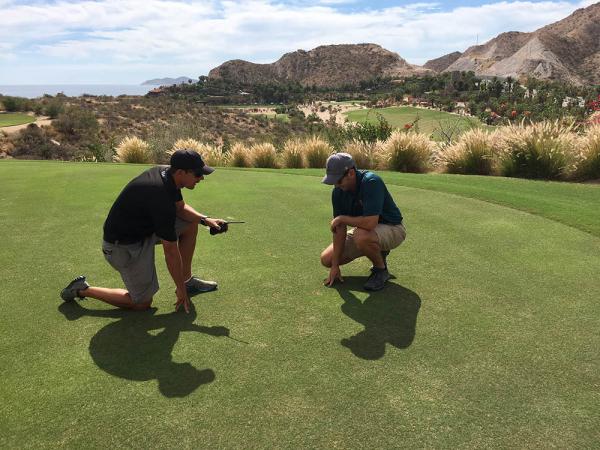 An assistant for the past three years at Miacomet Golf Club on Nantucket Island, Conlon usually spends the winter months keeping busy with offseason projects. 
That was then; this is now.
This winter, Conlon, 25, has kept busy helping manage the golf course at one of Mexico's most posh resorts that is a retreat for wealthy business people and Hollywood celebrities.
"There are some locals who play every weekend, so we had to keep the course playable. But we spent a lot of time on projects like brush-cutting and controlled burns," Conlon said. "It wasn't anything I needed to be there for."
If he was going to become a better manager and agronomist and eventually a head superintendent, Conlon figured there had to be a better way to spend the winter. That's when superintendent Ryan Scotto reached out to a friend and former colleague working in Mexico to see if he needed help during the busy winter season.
"Nantucket is a summer destination, so a lot of people work here in summer and leave in winter.  Golf pros do it so why couldn't assistants?" Scotto said. "He brought up the idea of going somewhere warm but still working on a golf course. I thought it was a great idea and wanted him to go somewhere he would keep learning through the winter."
Since December, Conlon has been working as an assistant at El Dorado Golf and Beach Club in San Jose del Cabo working under Mitch Peterson. Scotto and Peterson worked together at the Valley Club of Montecito, in California, where they learned at the knee of Roger Robarge.
Today, Conlon is a little more than halfway through a four-month gig at El Dorado, where he is learning to push Bermudagrass greens more than he ever thought possible. Originally, Conlon was going to return to the U.S. in mid-March to start a new job as an assistant at Burning Tree Country Club in Greenwich, Connecticut, but Peterson convinced him to stay through El Dorado's biggest event of the year - Pins & Fins in late April. 
It is a career-development route that Conlon recommends to other assistants aspiring to become a head superintendent.
"Don't be afraid to reach out to a superintendent looking for good help," Conlon said. "It's worth looking worth looking into for you and the superintendent.
"I'm down here gaining more experience and learning how another superintendent does things, and I'm also building up my professional network of superintendents."
Conlon paid his own way to Mexico and officially is an employee of El Dorado while he is working there.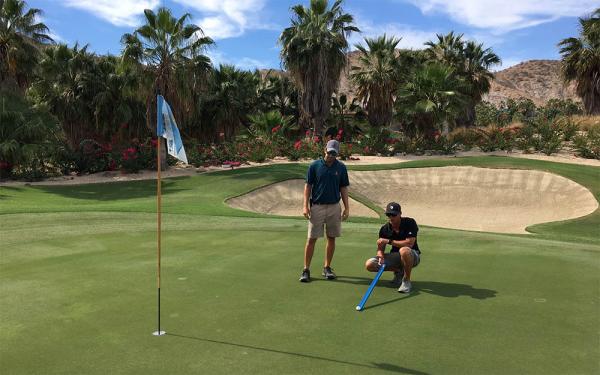 It was important to Scotto to promote his assistant's career development, but to do so in a way that benefited all involved.
"There was also a level of trust involved," Scotto said. "I wouldn't have recommended someone to Mitch that I didn't support and wouldn't have sent Brian somewhere he wouldn't have learned from. Mitch and I have similar management styles, so I knew he would be a good fit."
Maintenance standards at El Dorado are off the chart, with daily green speeds around 13, or higher if there is an event coming up.
"The majority of clients at private and public courses in Mexican tourist destinations are Americans or Canadians," Peterson said. "These tourists are looking for equivalent of higher conditioning from their courses from home."
Conlon wasn't sure what that "higher conditioning" meant when he arrived in Mexico, but he knows now.
"The greens haven't been under 12.5 since I've been here," Conlon said. "For the first tournament, they were too fast to Stimp. We couldn't get them to stay on the ridge. If you rolled one way, there was not enough room to go down and back. They had to be about a 15.
"This is a high-end course where everything has to be perfect every day, because you never know who is going to be playing here,"
Conlon believes working non-stop throughout the year at a second property with intense expectations is helping him prepare not only for his next job at Burning Tree, but beyond in his quest to one day be a head superintendent.
I think I can honestly say this is the most valuable thing I've done in my career so far."
"When you have the ability to manipulate greens, you can do anything on a golf course," he said.
"I think I can honestly say this is the most valuable thing I've done in my career so far."
Peterson believes in today's tight job market that others could benefit from the same career choice that Conlon has made.
"Brian taking the opportunity to come down here shows that he's really focused on developing as much as he can and is hungry to succeed," Peterson said. 
"Instead of sitting in the Northeast all winter not working he chose to come down here to grow and keep working. He has had the opportunity to see a different course and will pick up tons of useful tricks and tips. Some things are local to this course, but some things he will carry with him for the rest of his career. Brain has seen how we can produce incredible playing conditions in a different environment than he is used to. This will set him apart from the average Joe back home. You can't name one thing that would be a negative from the opportunity he pursued."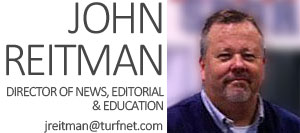 Article: Assistant goes south for the winter to further career