Field trip offers glimpse into Olympic Golf Course
Jan 21 2015 | John Reitman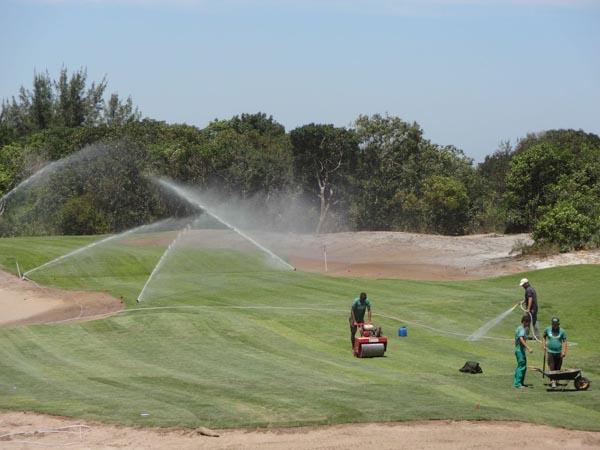 Team Zoysia, as part of the ?Zoysia as a Game Changer' tour will offer, during this year's Golf Industry Show, an inside look at the construction of the Olympic Golf Course in Rio de Janeiro.
The event is scheduled for 8 a.m. to 5 p.m., Feb. 23 at The Golf Club of Texas, and will feature a panel of experts involved in construction of the course in preparation for the 2016 Olympics in Brazil. As part of the event, attendees will tour Bladerunner Farms, reportedly the world's largest independently owned zoysiagrass breeding facility, as well as The Golf Club of Texas, said to be the first course grassed wall-to-wall with zoysiagrasses.
Zoysiagrasses have made tremendous inroads into Texas golf recently, and is grown on Bluejack National, Tiger Woods' first U.S. design near Houston; and Trinity Forest, a new Coore-Crenshaw design slated to be the new home to the PGA Tour's AT&T Byron Nelson Championship.
Experts speaking on the benefits of zoysiagrass will include: Milt Engelke, Ph.D., Texas A&M; Ambika Chandra, Ph.D., Texas A&M; Brian Schwartz, Ph.D., University of Georgia; Doug Petersan, Austin Golf Club; Ken Mangum, CGCS at Atlanta Athletic Club; and others. Team Zoysia is a group of producers, scientists, golf course superintendents, equipment manufacturers and distributors who promote the benefits and use of zoysiagrass.
The team speaking specifically on construction of the Olympic Golf Course, which is grassed with Zeon zoysia, will include: David Doguet of Bladerunner Farms; Neil Cleverly, superintendent at the Olympic Golf Course; and Marcelo Matte, the sod producer who grew and installed the grass.
The event is approved by GCSAA for 0.7 CEUs.
Click here
to register.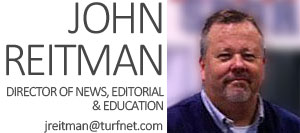 Article: Field trip offers glimpse into Olympic Golf Course