Golf course becomes living laboratory during school field trip
May 12 2017 | John Reitman
To prove that golf course superintendents are responsible stewards of the environment, Ryan Kraushofer is taking his message to the people, even if they are only 12 years old.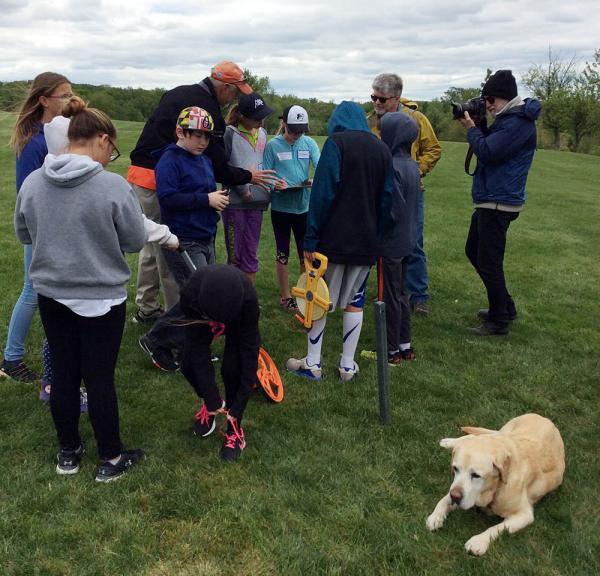 Privately owned Westminster National Golf Course, where Kraushofer is general manager and superintendent, doubled as a learning laboratory during a recent field trip for fifth-graders at at Winfield Elementary School in Westminster, Maryland. Kids learned about sand and soil media and how they affect water distribution, how soil meters can help superintendents use less water, the science behind determining chemical application rates and how golf is a game for lifetime.
The field trip is part of the First Green program, an STEM education initiative that since 1997 has shown students how golf course superintendents use science, technology, engineering and math to do their jobs on the golf course. The STEM program is a collaborative effort between the USGA, GCSAA and several allied associations from the Pacific Northwest.
It was the second time since November that Westminster had been used by local students as a laboratory. When skyrocketing fees for renting a school bus threatened to derail the first field trip six months ago, the Mid Atlantic GCSAA. Chapter was so intent on making the trip happen that it voted to give nearby Spring Garden Elementary $500 to help cover the cost of transportation.
"That's how much we wanted that field trip to happen," Kraushofer said. 
Since then, the chapter has built into its budget a $200 line item for transportation assistance to attract local such as  Westminster.
The field trip was a hit with the school's approximately 90 fifth graders along with a handful of teachers and parent chaperones.
"We didn't realize how much water they use, and how they have to take into account wind and other things," said Westminster physical education teacher Meghan Robertson who organized the trip. "The kids loved it. Chaperones, teachers and students all said it was one of the best field trips in regard to educational value."
For many kids on the field trip, getting a chance to putt on Westminster's practice green was their first real introduction to golf. Even then, they had to first learn what goes into producing top playing conditions with minimal inputs.
"Kids have no idea what we do out here. The parents don't know either,"" Kraushofer said. ""They have no clue how we operate and do things. They are just as amused and curious as the kids."
Kraushofer hopes the First Green program catches on at other golf courses around the country so others can help to dispel some of the rumors and misconceptions about golf course management and environmental stewardship. For example, use of soil-moisture meters has help Kraushofer cut water use by more than 10 percent in recent years, and his entire spray budget is a mere $20,000.
"People don't know what we do to save water," he said. "And they every time we have a weed that we broadcast spray the whole golf course."
He also hopes the program might help create a lifelong golfer or two, or even a future superintendent.
"We all need to do this," he said.
"The more we can spread the word about we are protecting the environment, the better."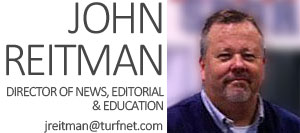 Article: Golf course becomes living laboratory during school field trip