Golf on Cuba's only 18-hole golf course is not without its challenges
Dec 21 2016 | John Reitman
Who says "municipal" golf can't work?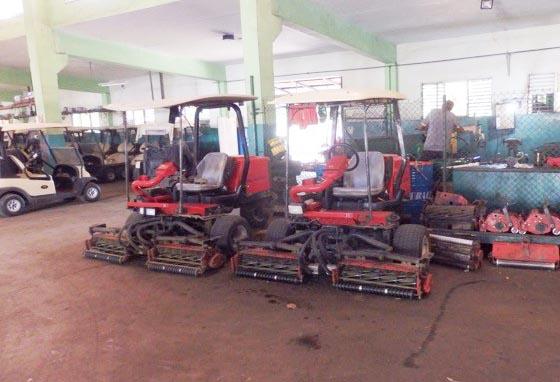 In the ultimate holiday week vacation mix up, TurfNet's Jon Kiger landed in, of all places, Cuba. We're pretty sure his side trip was more about seeking robust cigars and some pretty good baseball more than it was about gaining political asylum in a communist regime. While there, he stumbled upon what turns out to be Cuba's only 18-hole golf course. Who knew?
Owned by the Cuban government's Ministry of Tourism, Varadero Golf Club is located on a peninsula in north-central Cuba, about 90 miles east of Havana and about 150 miles southeast of Key West, Florida. The head greenkeeper was absent during this visit, but GM Jose Tovar Pineda was happy to fill in to tour the property and proved to be quite knowledgeable on all things agronomy, discussing everything from pest and disease pressure to turf management challenges associated with local weather conditions .
Green fees at Varadero run about 80 Cuban pesos, which translates to about 100 bucks American. So with an average salary equivalent to about $25 per month, not many Cuban nationals are teeing it up at Varadero. A clientele comprised largely of Canadian snowbirds, as well as some Western Europeans, play upwards of 35,000 rounds per year there. 
The only other course Pineda knew of on the island was a nine-hole facility in Havana, but said more - many more - are on the way as Cuba looks to cash in a growing global tourism market. He said at least 13 new construction projects soon will begin with future plans to include almost twice that number.
Sound familiar?
We didn't have greens, we had sand. . . . We fought with the golfers, 18 temporary greens is not a golf course."
"One day, we will have 20-25 golf courses on the whole country. That will be an open door to attract a different quality of tourists," Pineda said in a heavy Cuban accent.
"(That will) give the opportunity of new jobs of Cuban peoples (and) open opportunities to increase tourism and quality of life for Cuban peoples. That is our point of view."
The property has a rich history. The land on which the course is located was owned nearly 100 years ago by Irene DuPont de Nemours of THAT DuPont family. The golf course, which originally was built in the 1930s, has had an up-and-down history that coincides with the ferocity of passing hurricanes.
Today's version of Varadero underwent a renovation from 1996-99 that was led by Canadian architect Les Furber. Greens were regrassed in 2010-11 with Seaspray paspalum after greenkeeper Amaro Aramis faced some of the same offseason issues as his colleagues in the southern United States who were growing Bermudagrass. Cooler temperatures combined with high winds and salty ocean air proved to be a disastrous combination for the Bermuda.
Because of the decades-long trade embargo imposed by the United States, finding anything for the golf course can be a challenge, but Aramis was able to secure enough Seaspray seed from a supplier in the Dominican Republic for the project. He opened temporary greens throughout the course, which was unpopular with golfers since they had nowhere else to play."
"We didn't have greens, we had sand," Pineda said.
"We fought with the golfers, 18 temporary greens is not a golf course."
Mowers and equipment, most of which are Toro and John Deere and all of which are used, come largely through Canada, as do parts and a fleet of refurbished Club Car vehicles. And although Varadero is on an island by itself, it's not isolated from help when it needs it.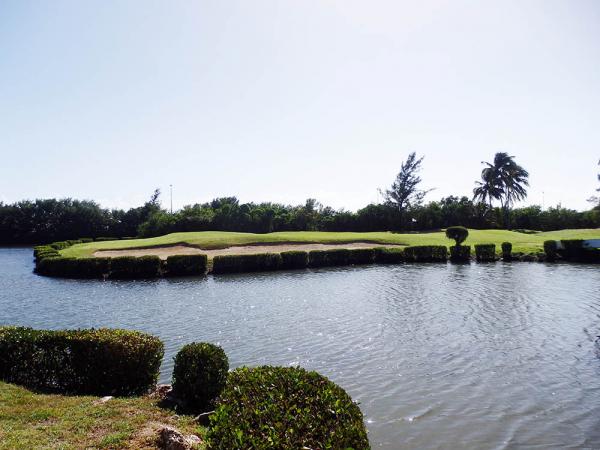 U.S.-based turf researchers, including Clint Waltz, Ph.D., of the University of Georgia, and Auburn's Beth Guertal, Ph.D., are, on occasion, called upon for help. Aramis also stays on top of what is new in the industry through research projects under way at Cuba's Experiment Station - Indio Hatuey. Auburn also has entered research agreements with its Cuban counterparts to further support turfgrass research and education in Cuba.
"They have excellent mechanical equipment," said Beth Guertal, Ph.D., professor of crop, soil and environmental science at Auburn University. "And I'm amazed at how well they keep it all running, given their shortages of parts and supplies."
Among the other challenges there, according to Pineda, include "lombrices," which translates to earthworms (thank you, Google Translate).
With a crew of 30, Varadero appears to have better luck in attracting and retaining help than many of its U.S. counterparts. The course is a bit rustic, but the few Canadian golfers Kiger spoke with said they loved the place. Not bad for Cuba's vision of municipal golf, though we are not advocating a communist takeover of the U.S. golf economy. 
The same conditions that drive golf in the U.S. also are important to people who play Varadero.
"Well, we're here two weeks not, and we're probably going to have seven rounds or more," said Nelu Toma, a Canadian tourist from Brampton, Ontario. "We have been here four or five years, and we love this course. I love the greens, they're usually in great condition."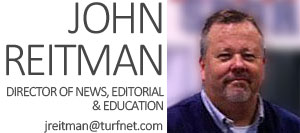 Article: Golf on Cuba's only 18-hole golf course is not without its challenges