Growing the game means getting more kids involved
Apr 13 2017 | John Reitman
For nearly two decades, more people than not who work in the golf business have been fixated on finding ways to draw people into the game. 

That drive started in 2000 with the lofty goal of adding 20 million new golfers and increasing rounds played to 1 billion per year by 2020. Since then, it has been one industry-driven program after another, all with the promise of attracting new players and convincing those already in the game to play more often.
Almost 20 years later, all there is to show for these efforts are 8 million fewer golfers playing 60 million fewer rounds than when this all began.
Here are the facts: Men in Generations X and Y are leaving the game. Minorities are walking away in droves. After showing several years of marginal growth, women too are finding other ways to spend their leisure time - and money. Even kids are opting for other sports over golf. According to the NGF, the only people holding up the game and preventing anything short of an all-out collapse are white male Baby Boomers and Traditionalists who came in the generation prior to World War II.
Although it is good that those groups are supporting the industry, it does not bode well for the future of the game . . . or those who work in it.
So much for the success of broad, sweeping, industry initiatives.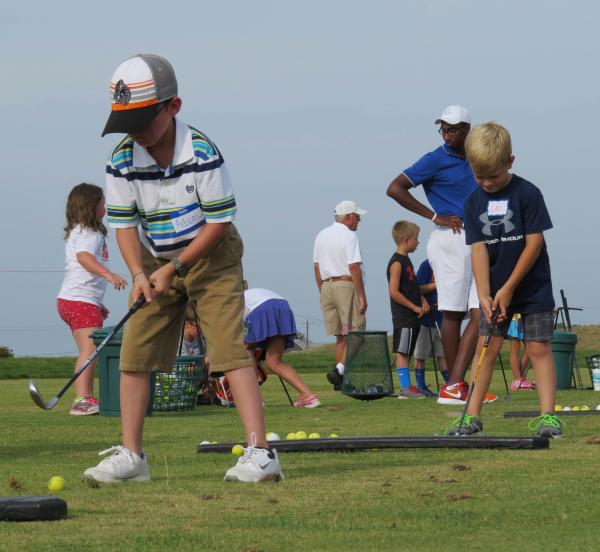 A lot of people try golf, but few stick with it. It is expensive, takes a long time to play and it is very difficult to learn, offering zip in the way of immediate positive reinforcement for millennials, who, according to study after study, are a needy generation in constant need of validation of its self worth. And golf is not a game for those who struggle with adversity or self-confidence and choose a "safe space" over outdoor space.
There is no escaping the fact that the future of the game depends on getting children involved. Just how best to do that has been a mystery as they (and their parents) seek travel sports over golf.
Since 1997,
The First Tee
has been introducing the game to children - many of whom are at-risk and otherwise would not have an avenue to golf. It does much more than just give them an opportunity to learn and play the game, it acquaints them with the game in the right way, but teaching nine core values that are key to succeeding not only on the course, but in life: honesty, integrity, sportsmanship, respect, confidence, responsibility, perseverance, courtesy, and judgment. Try getting that with free lessons.
According to a
report by Springfield College conducted for The First Tee in 2015
, 90 percent of the players who went through the program, including 80 percent of teenagers, consider themselves lifelong golfers. Likewise, 90 percent of First Tee alumni credit the program for improving their golf skills, 85 percent said it made them a better student and more than 70 percent said they are active in community service because of their experience in The First Tee, which has introduced the game to more than 4 million youths since since 1997.
If those statistics are accurate, that means about 3.5 million First Tee participants and alumni are still in the game.
Introducing the game to adults who never have played is a daunting task. With so much competition for people's time and attention, convincing them to spend four hours on a golf course at a game that might take years to learn is a big ask. In previous generations, scores of kids were introduced to the game through caddying. That created a pipeline of lifelong golfers, but today caddies are found only at private clubs and resorts, and even there the numbers are dwindling. 
The demise of this demographic has created a vacuum, eliminating a natural bridge to the game for thousands of kids every year.
The success of industry initiatives designed to grow the game are difficult at best to quantify, especially when the overall numbers - of both golfers and rounds played - continue to spiral downward like they have during the past decade. One thing is clear, introducing the game to children has to a lot easier than convincing people in their 30s and 40s - with young kids at home playing travel soccer, baseball or volleyball - to give up their Saturdays to play nine or 18 holes (or even just three or six for that matter).
Although it is important for every golf facility to maximize its current customer base, i.e., get existing golfers to play more, the future of the game and the health of the industry require making the game more attractive to more people. Period.
There is no such thing as a cookie-cutter solution to growing the game. By now, the many PGA-led initiatives that have come down the road in the past two decades have provided enough of a menu that golf courses can order items a la carte to try to grow the game. Whether it involves attracting more women by making the course and the overall operation more inviting to them, offering free lessons, or creating short-hole loops or other ways to ferry people on and off the course as quickly as possible, every course seeking to grow the game has to find a solution that works for them.
At some point, those efforts will have to include finding ways to introduce the game to more children. Now, you have the data, both bad (that shows how adults are abandoning the game) and the good (which highlights the positive effects of youth programs) to prove it.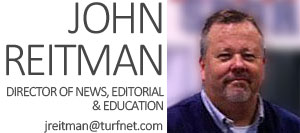 Article: Growing the game means getting more kids involved