Report highlights Olympic's efforts toward achieving sustainability
Jan 11 2017 | John Reitman
Golf has a good story to tell. What it has lacked is a voice to tell it.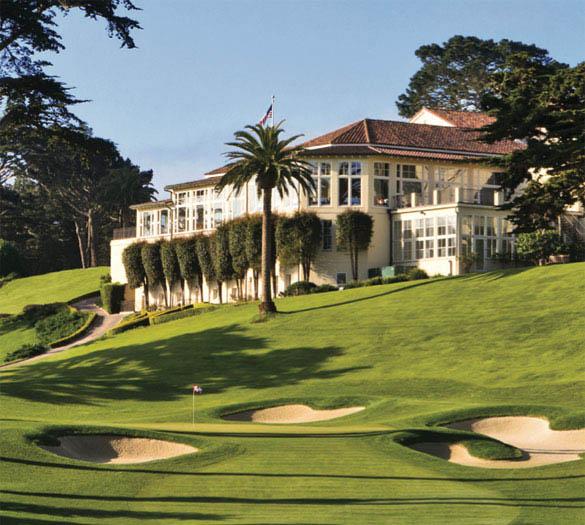 Until now. 
Maybe.
A recent report detailing the day-to-day business practices of the
Olympic Club
helps shed light on the San Francisco club's efforts to pursue sustainability, corporate responsibility and being a good environmental neighbor in one of the country's most highly charged activist areas.
The study was completed in cooperation with
IMPACT360
and measured key indicators such as Olympic's energy use, water use, biodiversity, emissions, waste and recycling and what factors the club weighs when choosing vendors, suppliers and other outside business partners.
Billed as America's oldest athletic club, Olympic has more than 10,000 members spread across two campuses that include a 35-acre oceanside site with 45 holes of golf and a downtown City Clubhouse that accommodates multiple sports and includes an 18-room hotel. The fact that such a robust effort was undertaken at a high-profile, and massive, club like Olympic can only help communicate the story that other golf and sports clubs have to share. 
"Since the report just came out last week, it is hard for me to measure any feedback from the community," said Olympic general manager Pat Finlen, CGCS. "I have received numerous emails from around the country from different agencies/associations. I have also received may emails from members who think this is the greatest thing as it tells our story. I am hoping to gain some local feedback in the coming weeks."
People inside the golf business know all about Audubon sanctuaries, low-use-rate pesticides, part-circle sprinklers, environmentally sound BMP programs and superintendents deft enough to weave all of this together while also maximizing playing conditions. Too often, those outside the industry see golf courses as chemically induced sterile playgrounds for the elite. That's where IMPACT360 comes in. 
Started by Aubrey McCormick and Gina Rizzi, IMPACT360 offers sustainability consulting services, as well as collects environmental, social and economic information from a client golf course, distills it all into quantifiable data and combines it all into a corporate sustainability report designed to show how golf can positively impact the lives of those who play it as well as those who do not.
Its CSR report on Olympic shows that the club goals include reducing or eliminating completely its negative impact on the environment, including power usage. To that end, the club's Lakeside campus that includes two historic golf courses, has converted 90 percent of all light bulbs to LED. The goal is to reach 98 percent. Likewise, 82 percent of the club's waste is recycled or composted.
Olympic's efforts to expand biodiversity at the Lakeside campus have resulted in increased native plantings and installing pollinator-friendly habitat. As a result, at least 46 bird species have been recorded on property during Olympic's annual bird count
IMPACT360's McCormick said her company is in talks to undertake similar projects at other golf courses.
"We have been receiving positive feedback and many courses are finding interest in sharing their story around sustainability," McCormick said. "This report is the beginning of long-term impact we intend to help the industry achieve."
The club also is a leader in water conservation, with 97 percent of Lakeside's use coming from recycled sources - namely nearby Lake Merced that also supplies water to Harding Park and the San Francisco Golf Club, all of which, like Olympic, rim the lake.
Chemical use on the course is not quantified in the report, but it is recorded and reported to the necessary government agencies, Finlen said. The club's chemical use reporting also adheres to all G4 Sustainability Reporting Guidelines as well as the United Nations Sustainable Development Goals that IMPACT360 says are the global standard for reporting pesticide and chemical use.
"This report," McCormick said, "is helping to set a standard around reporting that helps the general public gain a better understanding of how golf positively impacts their community and the environment."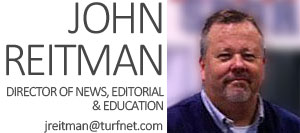 Article: Report highlights Olympic's efforts toward achieving sustainability