Share your tech's success
Mar 15 2017 | John Reitman
Curtis Nickerson once said that good golf course equipment managers were in such high demand in South Florida, that superintendents tried to keep the great ones under wraps. Once the word got out that someone had an exception wrench-turner, superintendents from other courses almost made a game of cherry-picking each others mechanics.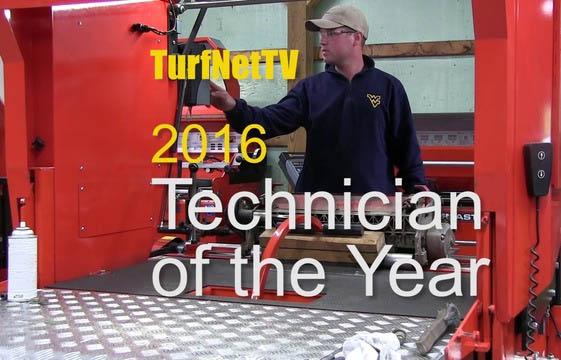 In the spirit of full disclosure, if you have a great equipment manager, someone who makes your operation run as smooth as a finely tuned engine, we want to hear about him, or her as the case may be.
The winner will receive the Golden Wrench Award (a real gold-plated wrench) from TurfNet and a weeklong training session at Toro's Service Training University at the company's headquarters in Bloomington, Minnesota.
The Golden Wrench Award is the original award for golf course equipment managers. Criteria on which nominees are judged include: crisis management; effective budgeting; environmental awareness; helping to further and promote the careers of colleagues and employees; interpersonal communications; inventory management and cost control; overall condition and dependability of rolling stock; shop safety; and work ethic.
In other words, tell us what makes your technician worthy, with specific examples of what he or she has accomplished. The more we know, the better your tech's chances of getting noticed.
CLICK HERE
to submit a nomination using our online form. All finalists and the winner will be profiled on TurfNet.
Deadline for nominations is April 30.
Previous winners are (2016) Kris Bryan, Pikewood National Golf Club, Morgantown, WV; (2015) Robert Smith, Merion Golf Club, Ardmore, PA; (2014) Lee Medeiros, Timber Creek and Sierra Pines Golf Courses, Roseville, CA; (2013) Brian Sjögren, Corral de Tierra Country Club, Corral de Tierra, CA; (2012) Kevin Bauer, Prairie Bluff Golf Club, Crest Hill, IL; (2011) Jim Kilgallon, The Connecticut Golf Club, Easton, CT; (2010) Herb Berg, Oakmont (PA) Country Club; (2009) Doug Johnson, TPC at Las Colinas, Irving, TX; (2007) Jim Stuart, Stone Mountain (GA) Golf Club; (2006) Fred Peck, Fox Hollow and The Homestead, Lakewood, CO; (2005) Jesus Olivas, Heritage Highlands at Dove Mountain, Marana, AZ; (2004) Henry Heinz, Kalamazoo (MI) Country Club; (2003) Eric Kulaas, Marriott Vinoy Renaissance Resort, Sarasota, FL. No award in 2008.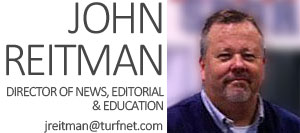 Article: Share your tech's success