Superintendent of the Year Award recognizes excellence
Sep 06 2017 | John Reitman
When Dick Gray of PGA Golf Club learned that he had been named the recipient of the 
2016 TurfNet Superintendent of the Year Award, presented by Syngenta,
 he immediately asked in jest: What's the criteria, age?
For the record, age is not among the criteria on which nominees are judged, and in Gray's case, it didn't even help, even though he was 74 when he won the honor.
What does matter is experience and performance in several other areas. And like so many others who have been nominated for the award during the past 17 years, that is where Gray excelled. In fact, by the time he relinquishes his title, Gray will have overseen renovations on four golf courses in four years, including one this fall, at the PGA of America-owned facility in Port St. Lucie, Florida.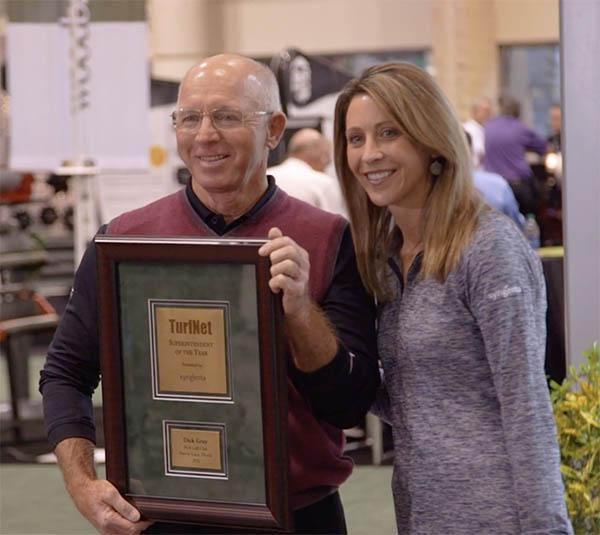 In fact, the criteria for the award when Gray won have been the same since Kent McCutcheon, then of Las Vegas Paiute Resort won the inaugural Superintendent of the Year Award in Y2K: labor management, maximizing budget limitations, educating and advancing the careers of colleagues and assistants, negotiating with government agencies, preparing for tournaments under unusual circumstances, service to golf clientele, upgrading or renovating the course and dealing with extreme or emergency conditions.
If you know a superintendent who excels at any combination of the above, please nominate him or her for the 2017 TurfNet Superintendent of the Year Award, presented by Syngenta.
Nominations
 can be submitted by colleagues, employees, general managers, golfers, club members, vendors, or anyone else who believes their candidate deserves recognition.
The nomination deadline is Nov. 30.
The winner will receive a nifty plaque and a trip for two on the TurfNet members golf trip in fall 2018 to a destination that has yet to be determined. Prior stops on the trip include a host of courses throughout Ireland, Whistling Straits and Bandon Dunes. This year's trip, scheduled for October, will be a tour of golf courses in Scotland.
Finalists will be profiled later this year on TurfNet and the winner will be announced in February at the 2018 Golf Industry Show in San Antonio.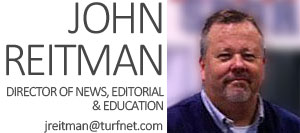 Article: Superintendent of the Year Award recognizes excellence