Syngenta has big plans for GIS
Dec 20 2016 | John Reitman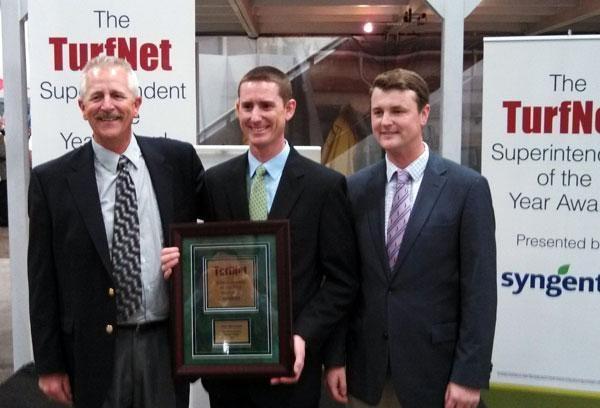 It's not easy to get excited about nematodes, but Syngenta is ready to get superintendents jazzed about eliminating them with a host of events scheduled around the launch of the company's new nematicide, Divanem, at the upcoming Golf Industry Show.
Also during GIS, Syngenta will roll out its new GreenCast Turf App, a mobile tool that will be available for Apple and Android devices, that helps users keep records to simplify tasks such as tank mixing and allows users to generate a tank-filling plan that can be shared with their teams.
Opening night
Syngenta will help GCSAA honor Paul R. Latshaw, recipient of the Old Tom Morris Award, as well as Environmental Leaders in Golf Award winners during the opening ceremony, scheduled for 5:15-6:45 p.m. on Feb. 7 in the Valencia Ballroom of the Orange County Convention Center with a reception to follow from 7-8:30 p.m. at Harry's Poolside at Rosen Centre.
Divanem nematicide launch
Stop by the Syngenta booth (#2618) to learn more about Divanem, a nematicide that delivers excellent turf quality through proven, broad-spectrum control of nematodes on all turf types found on golf course tees, greens and fairways. Check out the nematicide trial plot at Orange County National Golf Center in nearby Winter Garden during the GCSAA Golf Championship.
Answers on the Hour
While on the tradeshow floor, learn more about Divanem at 11 a.m. on Feb. 8 at booth #609 during a 30-45 minute discussion led by Lane Tredway, Ph.D., from Syngenta and Billy Crow, Ph.D., from the University of Florida.
Test your turf knowledge
Syngenta booth #2618
Attendees can test their turf knowledge by playing the Syngenta in-booth trivia challenge. Syngenta will donate $10 to the Wee One Foundation for the first 500 people who play, and the top scorer each day will win a YETI Hopper 30 cooler. Everyone who plays will be entered for a chance to win one of 10 random drawings for a YETI Rambler tumbler.
Health in Action 5K sponsored by Heritage Action
Begins at 6 a.m., Feb. 9 at the Hyatt Regency.
Register online
and all registration proceeds will benefit the EIFG. Tweet to #TurfInAction.
GCSAA certification luncheon
Syngenta and the GCSAA will recognize the Class of 2016's newly Certified Golf Course Superintendents as well as those celebrating 25- and 40-year anniversaries at a luncheon from 12:30-2 p.m., Feb. 8 at a location to be determined.
TurfNet Superintendent of the Year
Last but certainly not least, Syngenta and TurfNet will announce the winner of this year's Superintendent of the Year Award at 1:30 p.m. on Feb. 9 at the Syngenta booth (#2618). The award recognizes the accomplishments of an outstanding golf course superintendent nominated by his or her peers. Pictured on home page are past winners Chad Mark (2013), Paul Carter (2011), Anthony Williams (2009) and Fred Gehrisch (2014).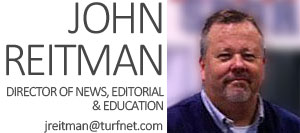 Article: Syngenta has big plans for GIS