Teamwork is key to success at Kearney Hill
Jul 14 2017 | John Reitman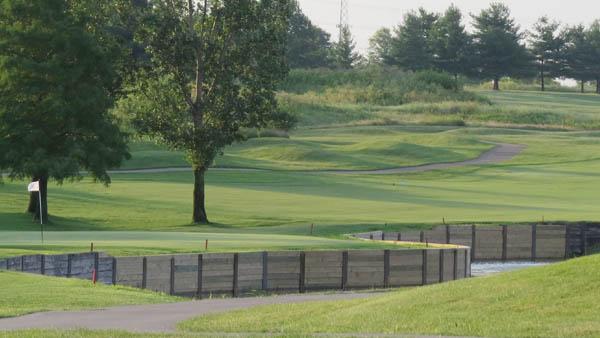 Giving customers a country club experience on a municipal golf budget requires a true team effort. For proof, just look at Kearney Hill Golf Links in Lexington, Kentucky.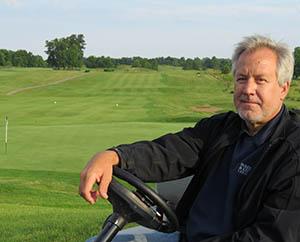 One of five courses in the city's robust portfolio, Kearney Hill has a brief history, but a deep legacy. Built in 1989 by Pete and P.B. Dye on 200 rolling acres in central Kentucky's bluegrass region, Kearney Hill is one of only nine courses throughout the state to be certified by Audubon International. 
PGA Tour player Tim Clark won the 1997 US Amateur Public Links championship at Kearney Hill in 1997, and Mina Harigae, now playing the LPGA Tour, won the women's Publinks there 10 years later.
Ranked in the top 10 on the Golfweek list of best courses in Kentucky, it was home to the PGA Champions Tour's now-defunct Bank One Classic from 1990 to 1997, where past winners include names like Isao Aoki and Gary Player. Jim Dent's 62 in the 1992 event stood as the course record for nearly a decade. 
Even though the pro circuit is gone, the course is a hit with locals - as well as those passing through town - to the tune of about 25,000 rounds per year, which is pretty good considering it is well off the beaten path in rural northern Fayette County. The views throughout the property are nothing like what anyone would associate with a $30-per-round golf course. Kearney Hill pro Justin Mullanix said much of Kearney Hill's renown is due to the work of superintendent Kent Dornbrock.
If you've been around this business enough, you know it's a thankless job. People think anyone can grow grass and that irrigation is just screwing a head onto a piece of pipe. There's a lot more to it than that. We're not just mowing the front lawn."
"I would put this place up against a lot of country clubs that have much larger budgets than we do. A lot of that is on Kent. He shops for the best deals on chemicals and he uses his labor wisely," Mullanix said. "This is a special place.
"Thirty percent of our play comes from out of state, mostly from people in Canada, Michigan and Ohio. Some of that is people passing through on their way to Florida, but we've also gotten big in some golf packages. Kearney has become a stop for people from out of state."
The course is proof that city government and public golf not only can coexist, but can thrive. At the core of Kearney Hill's success is a team atmosphere created by Mullanix and Dornbrock.
"The big thing for us here is Kent and I are in each other's face every day, and I don't mean that in a bad way. We talk every day about what needs to be done, not only on his end, but my end as well," Mullanix said. "My assistant and I, we all go out and fix divots if we can. I'll even get on a mower: Whatever it takes to get customers coming back. To keep them coming back means doing all we can do, and that takes all of us. If I have to go to the maintenance shop and help, or if Kent has to come up here and answer phones when we are shorthanded, whatever it takes, that's what we do."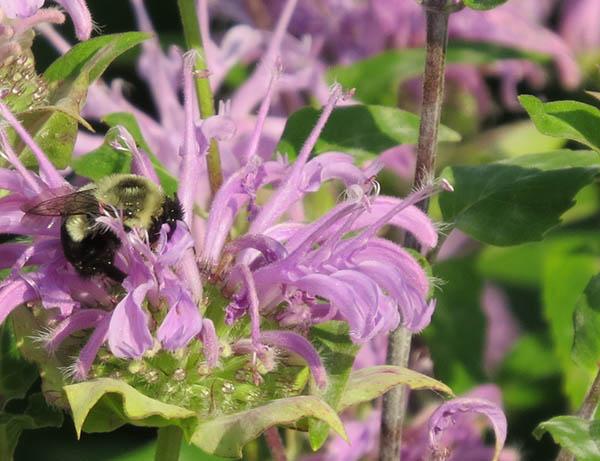 A former golf pro at a private Lexington-area club, Dornbrock, 54, realized more than two decades ago that he was more suited to work outside on the golf course rather than in the golf shop. So, at age 30, he went back to college at Eastern Kentucky University, where he studied turf management.
Part of providing that country club experience is a minimalist approach to turf management by Dornbrock, a 14-year veteran of city golf in Lexington, including the past five as superintendent at Kearney Hill. That philosophy fits in with the surrounding rural and rustic landscape. The property includes 60 acres of native area and what is believed to be a centuries-old family cemetery.
"We're trying to do the best we can to do the right things and take care of the planet and leave this place a little better each day," said superintendent Kent Dornbrock. "We don't inherit the planet from our parents; we borrow it from our children. 
"I'm lucky that I have a bunch of guys working on the golf course who care as much as I do."
Wildlife, including geese, skunks and raccoons that are considered a nuisance elsewhere, are viewed as part of the landscape here.
"They're part of nature's plan," Dornbrock said. "Everything has a purpose."
Although he keeps spraying to a minimum, his greatest challenges are dollar spot and ants on the original Penncross greens, some tasks can be rather intense, like mowing the mounds and swales that have become a Dye trademark. That job falls mostly onto the shoulders of Rick Chapley, a retiree who has been operating an eight-wheel Ventrac for years.
"That's what it takes to mow them in a consistent way," Dornbrock said. "You can't just get a regular mower to do that. I've been on that thing, and even I don't like driving it where it needs to go.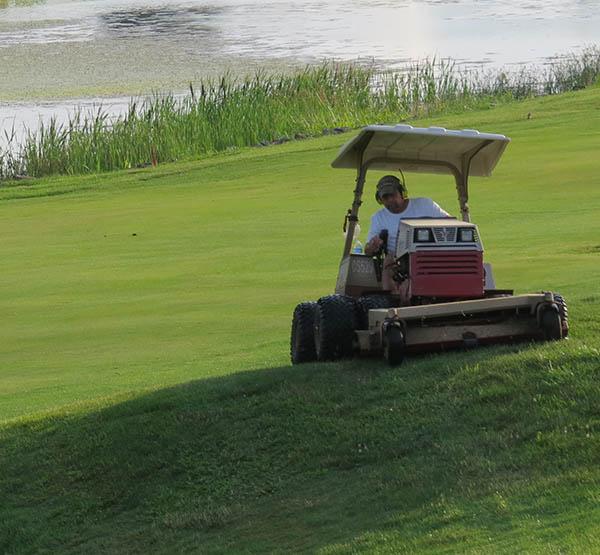 "If you've been around this business enough, you know it's a thankless job. People think anyone can grow grass and that irrigation is just screwing a head onto a piece of pipe. There's a lot more to it than that. We're not just mowing the front lawn."
At Kearney Hill, everyone in the golf shop understands that.
"This is my second home. I care about this place, and I try to instill that in our employees as well," Mullanix said. "If you work here, you should be proud of it. 
"If we can help Kent and his crew by doing things like putting down mulch around the clubhouse, we're going to do it. That way, they can concentrate on the golf course, because that is the product that is getting people here. It's a pretty good product. I have a biased opinion, but I think I'm correct."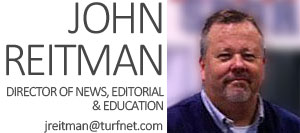 Article: Teamwork is key to success at Kearney Hill