University of Florida researchers making it easier to pick the right pesticide
Feb 17 2017 | John Reitman
For the past two-plus years, life throughout the University of Florida turf research network has been all about BMPs.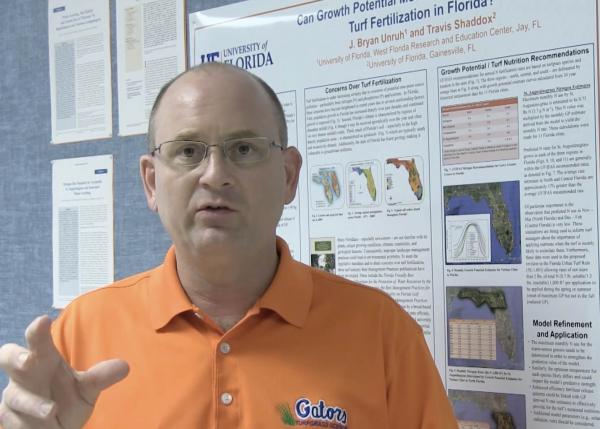 Recently, scientists throughout the university's multi-campus matrix completed work on a nationwide BMP guide for golf course superintendents that was launched during the Golf Industry Show. 
After more than two years of work to develop a plan that can serve as a template for turf managers anywhere in the country, the logical question is "what's next?"
Since that plan was completed, Bryan Unruh, Ph.D., professor and associate director of the West Florida Research and Education Center in the Panhandle has been drilling down even further to provide a guide that makes pesticide selection easier and less complex.
"When you select a pesticide, what are the things you look at?" Unruh asked rhetorically. "We wanted to develop a protocol for making these choices."
Increased documentation and reporting have made it more important than ever to know what organisms - both target and non-target - are interacting with the golf course, what products are being used and the relationships between them.
So far, the pesticide-selection tool exists in theory, notes and the beginning stages of a PowerPoint presentation, but soon will be in a science-based published form, Unruh promised.
According to the model, there are five areas that must be addressed when selecting a pesticide: efficacy, impact on threatened or protected species, resistance management, impact on human health and impact on the soil.
Efficacy typically is the most important factor influencing pesticide selection. After all, a product isn't much good if it doesn't work. The tool will include data existing BMP data from Florida and other states and will draw from university research conducted from across the country.
Although efficacy is important, environmental responsibility plays a big role, especially in today's world of documenting nearly everything that occurs on a golf course. For example, many superintendents go to a great deal of effort to provide habitat for many types of wildlife species, and it is important to make sure pesticides that are selected are consistent with those efforts. Unruh points to the protected Florida scrub jay, which happens to be listed specifically on the labels of some pesticides. 
"Superintendents are doing a great job of record-keeping," Unruh said. "If you document that you have the Florida scrub jay on your property, but you are spreading (product name deleted) wall to wall, you can get your butt in a ringer."
Resistance management becomes increasingly difficult because some products already are out of the mix due to resistance, while others combine as many as four active ingredients in a single solution, making rotation of chemistries all the more challenging. 
"And when you have four chemistries, you have four that are not at full strength," Unruh said, "so you're potentially low-dosing, which is not a good idea, either."
Turf managers, Unruh says, become so dependent on the efficacy of a product that little thought is given to how it might affect the soil or what lies beneath it.
The forthcoming pesticide-selection BMP tool will provide a framework for selecting products that take local soils and conditions into account. Among the tools it uses are data from the USDA Soil Survey that is like an X-ray into what lies beneath the surface.
"Part of the whole BMP thing that we're doing is creating a bunch of tools that are there for people to reach in and use," Unruh said. 
"If you're in an area with a shallow water table, and it's the rainy season and the water table is elevated, there are probably some products you're going to want to steer clear of."
The Pesticide Selection BMP will be the subject of an upcoming TurfNet University Webinar, so stay tuned for more.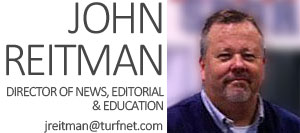 Article: University of Florida researchers making it easier to pick the right pesticide