Williams puts stamp on Nelson's legacy with Four Seasons' swan song event
May 17 2017 | John Reitman
Swan Song:
Her heart is played
like well-worn strings;
in her eyes,
the sadness sings
of one who was destined
for better things.
- by Lang Leav, from the book Love & Misadventure
Anyone who knows Anthony Williams knows he has built a career on preaching positivity. That zeal and confidence and self-promotion have resulted in a seemingly countless number of awards and a career pocked with helping others strive for the same level of greatness.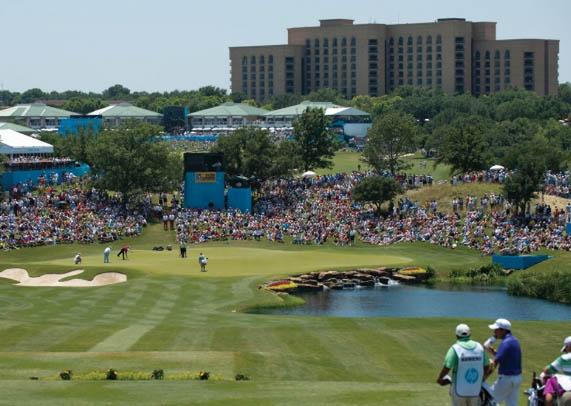 Less than six months into a new job, Williams is putting all of that to the test this week as the Four Seasons Las Colinas Resort in Irving, Texas plays host to its 35th and final PGA Tour event bearing the name of Byron Nelson. Williams doesn't look at the swan song tournament as the end of an era, but rather as an opportunity to put a lasting stamp on Nelson's legacy as well as a new start for him personally.
"I didn't come here to do the last one. I came here to make the 35th one the best one," Williams said. "We didn't have a lot of time to get up to speed and deliver a great product, but we've done it."
Anyone who knows Anthony Williams would expect nothing less.
When he took an early retirement from Marriott in 2015 after working for the company for 30 years at two properties in Georgia, Williams suddenly was cast into the unenviable position of being a man in his 50s looking for a job. It was time to follow his own advice of stay positive and get busy marketing yourself.
Since he started in January, Williams has been busy doing what he does best, motivating others to implement his vision.
Old friends like Mike Crawford and Thomas Bastis, former superintendents who have gone on to take positions as PGA Tour agronomists, have been on hand through the final run-up to the tournament. Like Williams, Bastis and Crawford have climbed to the top of the career ladder by preaching and practicing staying positive and focused. 
"It's been awesome to have this moment in my career, to do a Nelson and do it with colleagues and peers," he said. "This moment wasn't lost on us. We preach positivity and how that makes things happen, and here we are."
The result has been playing conditions that will force the world's best players to be on top of their game if they want to be within striking distance of the lead on Sunday.
The rough is being maintained at 2.5 inches and the greens are lightning quick. In fact, Stimpmeter readings and slope have meant backing off the greens just a little to keep the course fair, Williams said during the Wednesday pro-am.
"The greens are perfect. We've had to slow them down a little to get to our target of 11 to 11.5," he said. "We could speed them up and make people cry. We're mowing at 0.125 (inches) and we're not always rolling. There was one today we couldn't mow. We just dew-whipped it and got out of the way. No. 16 only has a couple of pin placements, and if s windy it could be a 16 by the end of the day."
He and his crew of 35 or so, plus another 20-25 volunteers, have provided a setup that would have made Nelson proud.
"Now that I've seen this property live and not just on TV, I know what an amazing venue it is," Williams said. "It is a testament to Byron Nelson and the local community. They have poured out in huge numbers to support this, and it's an honor to be part of the last one."
After Sunday, the Nelson will move across town to Trinity Forest Golf Club where Kasey Kauff is the director of grounds. Kauff sent some of his staff to the Four Seasons to help out, and next year Williams will return the favor.
"We're going to pass this off to Kasey," he said. "He sent his assistants here to help us with the last one here, and we will reciprocate and send our people to him to help him with his first Nelson."
The greens are perfect. We've had to slow them down a little to get to our target of 11 to 11.5. We could speed them up and make people cry."
Four Seasons director of golf Paul Earnest echoed Williams' sentiments.
"It's a great time, a great time to celebrate," Earnest told The Dallas Morning News recently. "It's been a rich history for our club and resort. Thirty-five years. There's very few events on Tour that last at one facility for that long.
"We've enjoyed it. We'll miss it. I'll miss it, for sure, but it's very positive. It's fueling us to make this one the best ever."
The Nelson has had eight homes since the first was contested in 1944 at Lakewood Country Club. It has been hosted each year by
The Salesmanship Club
, a local civic organization founded in 1920 to help underprivileged children in the Dallas area.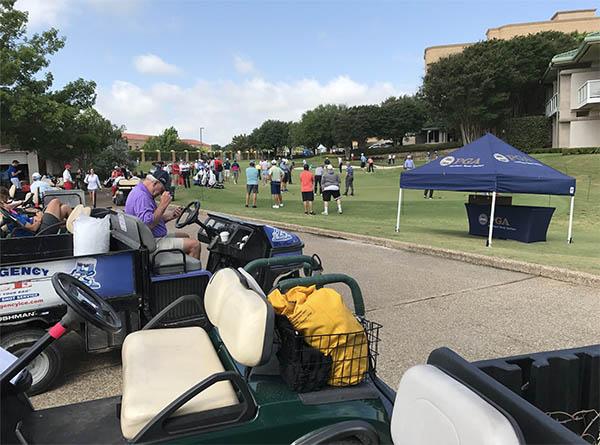 Before the tournament moves on to its ninth stop next year, Williams hopes the local community, tournament host, golf fans everywhere and players will remember the Four Seasons as a site that was worthy of sharing the spotlight with Nelson and his memory.
"We will always have a connection to Byron Nelson and his legacy with or without this tournament," Williams said. "I hope people recognize that Four Seasons pride and service that make this such a special place. I want them to see that that we paid special attention to the legacy of Byron Nelson. While this is a bittersweet moment, I'm proud of our effort. This is going to be the cherry on top of the sundae, not just for Nelsons, but who we are in North Texas golf.
"This is a big piece of my legacy, and that is not lost on me. I want the fourth quarter of my career to be the best yet. I want to overachieve."
Anyone who knows Anthony Williams would expect nothing less.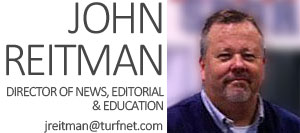 Article: Williams puts stamp on Nelson's legacy with Four Seasons' swan song event