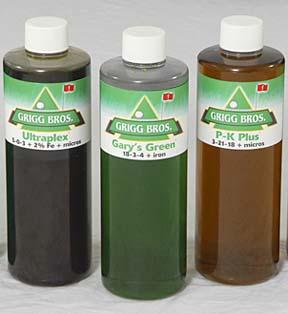 Brandt
, a manufacturer of agricultural specialty products, has reached an agreement to buy
Grigg Brothers
.
The acquisition of Grigg Brothers, a manufacturer of liquid and granular fertilizer products for the golf and sports turf markets since 1995, fits Brandt's aggressive corporate strategy of providing superior products throughout the world, according to the Springfield, Ill.-based company. The combined company has sales in 48 states and 45 countries. In addition to the turf category, Brandt offers a broad range of specialty products for the agriculture, sustainable and ornamental markets, including plant nutrients, adjuvants, lawn & garden products, sustainable controls and soil amendments.
Though long-term business plans are still being formulated, Grigg Brothers will become part of Brandt's Specialty Formulations division, under the direction of Vice President, Bill Engel.
"The intellectual capital, knowledge and relationships (Griggs Brothers) bring will transform our existing T&O capabilities, making us an undisputed leader in the turfgrass business," Engel said. "I can't wait for the Golf Industry Show to really start to get to work together."
Mark and Gary Grigg will become part of the Brandt team. Mark Grigg, current CEO of Grigg Brothers, will continue to provide strategic operations management and key account service. The announcement comes on the heels of the
Gary Grigg's recent retirement
.
"I am proud of the company we built," Mark Grigg said. "But I am truly excited about our future together with Brandt. This transaction will give us access to a wide range of world class people and products."