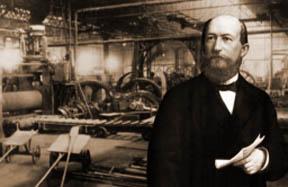 In recognition of the company's 150th year of doing business, Bayer's Environmental Science division
is focused on giving back to its customers and the community through education for green industry professionals and outreach to public service organizations in need.
To that end, Bayer ES is accepting applications for one of two Healthy Turf, Healthy Tomorrow Plant Health Scholarships to help superintendents further their turf education. 
The Healthy Turf, Healthy Tomorrow Plant Health Scholarship program awards $2,500 to two superintendents who can use the funds to attend local, regional or national educational conferences, or to enroll in a continuing education program at a college or university. Deadline for applying is Oct. 4, and all applicants must be GCSAA members enrolled in Bayer's Accolades program.
Also in recognition of the company's official anniversary on Aug. 1, more than 200 employee volunteers gave their time at Zuma's Rescue Ranch, a Denver facility that pairs rescued horses with at-risk children to promote life skills in the latter as well as improve their bonding and trust skills for both horses and children.
Volunteers also helped provide labor and Bayer products in a beautification effort at the facility as well as construction and maintenance updates, including construction and restoration of landscape beds, garden gates and walkways. The team built and installed a pergola, a duck pond and a chicken coop as well as landscaped the facility's outdoor venue, cleaned stalls, seeded pastures, and painted Zuma's signs and indoor arena. The property was founded in 2004 with the mission to provide a sanctuary for voiceless humans and animals in the Denver area.
Bayer was launched Aug. 1, 1863, when Friederich Bayer and Johann Friedrich Weskott started their dye factory in what is now the German village of Wuppertal. Within four years, the new start-up company had operations in Albany, N.Y., and Moscow. By 1892, Bayer had formulated its first synthetic insecticide to control nun moths. Seven years later, in 1899, the company has trademarked a name that today is a household phrase: Bayer Aspirin.