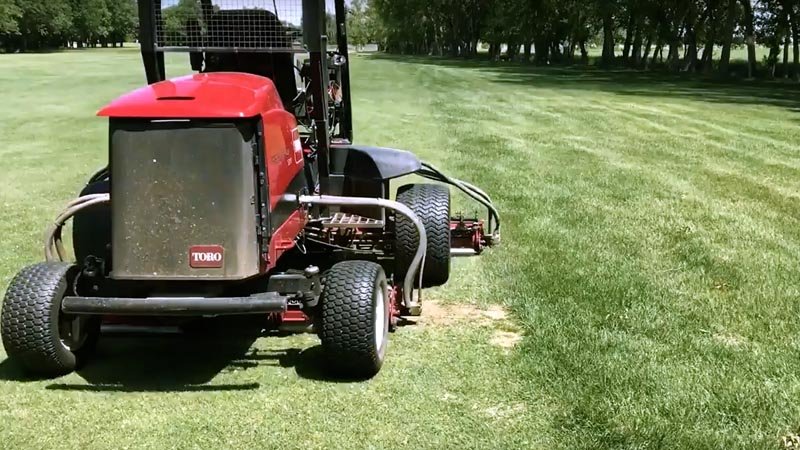 From one coast to the other, and everywhere in between, difficulty finding enough help is one thing many golf course superintendents have in common.
Scott White, superintendent of Urbana Country Club in Illinois, told TurfNet in March that as he continues to struggle to find employees, the market is hungry for labor-saving alternatives.
"It seems I'm working four or five times harder to find the right employees who even want to be here," White told TurfNet. "Eventually, robotic mowers will be a necessity because of labor."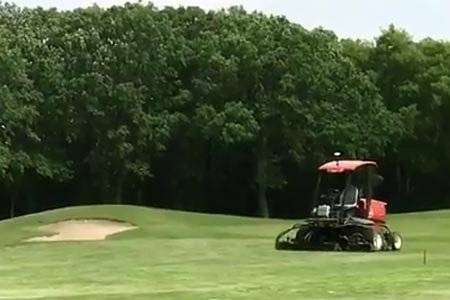 In fact, the technology has been around for a decade on greensmowers, but a small Canadian start-up company has developed technology capable of converting larger pieces of machinery, including fairway mowers, to robotic operation. Whether that company ever introduces its technology to the golf business has not be decided.
"We're still debating whether we want to or not. We have to understand the (golf) market a bit better," said Shawn Schaerer, chief executive officer of Northstar Robotics of Headingley, Manitoba. "I know there is a market and a need out there. Costing and what the market can bear and where the most needs are, that is what we need to know more about. We live in Central Canada, and there's only, it seems like two months a year where you can play golf. We don't understand the California or Florida markets where there is year-round golf."
Schaerer worked for 20 years in the field of surgical robotics before he started Northstar Robotics to address some of the major issues facing his native Manitoba, which is at the center of Canada's agricultural prairie region.
"The idea for the start-up was based on the challenges we face in Manitoba," Schaerer said. "Those center mostly around efficiency and labor, and we saw a need to automate large tractors."
The company developed prototypes last year that were tested in agriculture, airport snow removal and the golf industry.
For golf, Northstar retrofitted its technology onto a Toro 5410 Reelmaster fairway mower that was tested at Minnewasta Golf and Country Club in Morden, Manitoba. The system, which controls the transmission and speed and also can raise and lower cutting units, runs through a kit installed onto the mower that operates through a mobile app and is controlled using a tablet. Users can tap in mowing heights and draw in a mowing perimeter using Google or Bing mapping technology that also includes the capability to block out no-go areas like bunkers and greens. With the press of a button, the system automatically generates mowing patterns based on the user's inputs. The GPS tracker provides live feedback on the machine's location.
A 3-dimensional camera and laser-guided safety system detects anything in the mower's path, including golfers, carts or dogs, and gradually slows the vehicle from as far away as 30 meters. The system will stop the mower if the obstacle hasn't moved by the time the unit creeps to within 5 meters of it, and will automatically restart it when the obstacle eventually moves.
"The technology is at a point that it is good enough that we can actually take it to market," Schaerer said. "The next step is to figure out which market to take it to first."
The technology is at a point that it is good enough that we can actually take it to market. The next step is to figure out which market to take it to first.
That first step likely will be in the airport snow-removal industry, which is of major importance in Manitoba and throughout Canada. The small company employs only a handful of people, and is hoping to expand into other markets next year.
"Because of labor issues, we thought golf might be a good fit for autonomous technology," Schaerer said.
When interviewed for a recent story on labor issues, Brian Benedict of the Seawane Club in Nassau County, New York, said he believes golf is ready to adopt robotic technology for mowing large areas.
"Thirty acres of fairways vs. 3 acres of greens?" Benedict told TurfNet. "Put a pair of robotic fairway mowers out there to cut 30 acres and I'll cut those 3 acres of greens myself."
Schaerer says his company must connect with superintendents if it decides to branch out into golf, but has no plans to exhibit at next year's Golf Industry Show in San Diego.
"Right now, we're not, but at some point we probably should" he said. 
"Right now, we're probably going to go into snow removal first. And it will probably be another year before we decide if we are going to get into golf, or reach out to a potential partner who wants to take that technology into golf."