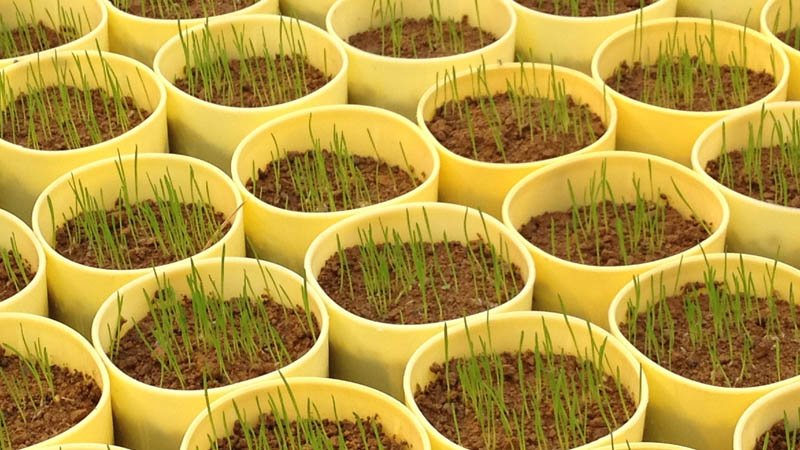 Researchers from more than a dozen universities are preparing to embark on what promises to be the most important and comprehensive study of annual bluegrass ever conceived.
During the next four years, scientists from 15 universities in 14 states will collect data with the goal of providing a better understanding of annual bluegrass biology, factors affecting herbicide resistance in annual bluegrass and the mechanisms of resistance all in hopes of helping turf managers and researchers diagnose incidences of resistance quicker and identify potential management alternatives.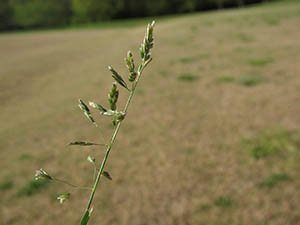 The project, which will begin in early 2019, is being funded through a $3.2 million U.S. Department of Agriculture Specialty Crop Research Initiative grant.
"I'm just one of many people involved in this, but to me, it's just about how to provide turf managers with more information about how to manage resistance," said University of Tennessee weed scientist Jim Brosnan, Ph.D., one of the researchers involved in the study. "That is going to be scientifically validated information that is both chemical and cultural, and it's exciting to finally have the resources now to do the cultural work and better understand this weed and how it performs and how it adapts in turfgrass systems, because that is what is needed to build a true integrated program. We can do a better job of managing resistance if we learn more about the biology of annual bluegrass. That's just going to help every turfgrass manager; golf, sports fields, lawns, sod farms, you name it.
"To do something as thorough as this on the cultural side is really neat and much needed."
The project is the idea of Muthu Bagavathiannan, Ph.D., assistant professor at Texas A&M whose focus is on weed science and agronomy, primarily in row crops.
For Bagavathiannan, herbicide resistance in annual bluegrass became an issue when former colleagues Casey Reynolds, Ph.D., and Matt Elmore, Ph.D., now with Turfgrass Producers International and Rutgers University, respectively, shared with him concerns of golf course superintendents in Texas struggling to control it in warm-season turf.
"We tested populations from different golf courses against commonly used herbicides, and we found widespread resistance," Bagavathiannan said. "It was incredible the level of resistance we noted. This is an area where not much research has been done. A lot of work has been done with herbicide pest management, but when you have resistance, we don't fully understand the nature of resistance, how it's spreading, if there are any non-chemical methods of control and the socio-economic constraints that prevent folks from using better management programs."
The data this project will yield could make it the most important annual bluegrass study. It certainly makes it one of the most collaborative.
If everything goes as planned, it will be the best annual bluegrass data set ever, its really thorough.
Universities taking part in the group effort include Texas A&M, Arizona, Auburn, Clemson, Florida, Georgia, Oregon State, Mississippi State, North Carolina State, Penn State, Portland State, Purdue, Rutgers, Tennessee and Virginia Tech. The study will focus on data relevant for golf course superintendents, sports field managers, sod growers and lawn care operators.
Bagavathiannan's first grant application was turned down by a review panel because then the study focused only on herbicide resistance of annual bluegrass in warm-season turf. That's when he expanded the scope of the study by adding researchers at Rutgers, Purdue, Virginia Tech, Penn State and Oregon State to the trial. 
"For a grant like that," Brosnan said, "you have to have some geographic reach."
The different universities involved in the study have been assigned different tasks to expand the scope of the research, including non-target resistance, new and alternative methods of control, the role of fertilizers in resistance, socio-economic factors that influence selection and data analysis.
"I've written many grant proposals, and this is one of the best I've written," Bagavathiannan said. "Even though this is a big team of scientists, they all come together and we have different aspects of the problem. There are different elements, and by addressing all these different elements, we can eliminate redundancy in research and make this study national in scope."
Trials will compare similar data from different geographic locations, under different conditions.
"The research panel felt strongly that this needed to be a national project. This was a good thing," Brosnan said. "For example, herbicides are used in cool-season grass seed production, and there is the potential for herbicide-resistant seed to be selected and moved into production, but we wouldn't know about it.
"If everything goes as planned, it will be the best annual bluegrass data set ever, its really thorough."