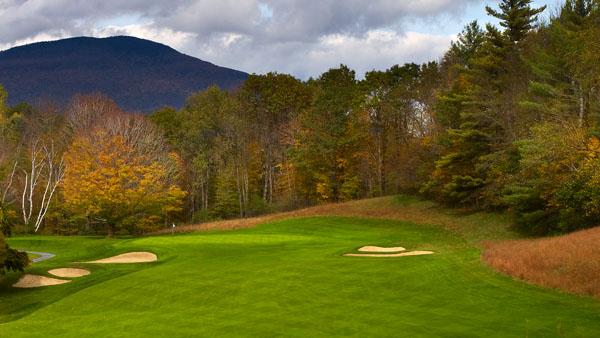 When summing up Paul O'Leary as a man and an agronomist, his successor at Ekwanok Country Club had two things to say: "He was a nice guy," and "He was a better superintendent than I was."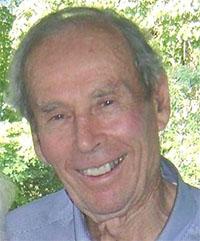 Those who knew him said O'Leary was a nice man and a great superintendent who could produce a top-notch golf course without spending a lot of money.
O'Leary, one of New England's most legendary superintendents, died Jan. 7 in Manchester Center, Vermont. He was 92.
A superintendent for 45 years, O'Leary was the head greenkeeper at Ekwanok, located in Manchester, from 1958 until his retirement late in 1994.
"He was frugal," said Joe Bushee, Ekwanok's equipment manager, who worked for O'Leary for more than 20 years. "He was all about saving money for the club.
"For the amount of money he spent, the course always was in excellent shape. He was very good at growing grass; that's for sure. He did a lot of renovations over the years, and he was very meticulous. When we built something, he was very particular as to how he liked things done."
Joe Charbonneau of Winfield Professional Solutions is a Manchester-area native and called O'Leary a lifelong friend as well as a mentor when the former was the superintendent at The Golf Club at Equinox, which is right next door to Ekwanok.
When it came to managing turf, O'Leary was one with the golf course, Charbonneau said.
"He was constantly on the turf. He had a feel for it," Charbonneau said. "Every day he was on every green, and he had Poa and bent greens, so he had to be on top of them, even in southern Vermont. I would ask him when he was filling his tanks how much N he was putting out there. He'd answer 'I don't know. About that much.' He just had a feel for it. He was an incredible guy."
Incredible on and off the golf course, and treated his employees with the utmost respect. Bushee caddied at Ekwanok and later moved onto the crew and eventually into the shop.
"I started as a part-timer," he said. "He kept giving me more and more hours. He trusted me with everything, and I really enjoyed working for him."
A native of Worcester, Massachusetts, O'Leary was old school through and through.
He served in the U.S. Army Air Corps during World War II and liked to listen to the Big Band sounds of the Glenn Miller Orchestra. A man of deep faith, he attended church and prayed regularly at the altar of the Boston Red Sox.
O'Leary was introduced to the game like so many from that era - as a caddie. Later, he attended the University of Massachusetts and graduated in 1948 with a degree in agronomy. By 1950 he was the head superintendent at Warwick Country Club in Rhode Island.
A natural leader and mentor, he served on the board of the Northeastern GCSA and was instrumental in helping start the Vermont GCSA chapter.
"He was a turf gentleman," said David Berard, CGCS at Dorset Field Club in nearby Dorset, Vermont since 1987.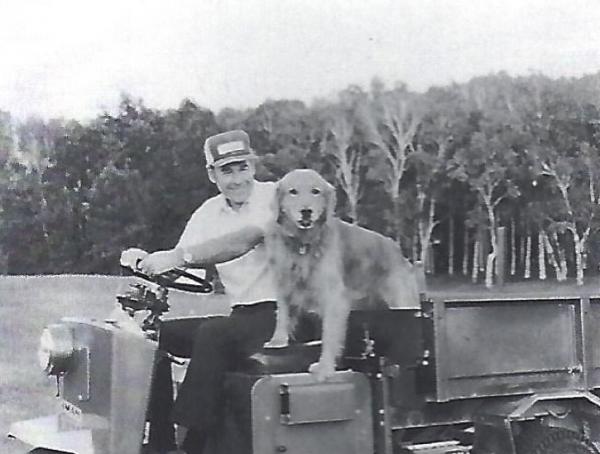 "He was very welcoming to new superintendents in the area. In fact, he administered my certification exam in 1995. He helped me off and on through the years with equipment issues and grinding. If you had a problem, he was always more than willing to help you out."
When Ted Maddocks succeeded O'Leary at Ekwanok on New Year's Day 1995, he immediately was cast into a unique relationship. For about 10 years after he retired, O'Leary, who would walk the property with his dog, Dan, popped in on Fridays for lunch with Maddocks and the crew, most of whom he had hired.
He was a welcome addition to the lunch table until health concerns eventually prevented him from attending. Maddocks is now the general manager at Ekwanok, and his son, Alden, is the superintendent.
"You had to have respect for him," Ted Maddocks said. "He was the superintendent here for 37 years."
The way Maddocks tells it, a lot of people had a great deal of respect for O'Leary.
When the elder Maddocks was superintendent, he and his family lived on the golf course in a home near the third hole. It was the same home where O'Leary and his family lived while he was superintendent.
Said Maddocks: "When I told people in town I lived on River Road on No. 3 on the golf course, they'd say 'Oh, you live in the O'Leary house.' It was never 'the golf course' or 'the Maddocks house'. It was always 'the O'Leary house.' "
When O'Leary retired, it signaled the end of an era at Ekwanok, Ted Maddocks said. 
"Over the years, I made a lot of changes, and as I undid some things that he put into place, he never made a negative comment. All he would say was 'Ted, the course looks great,' " Maddocks recalled. "I cut down a lot of trees here, and Paul had planted a lot of them. I told him that when he eventually met St. Peter at the pearly gates, and St. Peter asked him what he did to make the world a better place he'd tell him 'I planted a lot of trees and made a beautiful golf course, but, God dammit, somebody cut them all down.'
"He was a very good superintendent, and I always said he was much better than I was. He did it with less money and got great results. I might have improved results, but I had to spend a lot more to do it, too."
O'Leary was preceded in death by his first wife, Rita, and daughter Anne. Survivors include his second wife, Elizabeth; daughters Kathleen (Joseph) Cassidy and Sharon O'Leary; sons Paul (Sherry), John and Kris O'Leary; and numerous grandchildren, nieces and nephews.