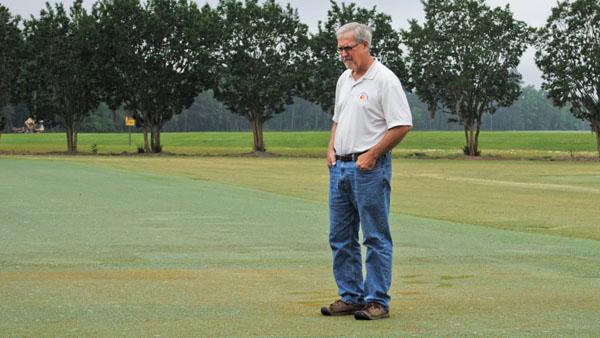 When it comes to developing fungicide programs to manage diseases in golf course turf,
Bruce Martin, Ph.D.
, takes a back seat to no one.
No one.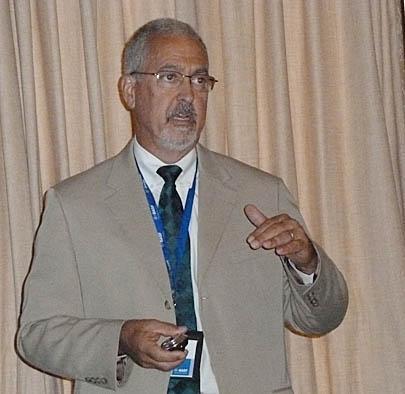 Martin's real job is to serve stakeholders throughout South Carolina as the state's turfgrass extension specialist and pathologist at
Clemson University
, where he has worked since 1988. His quest for educating others does not stop at the state line, however. Each year, Martin serves hundreds of golf course superintendents as a speaker at national and regional conferences, vendor meetings, field days and even through non-traditional educational outlets, such as
Webinars
.
"I am honored and humbled by the award particularly as the recognition is from my peers in the turf research community through the C5 Division of the Crop Science Society of America," Martin said in a news release from Clemson. "I also would like to thank Clemson for allowing me to specialize in turf pathology and make an impact for the South Carolina turfgrass industry."
Martin will receive the award during the CSSA's annual meeting, scheduled for Oct. 22-25 in Tampa, Florida.
Nominees are judged on the following criteria: 
> Significance and originality of basic and/or applied research, 
> Teaching ability and effectiveness,
> Planning and implementation of extension programs,
> Development and implementation of significant industrial programs,
> Administrative ability and effectiveness,
> Total impact of contributions on turfgrass science, nationally and internationally.
Martin was nominated for the award by Beth Guertal, Ph.D., professor of turfgrass and nutrient management at
Auburn University
. Guertal said she has known Martin for about 10 years, and nominated him "because he is incredibly deserving" and is well-respected by those in the turfgrass industry.
"Dr. Martin in an invaluable resource to the turfgrass industry," Guertal said. "Every superintendent knows exactly who is being referenced when another one says: 'Well, I don't know, what does Dr. Martin say?' Everyone trusts Dr. Martin's advice."
Previous recipients since the award's inaugural year in 1987 include in ascending order: James Watson, James Beard, James Murray, Reed Funk, Glenn Burton, Robert Shearman, Donald Waddington, Bill Meyer, Billy Johnson, Terry Rioradan, Keith Karnok, A.J. Powell, Nick Christians, Richard Schmidt, Wayne Hanna, Al Turgeon, Paul Rieke, Karl Danneberger, Doug Brede, Arden Baltensperger, Peter Dernoeden, Roch Gausson, Tom Watschke, Milt Engelke, Jack Fry, Leah Brilman, Bert McCarty and Bruce Clarke.