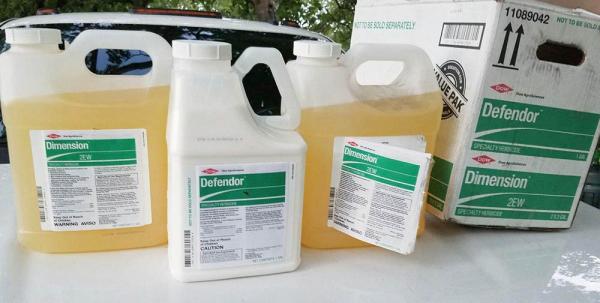 A new name will make its way next year into the turf and ornamental market, but it's someone you already know.
This isn't a prelude to a T&O version of the TV game show Jeopardy. It's the most recent update on the merger of two of the world's largest chemical companies.
This week,
DowDuPont
announced the names of three separate publicly traded companies it will create in the wake of a $130 billion union between the companies that first was announced in December 2015 and was finalized last September.
Two of the entities will retain the historic names of Dow and DuPont. The new and separate companies will split off in phases next year.
The agriculture division of DowDuPont will become Corteva Agriscience, a name that is derived from a combination of Hebrew and Latin words meaning "heart" and "nature", the company said.
"This is the start of an exciting journey," James C. Collins, Jr., chief operating officer, agriculture division of DowDuPont said in a news release. "Corteva Agriscience is bringing together three businesses with deep connections and dedication to generations of farmers. Our new name acknowledges our history while looking forward to our commitment to enhancing farmer productivity as well as the health and well-being of the consumers they serve. With the most balanced portfolio of products in the industry, nearly a century of agronomic expertise and an unparalleled innovation engine, Corteva Agriscience will become a leading Agriculture company, focused on working together with the entire food system to produce a secure supply of healthy food."
The product names from each of those separate entities will not change under the Corteva badge, the company said.
Corteva's corporate headquarters will be in Wilmington, Delaware. Locations in Johnston, Iowa, and Indianapolis will serve as global business centers that will include business support functions, R&D, global supply chain and sales and marketing.
The new Dow will include what is now DowDuPont's materials science company that consists of petrochemicals, packaging polymers, polyurethanes and coating resins. Headquarters will be in Midland, Michigan, the historic home of Dow before the merger.
DowDuPont's specialty products division will become the new DuPont and will be based in Wilmington, Delaware, DuPont's former headquarters, and will include businesses such as Kevlar aramid fibers, building materials, industrial biosciences.
The spinoff of Corteva is expected to take place by June 1, 2019.